New Director of Global Engagement Joins PVM's Engagement Team
Friday, May 7, 2021
The Office of Engagement in the Purdue University College of Veterinary Medicine welcomed Addison Sheldon as the director of global engagement, effective Monday, April 26. Addison brings to the position a proud resume of degrees earned at Purdue, as well as service to the university.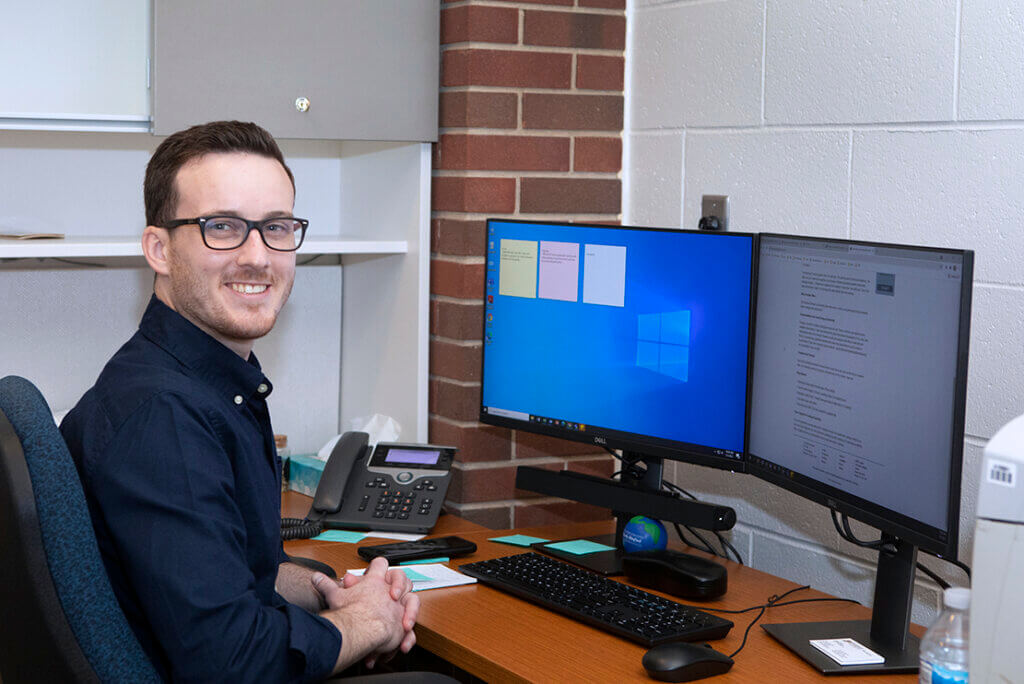 Addison grew up about 30 minutes from the Purdue campus on a farm in Remington, Ind. Primarily dedicated to raising swine, the farm also had sheep and cattle. Before going on to college, Addison enjoyed being active in 4-H and FFA, which inspired him to pursue a Bachelor of Science degree in agricultural economics at Purdue. "It's a versatile degree that can be used for a myriad of different things and not just limited to the business of farming, but to the business of many fields," Addison shared.
As part of his undergraduate education, Addison studied abroad in China for one summer and in Vienna, Austria for a semester. Afterward, he began to volunteer in Purdue's Study Abroad Office, which helped propel him toward his first job working in the office as a program assistant. He then became a study abroad advisor, and primarily advised for programs involving Australia and New Zealand. He also continued his education, doing graduate degree work and earning a master's degree in curriculum and instruction. Currently, he is pursuing his PhD in that field.
As he gets started in his new position, Addison said, "For now I've been trying to learn as much as I can and familiarize myself with all of the programs offered by our office. I'm grateful to have a lot of help from my colleagues."
Addison currently resides in West Lafayette with his wife and six-month-old son. Outside of his studies and career, he greatly enjoys reading, cooking, and practicing Brazilian Jiu Jitsu. His experiences have also spawned a love for traveling which he hopes to resume as the world moves toward a return to more normal circumstances.
Addison's office is located in Lynn 2133 and he can be reached by e-mail at asheldon@purdue.edu. Please join us in welcoming Addison to the PVM family!
Writer(s): Jonathan Martz, PVM Communications Intern | pvmnews@purdue.edu