Neuroscience Seminar Highlights Technologies for Brain Injuries, Vaccine Developments
Friday, April 2, 2021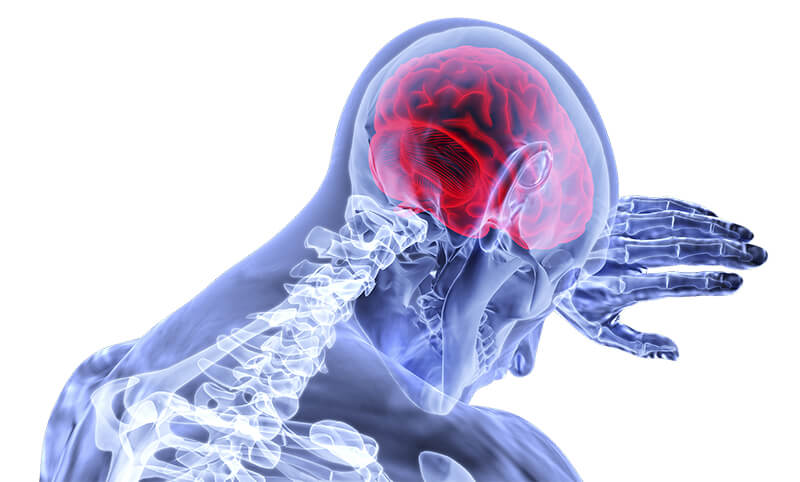 The same technology that helps treat traumatic brain injuries in athletes and soldiers may one day help doctors determine the effectiveness of vaccines on patients. This technology is among the neuroscience innovations and research in the spotlight as the Purdue University Center for Paralysis Research and Plexon Neurotechnology Systems present the Seminar for Neurotrauma and Diseases. The seminar series, which runs through April, features speakers from Purdue, Harvard Medical School, and the medical industry.
"Purdue has an incredible environment for developing advances in neuroscience and neurotrauma," said Dr. Riyi Shi, director of the Center for Paralysis Research and the Purdue Mari Hulman George Endowed Professor of Applied Neuroscience in the College of Veterinary Medicine and professor of biomedical engineering. "We have very strong expertise in engineering, veterinary medicine, and science. Our collaborative approach brings about unique engineering solutions for modern medical problems."
"Through this Purdue-Plexon alliance, an example of an academic and corporate partnership, the new Seminar of Neurotrauma and Diseases, sponsored by Plexon, will result in immediate and long-lasting impact for neurotrauma research that will transcend scientific and geographic boundaries," Dr. Shi added. Plexon is a pioneer and leading innovator of custom high-performance solutions for data acquisition, behavioral research, and advanced analysis specifically designed for neuroscience research.
Some of the topics being presented during the seminar series are novel approaches to treating traumatic brain injuries, newly discovered potential biomarkers for neurological diseases, and integrative neuroscience techniques for medical imaging. "The topics for this seminar series are germane to what we do and the equipment we produce," said Andrew Klein, vice president of sales and marketing at Plexon. "We team up with researchers, like those at Purdue and work with Purdue's neuroscience community and Purdue Research Foundation, to help answer questions and understand what happens in the brain."
The seminar series is powered by Purdue's Center for Paralysis Research, working closely with both the Purdue Institute for Integrative Neuroscience and Purdue Institute for Drug Discovery.
"This series is just another example of how the Center for Paralysis Research is consistently striving to push exciting new basic research ideas to the forefront of modern medicine and beyond, and we are excited to collaborate with industry leaders like Plexon to help accomplish that mission," said Dr. Shi.
Dr. Shi is a neuroscience innovator who, along with several Purdue colleagues, has developed a drug that has gained FDA approval for the treatment of multiple sclerosis. Recently, he has discovered a new treatment using a World War II chemical agent antidote. The drug shows success in eliminating toxins in the brain that are linked to Parkinson's disease. It is one of several technologies Dr. Shi patented with the help of the Purdue Research Foundation Office of Technology Commercialization, which operates as one of the most comprehensive technology transfer programs among leading research universities in the U.S.
The Center for Paralysis Research is an interdisciplinary basic science and neuroengineering group located within Purdue University College of Veterinary Medicine. The center has an unmatched record for moving basic research into clinical development, with three technologies having successfully completed FDA Phase 1 trials and one treatment already approved for multiple sclerosis patients. The center investigates innovative ways to solve problems of the nervous system and welcomes ideas that challenge traditional dogma.
The center's series, Seminar for Neurotrauma and Diseases, has two remaining sessions with topics focused on neurological disease. Scheduled for April 14 and 28, the sessions will be held live over the Zoom platform from 4:00 p.m. to 5:00 p.m. (EST). Recordings of previous presentations are available on the seminar website. Click here to learn more.
Writer(s): Chris Adam, Purdue Research Foundation | pvmnews@purdue.edu