Memorial Service Planned for PVM Distinguished Alumnus Willis Parker (PU DVM '64)
Friday, April 23, 2021
A Purdue Veterinary Medicine alumnus well-loved for his loyalty, enthusiasm, and joy in sharing stories, Dr. Willis G. Parker (PU DVM '64), of Clayton, Ind., will be remembered at a memorial service planned Saturday, May 15. Dr. Parker passed away at the age of 84 on April 15 at Life's Journey Hospice of Avon, Ind.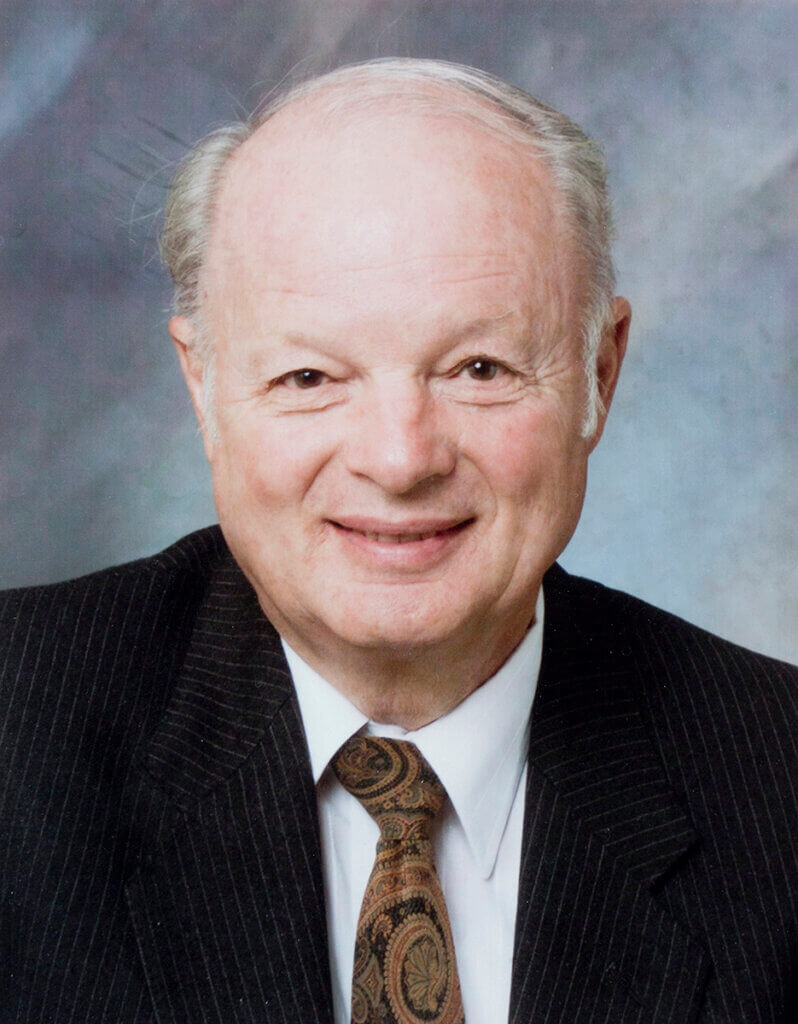 A native of Greencastle, Ind., Dr. Parker grew-up on the family farm near Coatesville in Hendricks County in Indiana. As a young child, he was active in both 4-H and FFA. After graduating from high school in 1954, he served in the U.S. Army for two years and then enrolled at Purdue University where he earned his Bachelor of Science Degree in animal sciences in 1960. As an undergraduate student he was active in the Purdue Reamer Club, Baptist Student Foundation, and Purdue Men's Varsity Glee Club. After graduation, Dr. Parker got married and started veterinary school as a member of the second class of Purdue veterinary students, the Class of 1964. Upon earning his DVM degree, Dr. Parker returned with his family to his roots near Coatesville and established a mixed veterinary practice.
After working in private practice, Dr. Parker decided to pursue his interest in animal reproduction and in 1965 joined American Breeders Service as staff veterinarian in DeForest, Wisc., where he worked for 26 years. He also served several years on the Poynette Public Schools' Board of Education in the community where he lived.
Known throughout his career as a humanitarian committed to his profession as well as service to others, Dr. Parker was a member of the American Veterinary Medical Association (AVMA) as well as the Indiana Veterinary Medical Association (AVMA), the Wisconsin Veterinary Medical Association (WVMA), the American Association of Bovine Practitioners and the Society of Theriogenology. A diplomate of the American College of Theriogenologists, Dr. Parker served as the organization's president from 1983-84.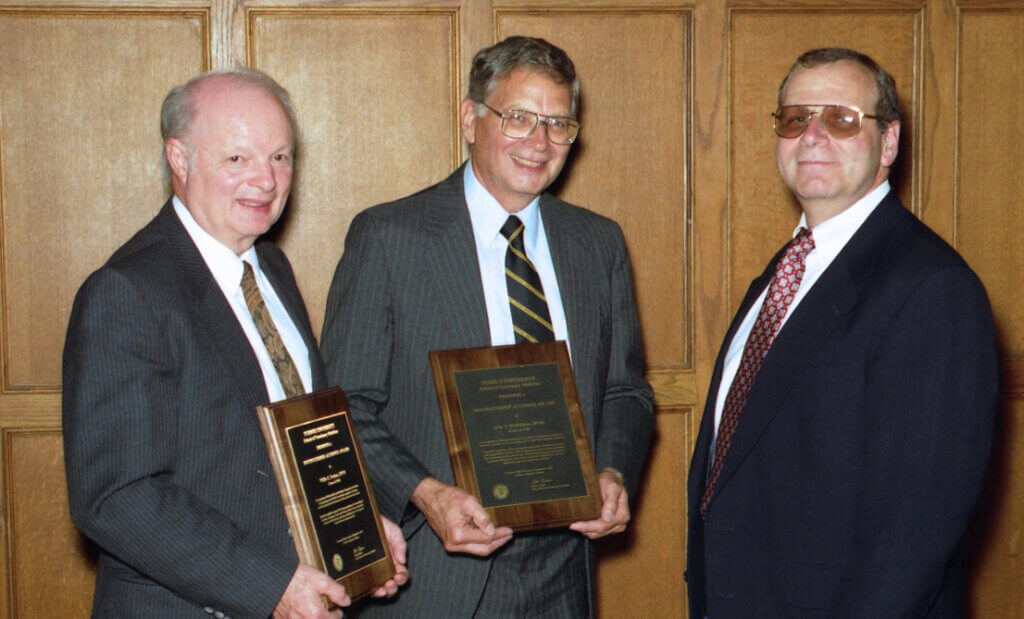 In 1990, Dr. Parker represented ABS on a trade mission to Lithuania. This experience led to consulting and educational programing trips to the Baltic countries and to Ethiopia with Project Mercy. In addition, he served several weeks in the United Kingdom for the U.S. Department of Agriculture's Animal Disease Eradication Program.
For his professional contributions, Dr. Parker was recognized as the 1991 Wisconsin Veterinarian of the Year by the WVMA. In 2000, he received both the Indiana Veterinarian of the Year Award from the IVMA and the Distinguished Alumnus Award from the Purdue University College of Veterinary Medicine.
Following his retirement in 1991, Dr. Parker and his wife, Linda, returned home to Indiana where he established the Mill Creek Christmas Tree Farm on the family farm near Coatesville. He also pursued his passion for historic preservation of agricultural implements, especially those related to the horse. Dr. Parker was a member of the Horse Brass Society of England and the Belgian Draft Horse Corporation of America. In his home county, he also helped to establish the White Lick Heritage Community Foundation, now the Hendricks County Community Foundation, and was a past president of its board of directors.
An individual dedicated to his faith and values, Dr. Parker was a member of the Congregational United Church of Christ in Windsor, Wisc., and served as moderator and on various church boards. He also traveled to Sri Lanka on a missions trip while serving on the Corporate Board for World Ministries of the United Church of Christ. In later years, he was a member of Hope United Presbyterian Church in Plainfield, Ind., where he served as an elder and contributed to church mission projects.
Dr. Parker also delighted in sharing his love of the family farm with his granddaughters.
Visitation is planned for Friday, May 14, from 3:00 to 8:00 p.m., at Bousley Funeral Home, 4980 N. Milton St., Coatesville, Ind. A memorial service will be held the following day, Saturday, May 15, at 1:00 p.m. at The Barn of Coatesville, 5056 S. Milton Street.
In lieu of flowers, memorial gifts may be made to one of the following: Project Mercy, 7011 Ardmore Ave., Fort Wayne, IN 46809 or online at projectmercy.org (designate Food Security); Purdue Musical Organizations, Ralph & Bettey Bailey Hall, 359 Northwestern Ave., West Lafayette, IN 47906 or online at purdue.edu/pmo (designate Varsity Glee Club); the Hendricks County Community Foundation, 6319 East US Hwy 36, Suite 211, Avon, IN 46123 or online at hendrickscountycf.org (designate Doris K. Parker Music Fund); or WRTP/BIG STEP, 3841 W. Wisconsin Ave., Milwaukee, WI 53208 or donate online at WRTP.org (designate Eric Parker Memorial Fund).
Click here to view a complete obituary.
Writer(s): Kevin Doerr | pvmnews@purdue.edu