Literary Award Honors Retiring Professor of Veterinary History David Williams
Friday, July 23, 2021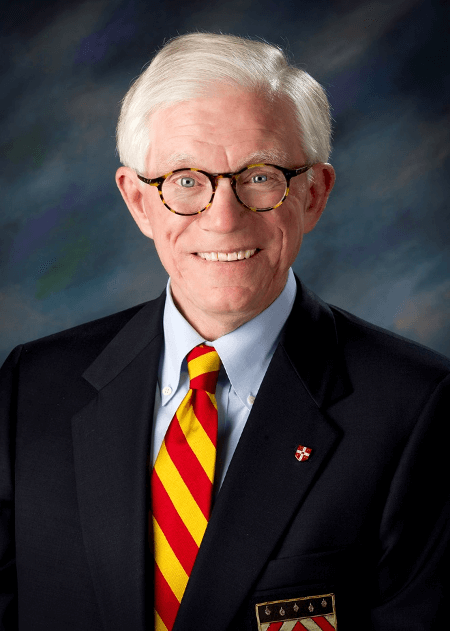 The Association of Medical Illustrators (AMI) has honored Purdue Veterinary Medicine's Professor of Veterinary History David Williams, upon his retirement, as the recipient of the organization's 2021 Literary Award. The award was presented in a virtual ceremony by Gary Schnitz, one of the editors of the Journal of Biocommunication (JBC) and chair of the Journal Management Board.
The award is given each year to recognize an author for excellence in journalism. In presenting the award to Professor Williams, Schnitz explained, "David's original paper about the Pernkopf Atlas of Anatomy first appeared in the JBC back in 1988. David had taken a sabbatical leave to study the original Pernkopf illustrations in Munich Germany. And then he studied with Franz Batke, in Innsbruck Austria. Batke at the time was the last living Pernkopf artist. David's article provided a detailed discussion about the Atlas, as well as the Pernkopf artist."
Schnitz then announced that the upcoming issue of the JBC is being called a special issue and is devoted entirely to the discussion of the Pernkopf Atlas and its dark history. The issue will include Professor Williams' 1988 article, which he gave JBC permission to republish in its entirety for the special issue.
In accepting the award, Professor Williams thanked the Journal of Biomedical Communication board as well as AMI for presenting him with this year's Literary Award for his paper on Edward Pernkopf, the Pernkopf painters and the beautiful Atlas that they created. "I want you all to know one thing…and that is that my interest in the Pernkopf Atlas was a pure interest right from the very beginning," Professor Williams said. "I had no vested interest in the Atlas. It was a pure academic scholarly interest. Thank you again and this was a wonderful way to end my 48-plus year career at Purdue University."
Writer(s): Kevin Doerr | pvmnews@purdue.edu