League of VetaHumanz SuperPower Packs are Recognized with Inspiring Programs in STEM Award
Friday, August 19, 2022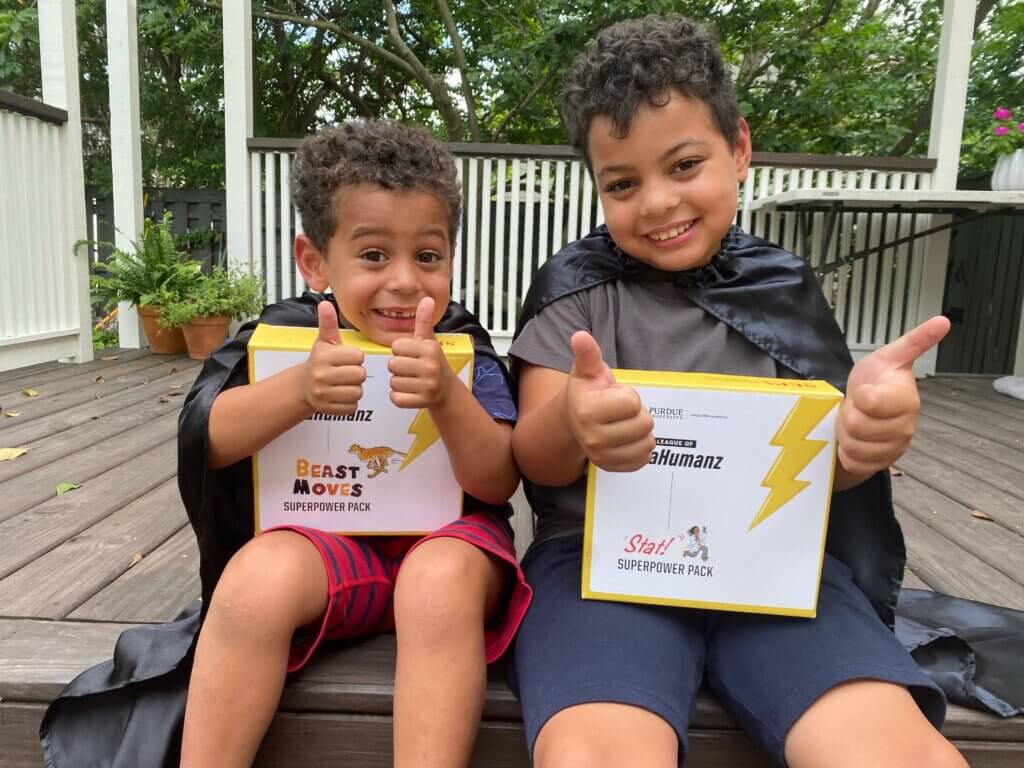 Thanks to support provided to the Purdue University College of Veterinary Medicine's League of VetaHumanz, more than 13,180 "SuperPower Packs" have been given to kids in underresourced communities as a means of interesting them in science in general and veterinary medicine in specific. Simultaneously, the program has been newly recognized with INSIGHT Into Diversity magazine's 2022 Inspiring Programs in STEM Award. The award program honors colleges and universities that encourage and assist students from underrepresented groups to enter the fields of science, technology, engineering, and mathematics (STEM).
Purdue Veterinary Medicine launched the League of VetaHumanz in 2020 as an alliance of veterinary superheroes in academia, veterinary practice, research, government, and industry who are committed to engaging with under-resourced communities across the globe to provide access and support for children who aspire to careers in the veterinary profession. The SuperPower Packs are developed and distributed at no cost to children through the League, which is supported by the Science Education Partnership Award (SEPA) program of the National Institute of General Medical Sciences of the National Institutes of Health.
Purdue Veterinary Medicine partners with the Purdue College of Education's Evaluation and Learning Research Center for product development and assessment to optimize each SuperPower Pack's educational impact.
In presenting the Inspiring Programs in STEM Award, Insight into Diversity Magazine said the recognition pays tribute to the people and programs that encourage and inspire a new generation of people to consider careers in science, technology, engineering, and math.
Visit the League of VetaHumanz to learn more and to access additional information about the SuperPower Packs.
Writer(s): Kevin Doerr | pvmnews@purdue.edu