Inaugural Vet Up! College Graduation Ceremony Celebrates Achievements of Participants
Friday, August 9, 2019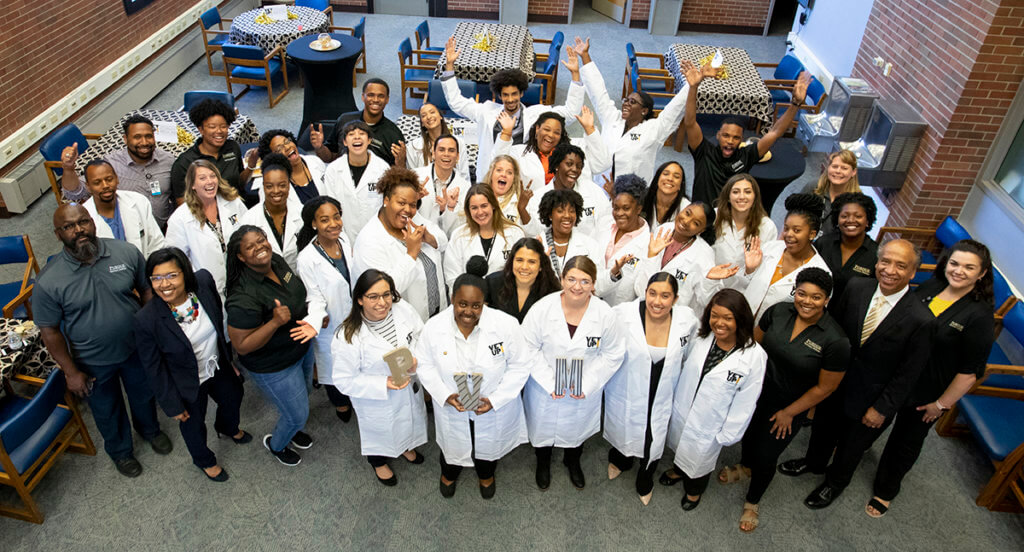 This summer, the Purdue University College of Veterinary Medicine welcomed its first class of Vet Up!® College students. Vet Up! College is a six-week program for undergraduate students who are serious about going to veterinary school. Participants experience first-hand what it is like to be a veterinary student. Each of the six weeks during the program simulates a different part of the four-year DVM curriculum.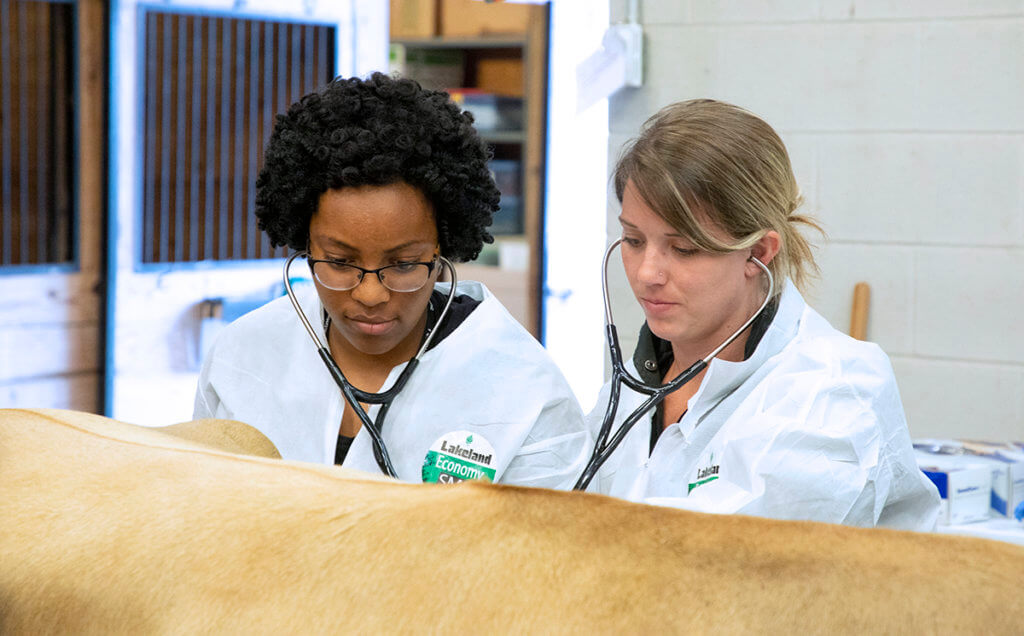 The program concluded with a graduation celebration on June 28 in the Veterinary Medical Library. Dean Willie Reed started the ceremony by acknowledging the obstacles the students have to overcome in their journey to becoming veterinarians and reminding them that they have a PVM family to help support them in their endeavors. "You all are very special, you're the first Vet Up! College graduating class, a little like our first DVM Class of 1963," Dean Reed said.
Dean Reed was followed by Dr. Latonia Craig, assistant dean for diversity and inclusion and director of the Vet Up! program, who gave some insight into the goals of Vet Up! College and the experiences that it provides to the participants. "This six-week program was designed to address two critical health professional disparities: one, a national and state of Indiana shortage of veterinarians in public health and in rural or food animal practice; and, two, a significant lack of underrepresented individuals entering the veterinary profession," Dr. Craig said. "Students took a series of examinations and participated in mock interviews among many other things that are part of vet school to give them a real idea of what it is like." During their stay on campus, all of the students also completed the Center of Excellence for Diversity and Inclusion in Veterinary Medicine certificate program.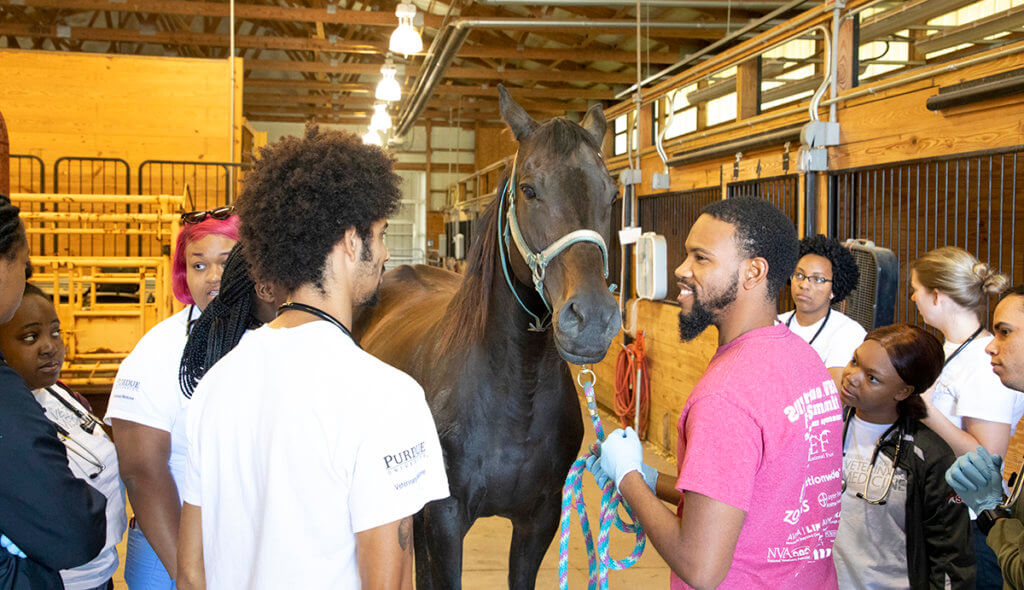 One of the Vet Up! College participants, Victoria Johnson, who is a rising senior studying agriculture with an animal sciences concentration at Prairie View A&M University in Texas, also spoke during the ceremony, explaining what the program meant to her. "We learned so much in regard to different aspects of veterinary medicine, such as animal behavior and animal welfare, as well as the importance of mental wellness in this field," Victoria said. "We were taught how to prioritize learning material in the DVM curriculum, because there is a lot of information and not a lot of time to digest all of it. I really enjoyed our interactions with the professors and visiting the off-campus swine and dairy facilities."
Vet Up! Program Manager Marisol Uribe thanked the teaching assistants (TAs) who helped the students through all six weeks of the program. The TAs provided support and assistance with coursework and presentations and also planned extracurricular activities for the students to unwind.
Dr. Craig then recognized five outstanding Vet Up! students, who were selected based on their professionalism, attitude, academic record, and emotional investment in the program. They each received a certificate of recognition and a personal copy of Stedman's Medical Dictionary. Congratulations to:
Jona Fletcher (highest scorer on all examinations taken throughout program)
Milton Ortiz Rivera
Myia Ratcliff
Alyssa Warren
Keishla Marrero Acosta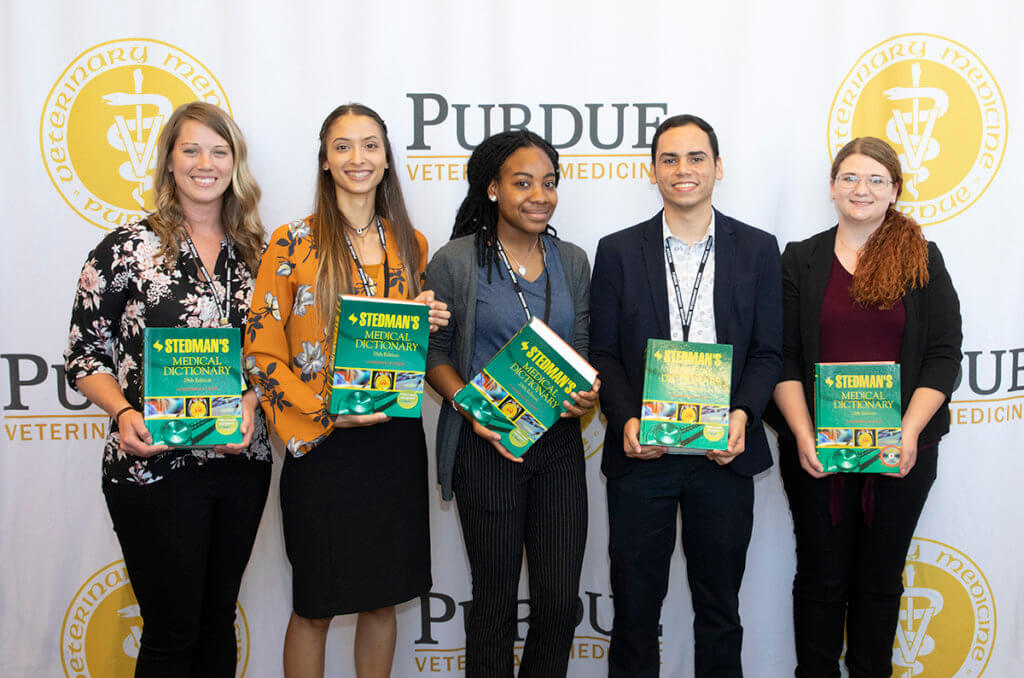 Finally, all of the graduates were called forward one by one to receive a certificate of completion of the Vet Up! College program and a Vet Up! white coat, mirroring the White Coat Ceremony conducted for Purdue DVM students when they enter their clinical year, which is the final year of veterinary school. Though it's not veterinary school, completing the Vet Up! College program is no small feat. Congratulations to all the graduates! Purdue Veterinary Medicine wishes all of you the best for your future endeavors, and we hope to see you back here in a year or two as DVM students!
Writer(s): Maya Sanaba, PVM Communications Intern | pvmnews@purdue.edu