In Memory: Retired PVM Faculty Member Richard Borgens
Friday, December 6, 2019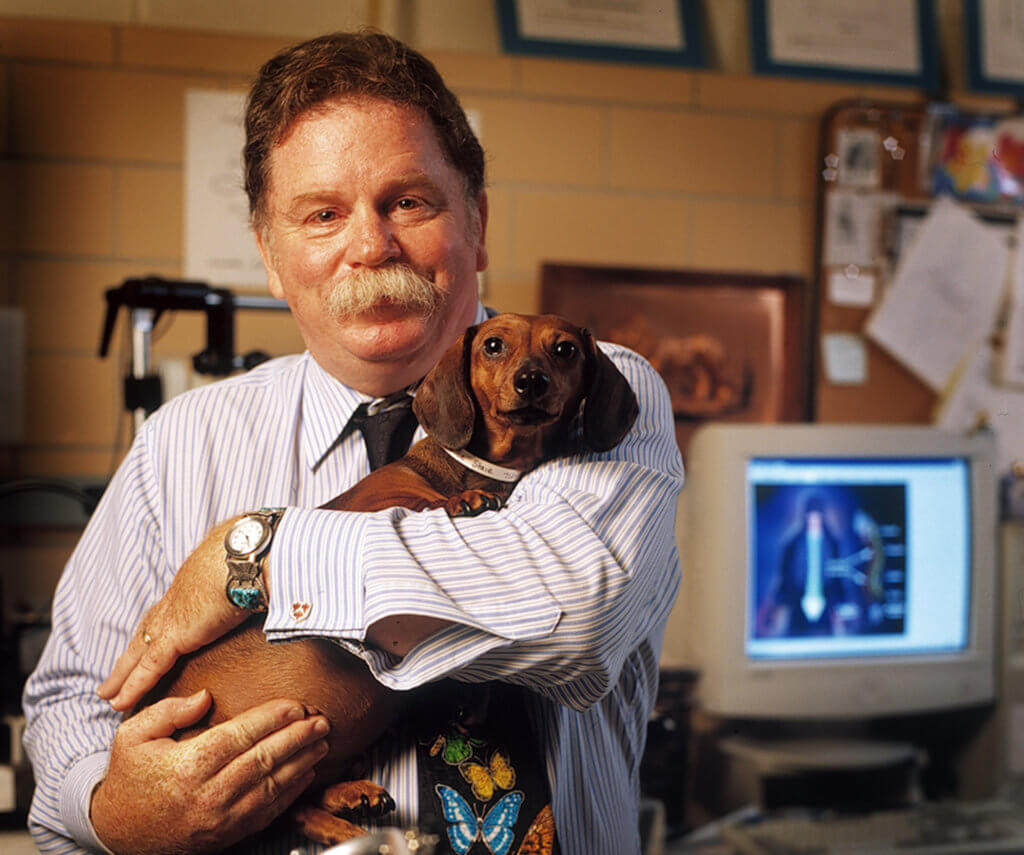 The Purdue University College of Veterinary Medicine received sad news last week about Dr. Richard Borgens, a retired faculty member and true pioneer in the field of paralysis research, who passed away November 25. He was 73.
A graduate of North Texas State University, Dr. Borgens earned his PhD in developmental biology at Purdue University in 1977.  After serving as a post-doctoral fellow at Yale University and working at the Institute for Medical research in California and the Jackson Laboratory in Maine, Dr. Borgens returned to Purdue as a faculty member in the College of Veterinary Medicine and established the Center for Paralysis Research.  In addition to serving as the center director, Dr. Borgens held a joint appointment as the Mari Hulman George Professor of Applied Neuroscience in the Department of Basic Medical Sciences and professor of biomedical engineering.  He also served as a founding board member and chief scientific officer for Andara Life Sciences, Inc.
Regarded as a preeminent researcher in spinal cord neuronal regeneration, Dr. Borgens also was instrumental in the development of Ampyra, a pharmaceutical aid for multiple sclerosis patients. Purdue researchers developed the original concept and basic science, and conducted initial animal studies at Purdue's Center for Paralysis Research facilities. The first clinical testing of the drug in paraplegic canines occurred on the Purdue campus in the College of Veterinary Medicine. "Dr. Borgens had a true passion and energy for the work he did in pursuit of new treatments for paralysis and neurodegenerative diseases," said Purdue Veterinary Medicine Dean Willie Reed. In 2006, the Indiana Health Industry Forum (IHIF) presented Dr. Borgens with the Outstanding Contribution to Scientific Commercialization Award.
Beyond his role as a Purdue faculty member, Dr. Borgens was known for his love of music.  Originally trained on classical guitar, he played in many bands.  Additionally, he loved history and enjoyed collecting and restoring automobiles and antique firearms.  A tribute for Dr. Borgens was held at Lafayette's Columbian Park on Wednesday, December 4.  Click here for more information and to leave condolences.
Writer(s): Kevin Doerr | pvmnews@purdue.edu