In Memory: PVM Graduate and Former Employee Greg Inskeep (PU DVM '84)
Friday, December 4, 2020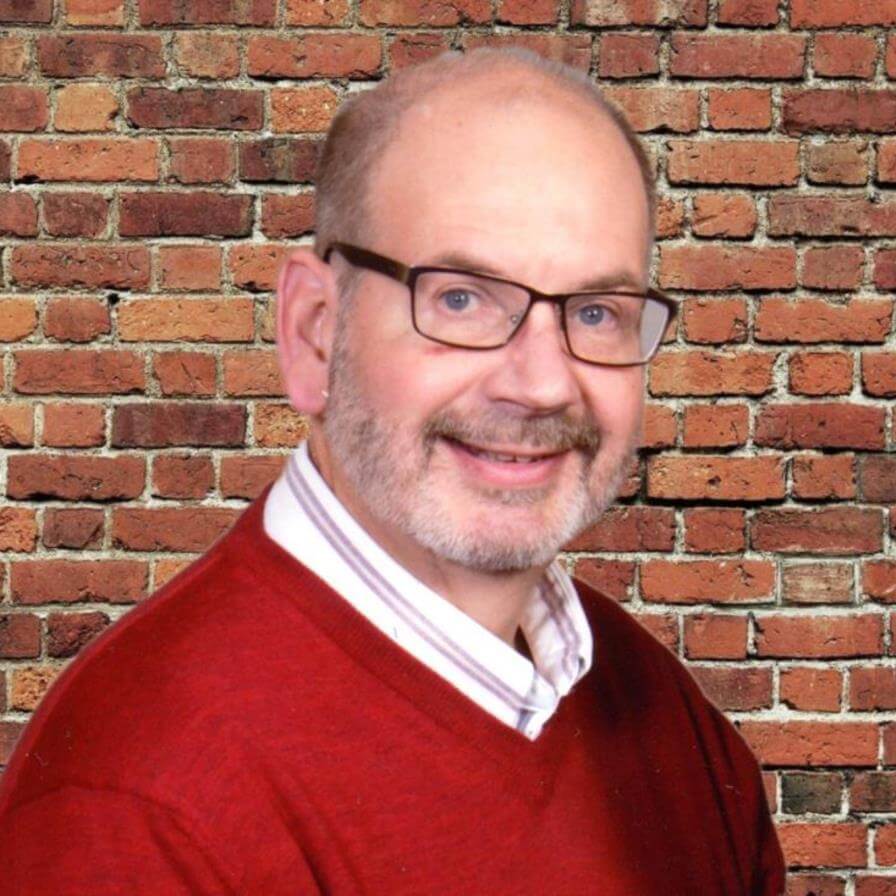 The Purdue Veterinary Medicine family is saddened to learn that Dr. Greg Inskeep, a PVM alumnus and former staff member, passed away at his home Sunday, November 29.  He was 61.
A native of Noblesville, Ind., Dr. Inskeep graduated from Rensselaer Central High School and then enrolled at Purdue University where he earned his bachelor's degree in animal sciences in 1981 and his DVM degree in 1984. During his private practice career, Dr. Inskeep opened and operated Noah's Ark Pet Hospital in Rensselaer, Ind. He also served for several years at the College of Veterinary Medicine as a veterinary dental specialist in the Small Animal Hospital and instructor in the Veterinary Nursing Program.
In 2011, Dr. Inskeep received the mid-career Animal Sciences Distinguished Alumni Award. He also was honored with the American Veterinary Medical Association (AVMA) Practitioner Research Award in 2002. An article about the award in the August 15, 2002 issue of JAVMA noted that Dr. Inskeep was known for his research in the field of dentistry, being responsible for numerous papers and presentations. Over an eight year time period, he participated in 20 oral health clinical trials. "His research has changed the face of veterinary dentistry, from being responsible for changes made to AAHA guidelines to helping products gain approval by the Veterinary Oral Health Council," the article noted, adding that he also developed a treatment to reduce bad breath, plaque, and bleeding gums.
Additionally, Dr. Inskeep helped a team of Purdue Veterinary Medicine faculty members who were involved in an Indiana Department of Natural Resources conservation program to reintroduce river otters in Indiana, after the species disappeared from the Indiana landscape in the 1940s. As part of the reintroduction program that began in 1995, river otters from Louisiana were examined at Lynn Hall and received vaccines and treatments, including dental work, before being released across Indiana. Dr. Inskeep contributed as a veterinary dental specialist to the river otter exams that were conducted on weekends. The reintroduction was so successful, river otters were removed from the state's endangered species list by 2005.
Friends may visit with family today (Friday), December 4, at the Jackson Funeral Chapel in Rensselaer from 3:00 – 7:00 p.m. CST (4:00 – 8:00 p.m. EST). A private funeral service will be held and burial will follow at the Crockett Cemetery. In lieu of flowers, memorial contributions may be made to Jasper County Friends of 4-H; 8848 W. 1400 S.; Remington, IN 47977.
Due to the current pandemic, social distancing and limited attendance will be enforced, and masks will be required at all services. Click here to view a complete obituary. Click here to leave a tribute on the Jackson Funeral Chapels' website.
Writer(s): Kevin Doerr | pvmnews@purdue.edu