In Memory: Dr. Robert B. Ferguson (PU DVM '68)
Friday, June 18, 2021
The Purdue Veterinary Medicine family is saddened by the passing of Dr. Robert (Bob) Ferguson of Valparaiso, Ind., a loyal alumnus and beloved practitioner who died June 1. He was 78.
Born in Ithaca, N.Y., Dr. Ferguson grew up in LaGrange, Ill. and came to Purdue for his undergraduate studies, earning his B.S. in science in 1964. He then enrolled in the College of Veterinary Medicine and graduated in the DVM Class of 1968.
A dedicated and respected practitioner, Dr. Ferguson was known for his love of country as a veteran who served with the U.S. Army in Vietnam, and for his pride and loyalty as a Boilermaker. A faithful supporter of the College of Veterinary Medicine, the John Purdue Club and Purdue Athletics students, he even maintained a second residence in Lafayette in order to facilitate attendance at games and events.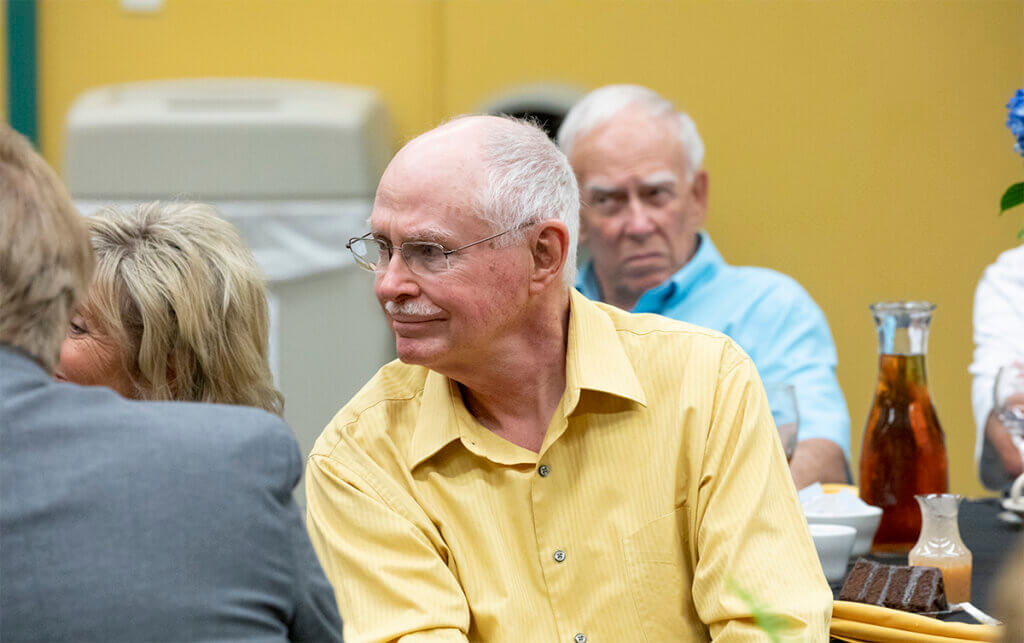 Recognized for his leadership skills, Dr. Ferguson served terms as president of the Indiana Veterinary Medical Association and the Purdue Alumni Association. After owning the Highland Animal Hospital for nearly 20 years, Dr. Ferguson retired from his career as a private practitioner in 1988. He continued, however, with careers in financial planning, as CFO of a construction company, and advising veterinarians in buying or selling their practices, before finally retiring at the age of 70.
Dr. Ferguson's passion for traveling and seeing the world took him and his wife, Jo Ann, who he married when he was a student at Purdue, to all seven continents and beyond. Wherever he went, people were drawn to him by his zest for life and his graciousness and kindness, especially when he wore his Purdue hat. He also took great pride in his family, especially his grandchildren.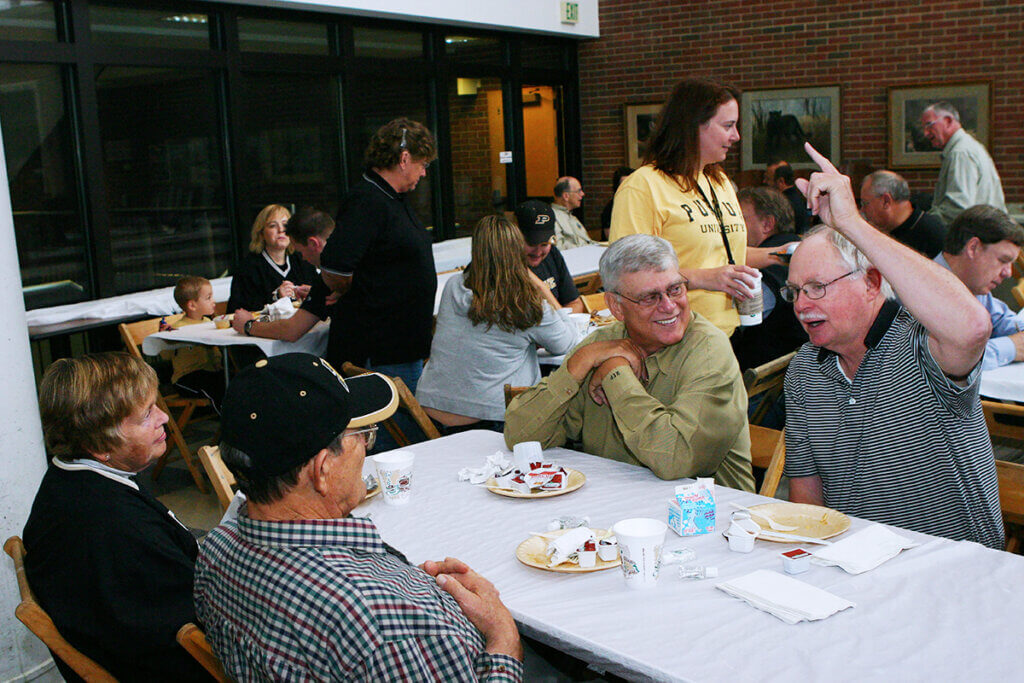 "Dr. Ferguson was a consummate veterinary professional and a trusted leader in the veterinary medical profession," said Purdue Veterinary Medicine Dean Willie Reed. "A true gentleman with great insight and expertise, he had a quiet confidence and unassuming demeanor that endeared him to everyone who had the privilege of meeting him. Moreover, you could not find a more genuine and likeable Purdue and College of Veterinary Medicine booster. He and his wife, Jo Ann, actively participated in the life of our college and were regulars at college and Purdue events. Most of all, Dr. Ferguson was a very dear friend and he will be greatly missed."
A memorial gathering will be held Saturday, June 19 from 10:00 a.m. – 1:00 p.m. at Moeller Funeral Home in Valparaiso, Ind. with a time of sharing beginning at 12:45 p.m. Gifts in Dr. Ferguson's memory may be made to the Dr. Robert B. and Jo Ann B. Ferguson Scholarship Endowment in the College of Veterinary Medicine or the John Purdue Club. Click here to make a memorial gift. Click here to view a complete obituary.
Writer(s): Kevin Doerr | pvmnews@purdue.edu