In Memory: Dr. James Matchette (PU DVM '67)
Friday, November 20, 2020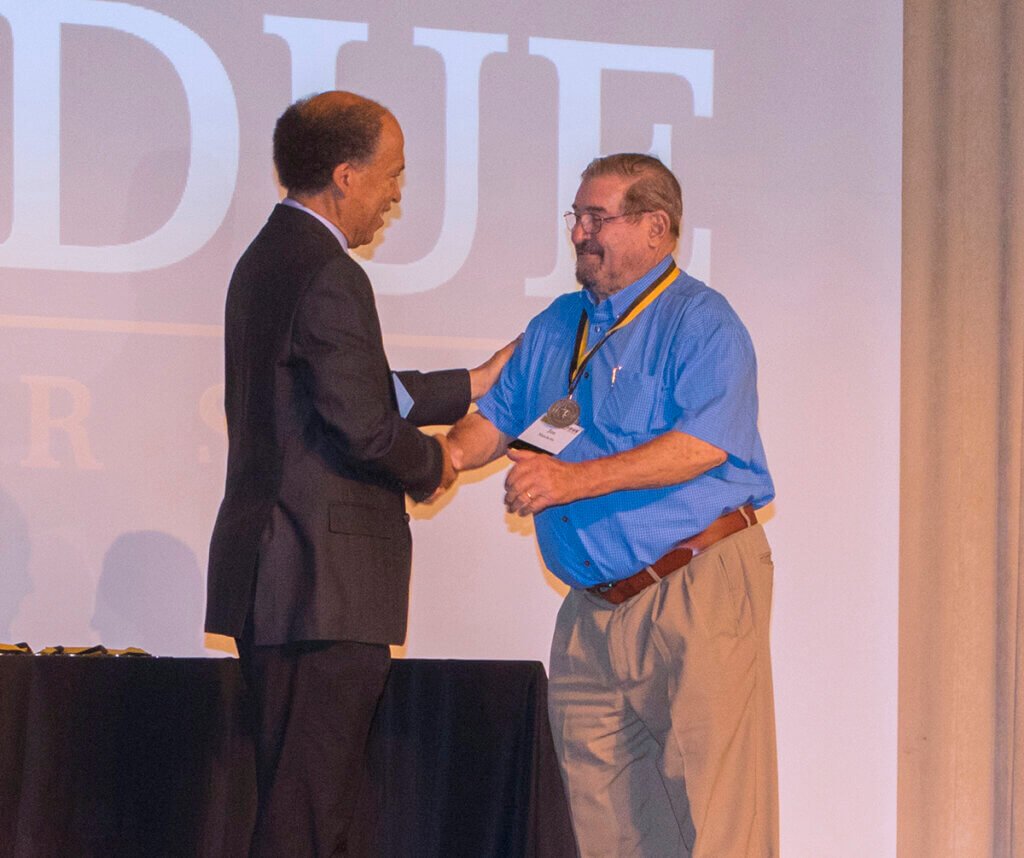 A decorated alumnus of the Purdue University College of Veterinary Medicine, Dr. James Matchette, Col. (USAF Reserves), passed away November 8.  He was 84.
Dr. Matchette grew up near Swayzee, Ind., and after high school attended Purdue University, where he graduated with honors from the College of Agriculture in 1957, and was commissioned a Second Lieutenant in the US Air Force. In November of that year, he began a 31-year Air Force career as a fighter pilot, amphibious pilot, and helicopter pilot.
After nearly six years in the Air Force, Dr. Matchette transitioned to the Indiana Air National Guard in Terre Haute, Ind., before enrolling in the Purdue University College of Veterinary Medicine. He earned his DVM degree in 1967, graduating with honors and then moving to Arizona to begin private practice.
Upon arriving in Phoenix, Dr. Matchette joined the Air Force Reserves as a member of the 302nd Air Rescue Squadron. He assumed command of the 302nd Special Operations Squadron at Luke Air Force Base, Ariz., and continued commanding the unit until January 1984 when he was promoted to Colonel in the Air Force Reserves. Colonel Matchette served as the Air Force State Preparedness Liaison Officer at the Arizona State National Guard Headquarters until he retired April 1, 1988, and received the Legion of Merit, Air Force Commendation Medal, and the Arizona Commendation Medal.
Dr. Matchette retired from private practice in 2002, ending a long and successful career with his veterinary practice partner, Bill Welty. He spent time with family and friends at his family's cabin in Munds Park, Ariz., and enjoyed hunting, fishing, skiing, and traveling.
In lieu of flowers, the family requests that donations be made to the Arizona Desert Bighorn Sheep Society, Waterhole Projects, PO Box 21705, Mesa, AZ 85277 (or online at adbss.org, in memory of Jim Matchette); the Deer Valley Lions Club, Attn: Darrell Sawyer, 5801 N 38th Place, Paradise Valley, AZ 85283; or Salvation Army Citadel Corps, 628 N 3rd Ave, Phoenix, AZ 85003. Click here to view a complete obituary and for additional information.
Writer(s): Kevin Doerr | pvmnews@purdue.edu