In Memory: Dr. Carol Ecker (PU DVM '64)
Friday, August 23, 2019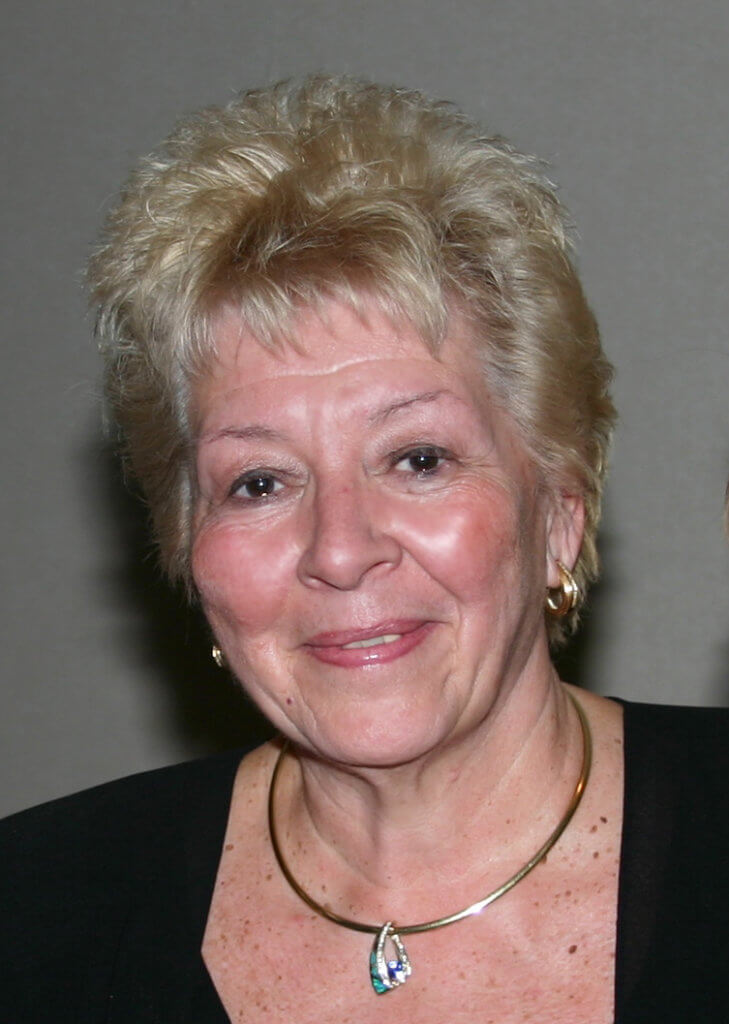 A pioneering alumna of the Purdue University College of Veterinary Medicine, Dr. Carol (Van Paemel) Ecker (PU DVM '64), died August 14. She was 78.
Dr. Ecker earned her Purdue DVM degree in 1964 as one of only two women in the class, which was only the second class to graduate from the College and the first to include women students.  She went on to work in private practice as a practice owner in South Bend, Ind., where she was president of Clayview Animal Clinic for more than 40 years. "Dr. Ecker had an illustrious veterinary medical career marked by dedication, fervency, service, caring, leadership, friendship, and fierce loyalty to Purdue and the College of Veterinary Medicine," said Purdue Veterinary Medicine Dean Willie Reed. Her accomplishments include serving on the Purdue Board of Trustees from 1988-1997, being actively involved in the Indiana Veterinary Medical Association, including serving as the IVMA's first woman president, and being a key leader in establishing the Indiana Animal Health Foundation in 1997.  She received the IVMA Veterinarian of the Year Award in 1989 and the IVMA President's Award in 2009.
A distinguished alumna of the College of Veterinary Medicine, Dr. Ecker received an Honorary Doctorate from the College in 1998 and the Distinguished Pinnacle Award from the Purdue President's Council.  Praised as an inspiration and valuable resource for women seeking careers in veterinary medicine, Dr. Ecker was honored in 2012 as a recipient of Purdue's Title IX Distinguished Service Award for her contributions in maximizing institutional and societal resources to broaden access and opportunity to women in higher education. Most recently, Dr. Ecker served as the medical director for the Humane Society of St. Joseph County, which annually hosts educational visits by participants in PVM's Senior Boiler Vet Camp.
In her personal life, Dr. Ecker dedicated time and energy to her love of horses and Corgis.  She began showing horses at a very young age. Dr. Ecker met her husband, Kenneth, when she became the veterinarian for his horse.  Married in 1969, Carol and Kenny were always together, serving as American Quarter Horse Association judges, showing and training 37 AQHA champions, volunteering as 4-H leaders, visiting the Purdue campus, attending Purdue sporting events, and traveling the world.  Dr. Ecker especially enjoyed her work breeding and showing Pembroke Welsh Corgis and enjoyed her life on a farm. Kenny passed away in 2016.
Funeral services for Dr. Ecker were held at the Palmer Funeral Home in South Bend Saturday, August 17. The family advises that memorial donations may be made to the Carol and Ken Ecker Scholarship at the Purdue University College of Veterinary Medicine; Lynn Hall, Room 1177A; 625 Harrison Street; West Lafayette, IN 47907.  Click here for a complete obituary on the Palmer Funeral Homes website.
Writer(s): Kevin Doerr | pvmnews@purdue.edu