In Memory: Continuum Sculptor Larry Anderson
Friday, February 1, 2019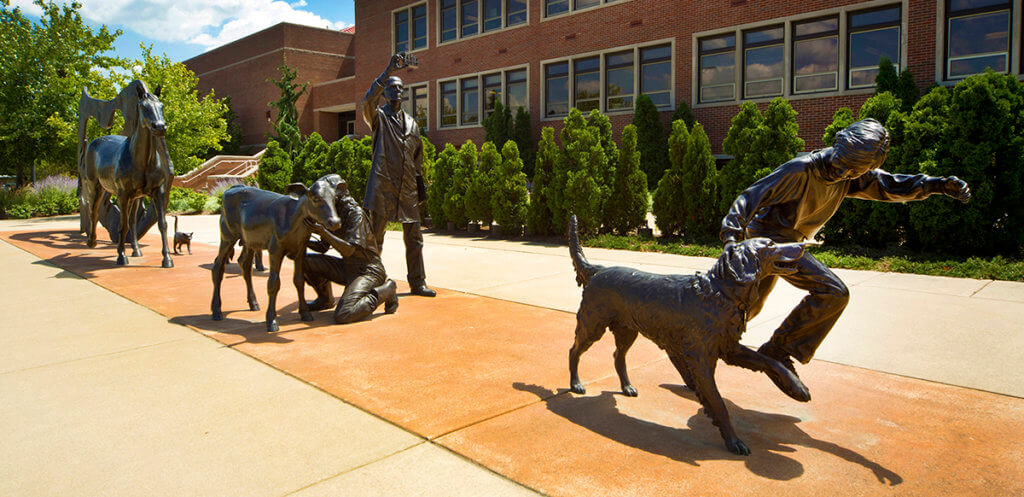 The Purdue Veterinary Medicine family is saddened to learn of the passing last fall of sculptor Larry Anderson, of Bonney Lake, Wash., who created the iconic "Continuum" sculpture along Harrison Street in front of Lynn Hall. He was 78.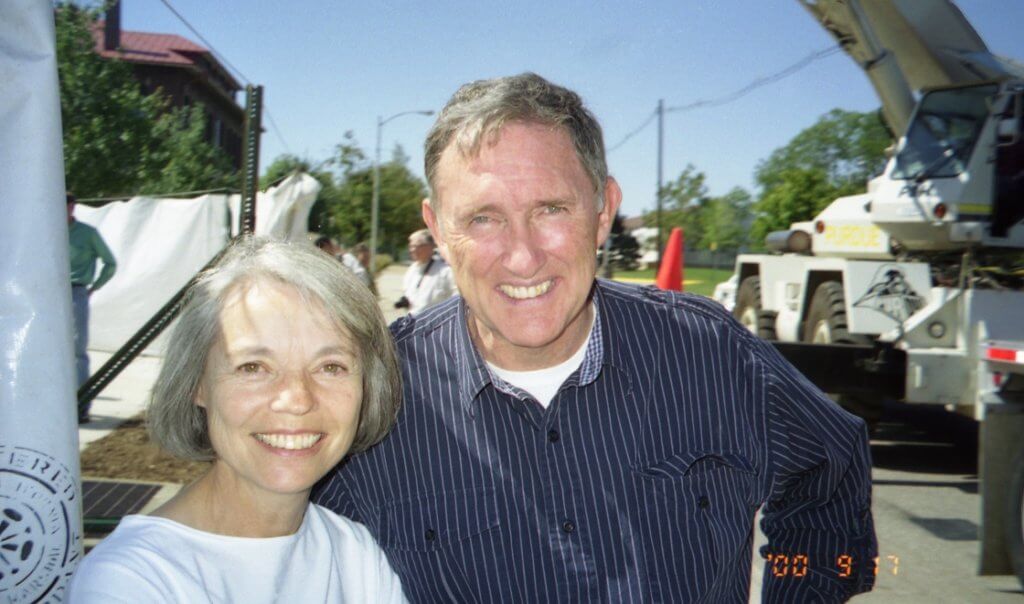 Mr. Anderson created the design for Continuum as part of a contest held by the College of Veterinary Medicine in conjunction with the opening of the new addition to Lynn Hall in the mid-1990s. At the time, he was well known as a Pacific Northwest sculptor who had created a number of beloved works, including one that was installed to mark the 100th anniversary of the Washington State University College of Veterinary Medicine. Out of numerous artists who were contacted about the Purdue Veterinary Medicine sculpture contest, Mr. Anderson was one of two finalists, and Continuum was the unanimous favorite. The work was commissioned and in 2000, it was installed and officially dedicated. Mr. Anderson and his family joined dozens of Purdue Veterinary Medicine alumni, friends, and special guests for the dedication ceremony.
Mr. Anderson earned his undergraduate degree in education at Central Washington University before pursuing graduate study in art at the Academy of Fine Art in Vienna, Austria in 1965 and at the University of Washington in 1966. He then completed a Master of Fine Art in painting at the Cranbrook Art Academy in Bloomfield Hills, Mich., in 1968. He worked as an art teacher in Tacoma, Wash., before launching his career as a sculptor.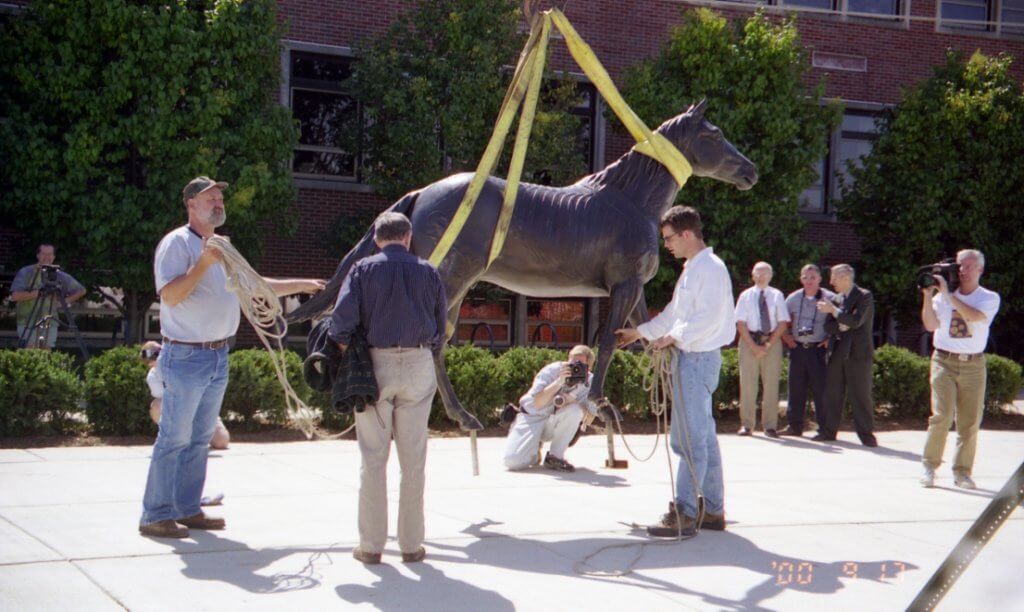 Mr. Anderson's first major works were commissioned by the City of Tacoma, which became home to many of his public sculptures, but he also completed several other major works across the U.S.  In addition to Continuum, he sculpted "Springfield's Lincoln", an ensemble of statues of Abe and Mary Lincoln and two of their boys in Springfield, Ill. (2004); and "Directions" at the Experimental Aircraft Association (EAA) Museum in Oshkosh, Wis. (1995). His many bronze sculptures, over 70 in all, comprise a stunning legacy of full-size figures and portrait busts.  He also completed numerous paintings and drawings, including both realistic and abstract expressionist works. 
Mr. Anderson passed away October 18 after a long illness. He is remembered as a caring and passionate artist, with a masterful flair for stunning detail in his sculptures, coupled with an engaging personality with which he quickly won the support and admiration of any and all who had the privilege of being involved with his artwork. Thankfully, he left a compelling legacy at Purdue in Continuum, which will keep alive the memory of an artist who was all together warm-hearted, humble, and remarkable.
Click here to view a story about his passing that was published in The News Tribune of Tacoma. Click here to view a complete obituary.
Writer(s): Kevin Doerr | pvmnews@purdue.edu