Horseman's Forum Provides Valuable Education Opportunity for Equine Enthusiasts
Friday, February 14, 2020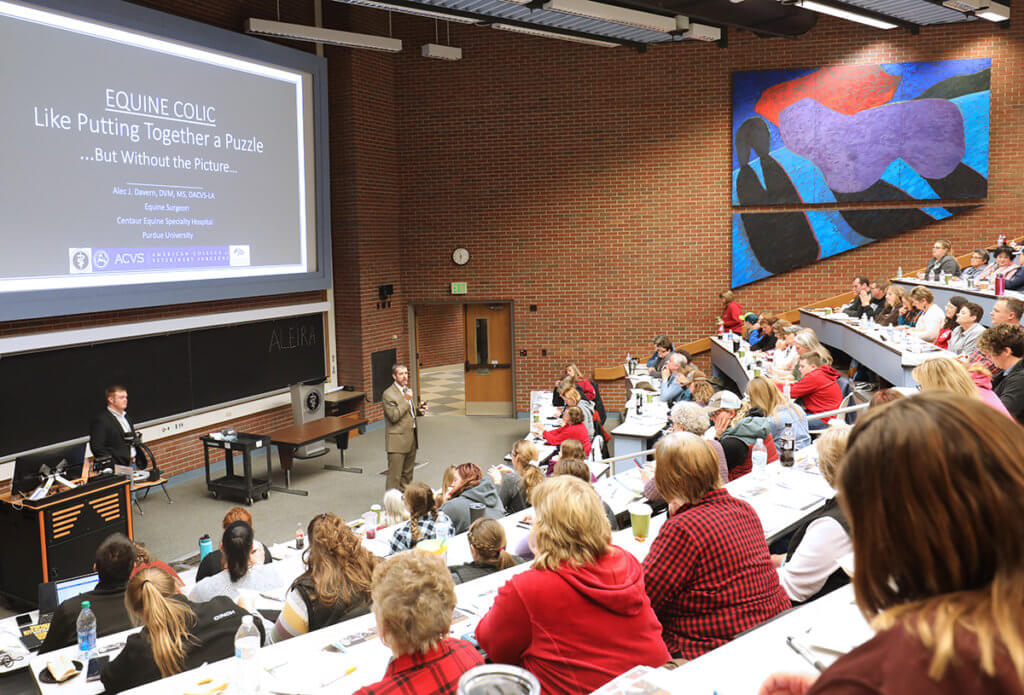 Purdue Veterinary Medicine welcomed over 200 attendees to the 2020 Horseman's Forum at Lynn Hall this past weekend. The annual event is aimed at educating horse owners and equine professionals about today's horse health issues.
Registered participants from across Indiana as well as Illinois, Kentucky, and Ohio came to the day-long program on Saturday, February 8. Sessions covered a wide range of topics, with presentations ranging from "Yes? No? What Does 'Headshaking' Mean?," by Dr. Amanda Farr, clinical assistant professor of equine community practice, to "Colic: Putting the Puzzle Pieces Together," by Dr. Alec Davern, staff surgeon at Centaur Equine Specialty Hospital. The lecture portion of the forum was held in Lynn 1136 throughout the morning, followed by an afternoon of demonstrations performed in the Large Animal Hospital.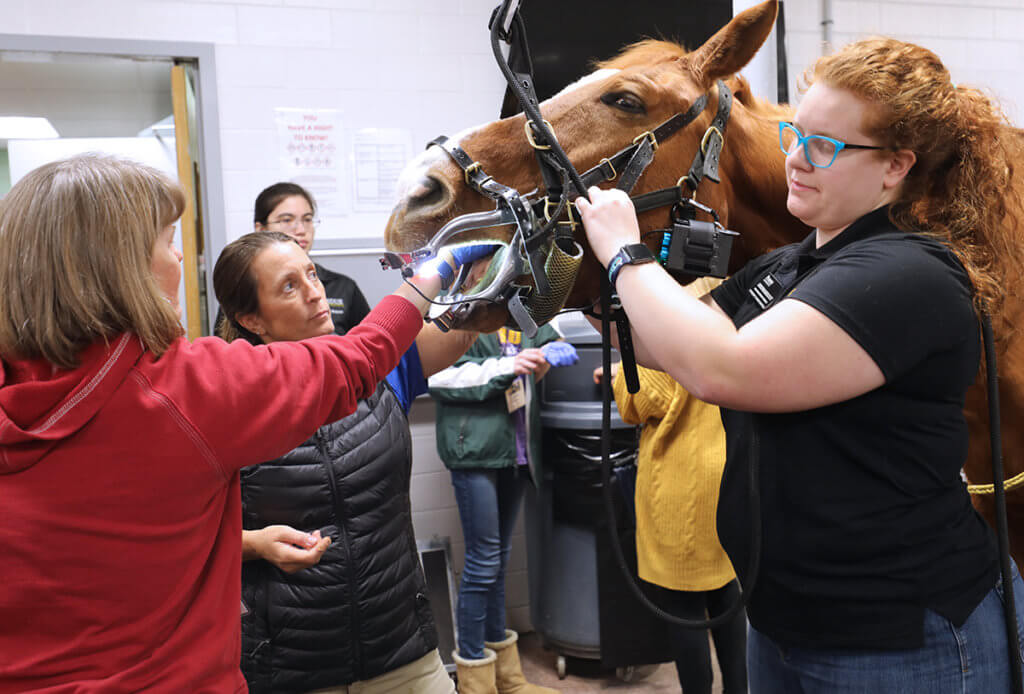 Participants also learned how to effectively and efficiently bandage a horse's leg as they watched a demonstration by Large Animal Surgery Technician Molly Cripe Birt, RVT, VTS-EVN. They also were able to see Dr. Steve Adams, professor of large animal surgery, locate the area of lameness on a moving horse. Additionally, Dr. Farr conducted an equine dental examination while discussing equine dental health, and Dr. Laurent Couëtil, professor of large animal internal medicine, showed attendees PVM's high-speed equine treadmill in action.
The Horseman's Forum Committee of Dr. Timothy Lescun, associate professor of large animal surgery, Dr. Sandy Taylor, associate professor of large animal internal medicine, and Dr. Farr worked with the College's Office of Lifelong Learning to plan and conduct the successful event. The 2020 Horseman's Forum was sponsored by Dechra, Nutrena, and Zoetis. Planning already is underway for next year's program, which is being renamed the Equine Wellness Forum, to be held at Lynn Hall on Saturday, February 6, 2021.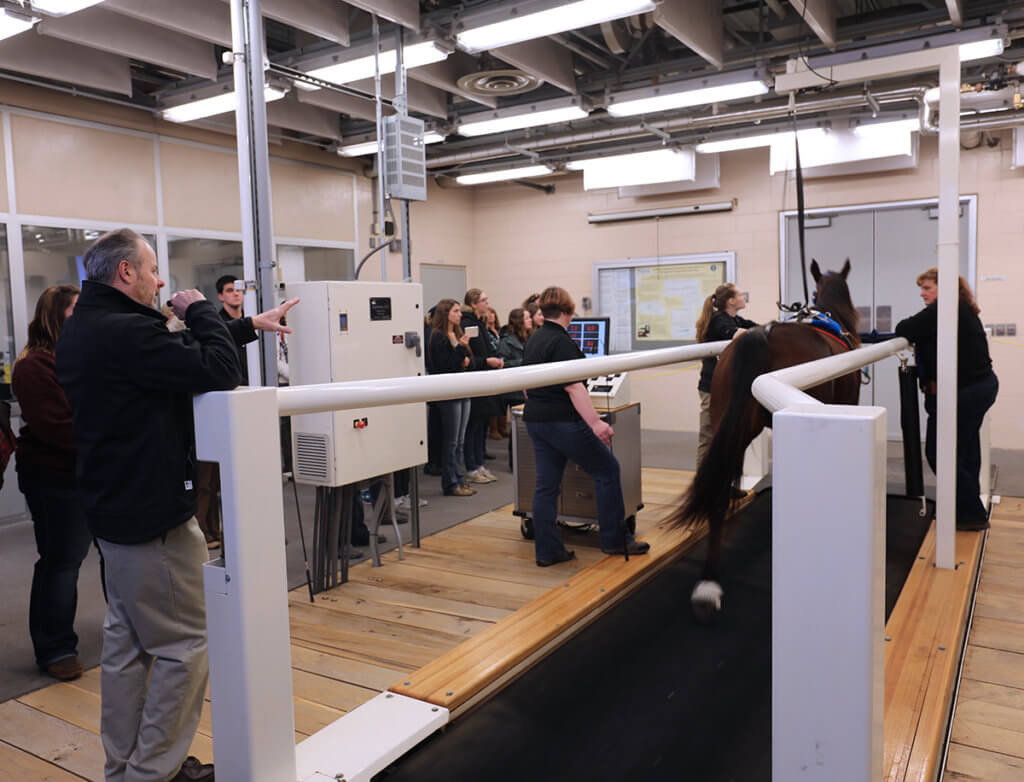 Writer(s): Maya Sanaba, PVM Communications Intern | pvmnews@purdue.edu