Help Make Time-Honored White Coat Ceremony Memorable for DVM Class of 2023
Friday, March 11, 2022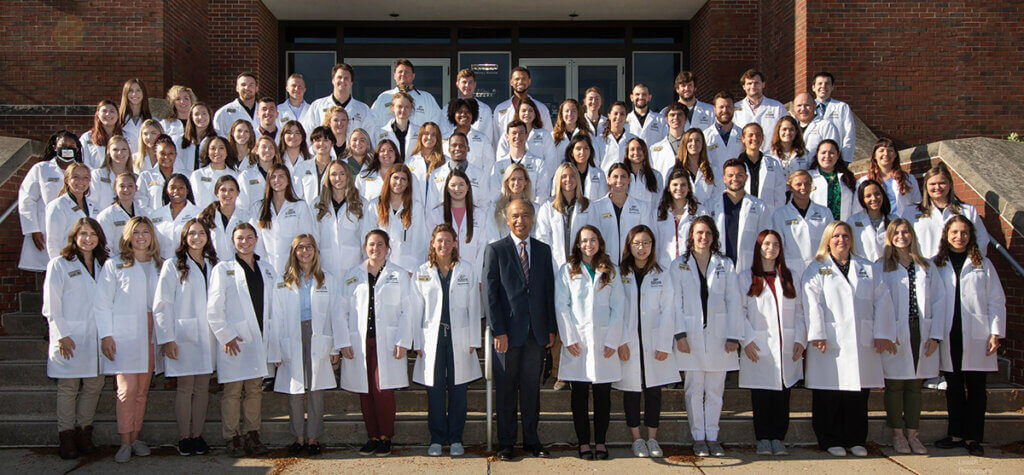 Spring is upon us, which means it's time for the return of a beloved and time-honored tradition of the Purdue University College of Veterinary Medicine — the annual White Coat Ceremony.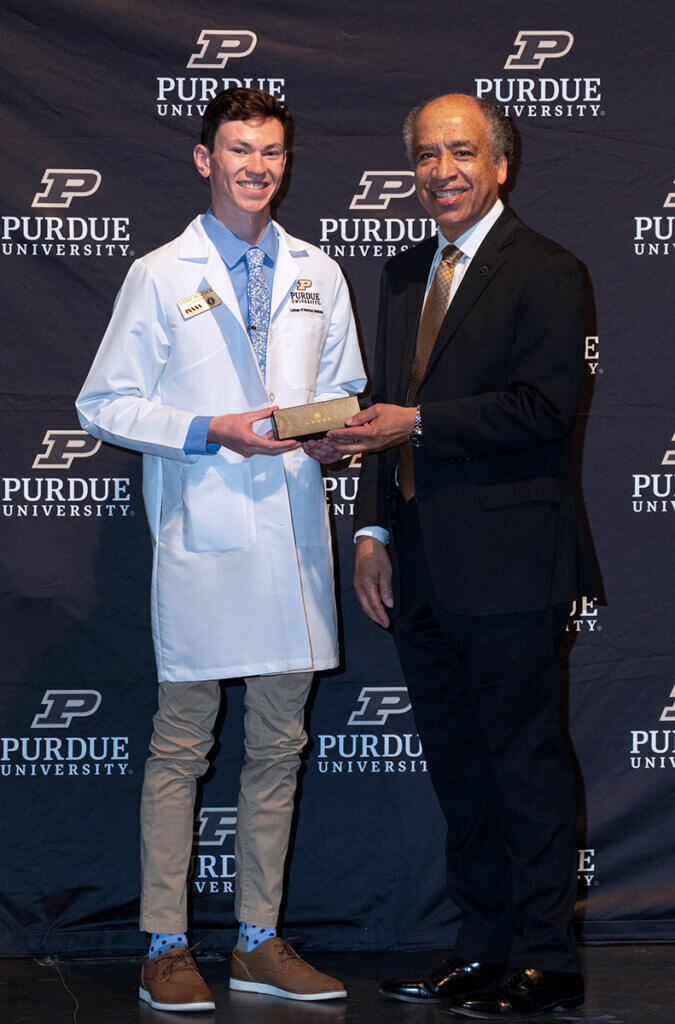 The White Coat Ceremony is a significant milestone in the lives of our third-year DVM students, and we need the help of members of the veterinary medical profession in making it a special and memorable occasion for the 84 students transitioning from the classroom to clinical rotations.
As you know, the white coat is a symbol of commitment to veterinary medicine and the start of gaining real-world experience. With your support, our students will feel confident and reassured as they take the next giant leap in their pursuit of a DVM career.
Sponsor a Student
Please consider sponsoring a student at this year's ceremony and help invest in their future as a veterinarian. Your gift of $100 provides one hard-working student with his/her own white coat and personalized embroidery. Along with your gift is the opportunity for you to connect personally with a student by including a note of reflection from your own professional journey as well as words of encouragement. We will place the note in the pocket of their coat to acknowledge their success, enhance their sense of accomplishment, and give them the confidence to keep going.

This year, our ceremony in April is back to being fully in-person, and our students deserve to be celebrated to the fullest! We are looking for 84 sponsors so every student can receive a white coat and personal note of support. You've been here before, and we hope you will participate today by sponsoring the next generation of veterinary professionals. Click here to give today.
Writer(s): Purdue Veterinary Medicine News | pvmnews@purdue.edu