Gratitude Abounds During Veterinary Nursing Appreciation Week
Friday, October 16, 2020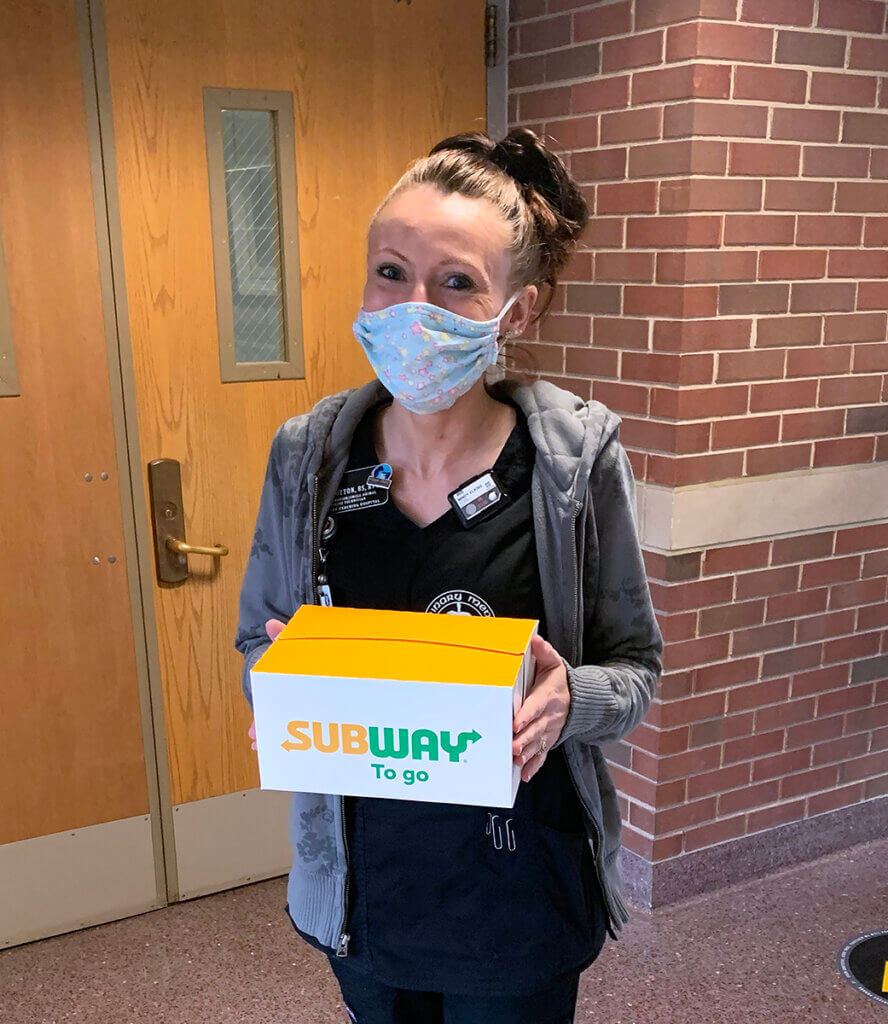 The Purdue University College of Veterinary Medicine takes great pride in educating the entire veterinary team, and veterinary nurses are a big part of that team! To show its support and gratitude for veterinary nurses, Purdue Veterinary Medicine held a week-long celebration during Veterinary Nursing Appreciation Week. The series of special activities were thoughtfully planned so the college could safely continue an important tradition. Meals were served in individually packaged grab-and-go containers as a safety precaution during the pandemic.
"PVM faculty, staff, and students are appreciative of one another every day, but this week provided a special opportunity for everyone to reflect on all the things that veterinary nurses do for our college and hospital, and to say thank you," said Dean Willie Reed. As part of the planning, some creative energy went into creating fun names for each of the special events. PVM's veterinary nurses enjoyed getting well-deserved treats at:
You Make Us "Butter" Breakfast for veterinary nurses on Tuesday, October 13
You Are Our Heroes! Subway boxed lunches for veterinary nurses on Wednesday, October 14
Thanks a Dozen! Baked treats for veterinary nurses on Thursday, October 15
You are "Egg-cellent" Breakfast Sandwiches for veterinary nurses held today (Friday), October 16
Additionally, note card stations were placed throughout the Purdue University Veterinary Hospital to encourage faculty and staff to write a note of gratitude to veterinary nurses. Special thanks to the planning committee members who organized the week's activities: Megan Brashear, CVT, VTS (ECC); Brandi Maxie, RVT; Pam Phegley, RVT; Donna Tudor, RT; and Jolene Knuth, RVT, VTS (Anesthesia and Analgesia).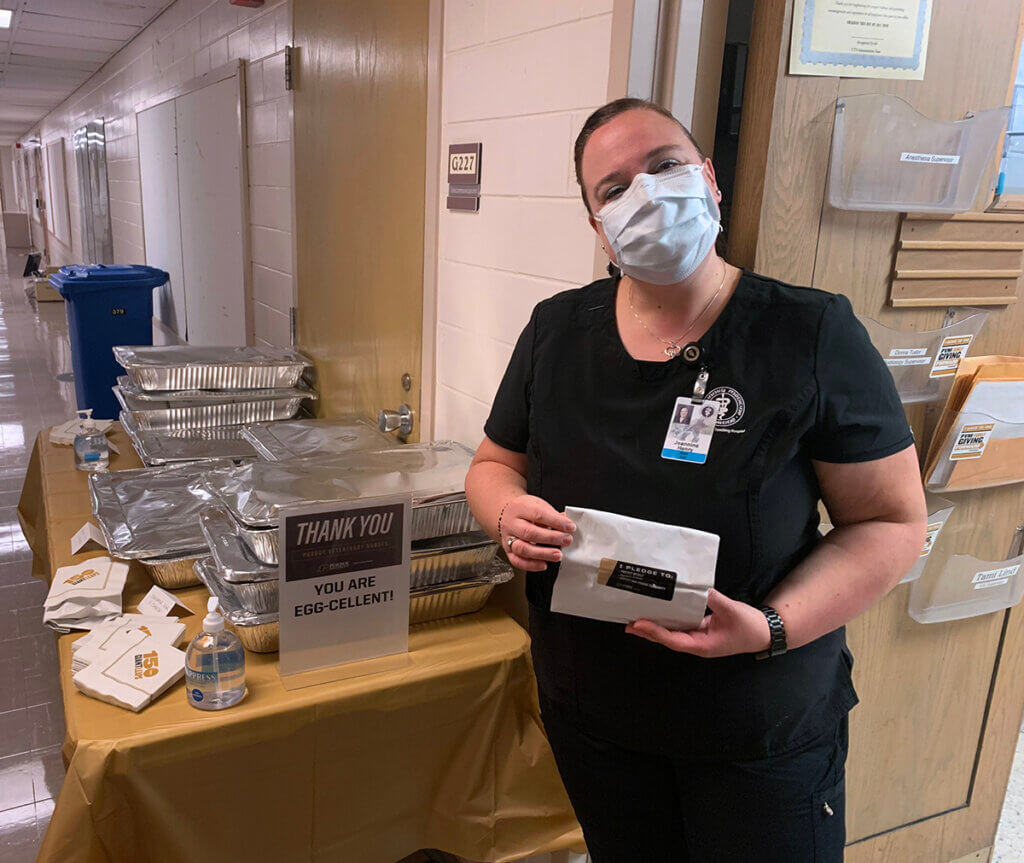 And remember, there's still time, if you haven't done so already, to say "thank you" to a veterinary nurse this afternoon, before the conclusion of PVM's Veterinary Nursing Appreciation Week!
Writer(s): Susan Xioufaridou and Kevin Doerr | pvmnews@purdue.edu