Global Faculty Series Shines Spotlight on Dr. Kushiro-Banker
Friday, May 1, 2020
The College of Veterinary Medicine is sharing stories about the global perspectives of Purdue Veterinary Medicine faculty members. This feature shines the spotlight on Dr. Tokiko Kushiro-Banker, a board certified veterinary anesthesiologist and clinical assistant professor.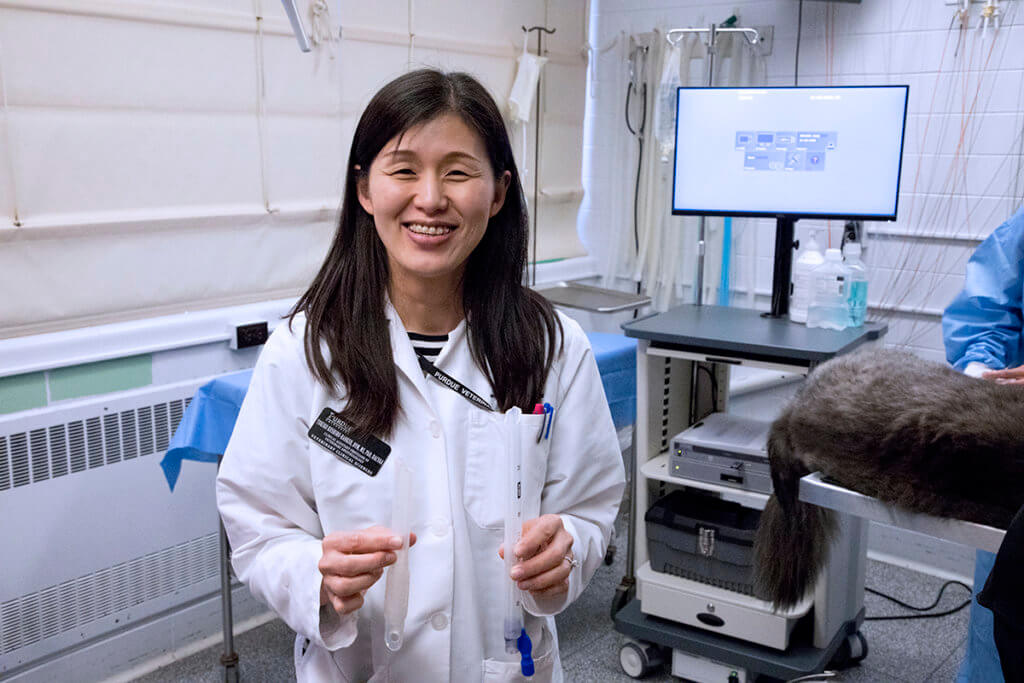 Dr. Kushiro-Banker joined the PVM faculty in 2015, but her interest in veterinary medicine can be traced back to her childhood. She was born and raised in Japan. A self-professed shy child, she was always in the company of her family's animals and attributes her interest in veterinary medicine to her love for them.
After earning her BVM and PhD degrees at Rakuno Gakuen University in Japan, she came to the United States with the goal of completing an anesthesia residency. While working as a research assistant at The Ohio State University, she found an opportunity to do her residency and earn her master's degree in veterinary anesthesiology at Washington State University. After completion of the program in 2009, Dr. Kushiro-Banker accepted positions at Virginia Tech, North Carolina State University and then the University of Pennsylvania before joining the faculty at Purdue. She says she accepted the Purdue offer partly due to the welcoming and collegial environment she found during the interview process at PVM.
As a faculty member in the Department of Veterinary Clinical Sciences, Dr. Kushiro-Banker says the majority of her work involves clinical teaching of students in the DVM and Veterinary Nursing programs and providing anesthesia services to the Veterinary Hospital. She also is responsible the anesthesia course for 3rd year DVM students and the anesthesiology residency program.
"I believe my background helps me understand differences in peoples' ways of thinking, which is helpful in communicating with colleagues and students," said Dr. Kushiro-Banker.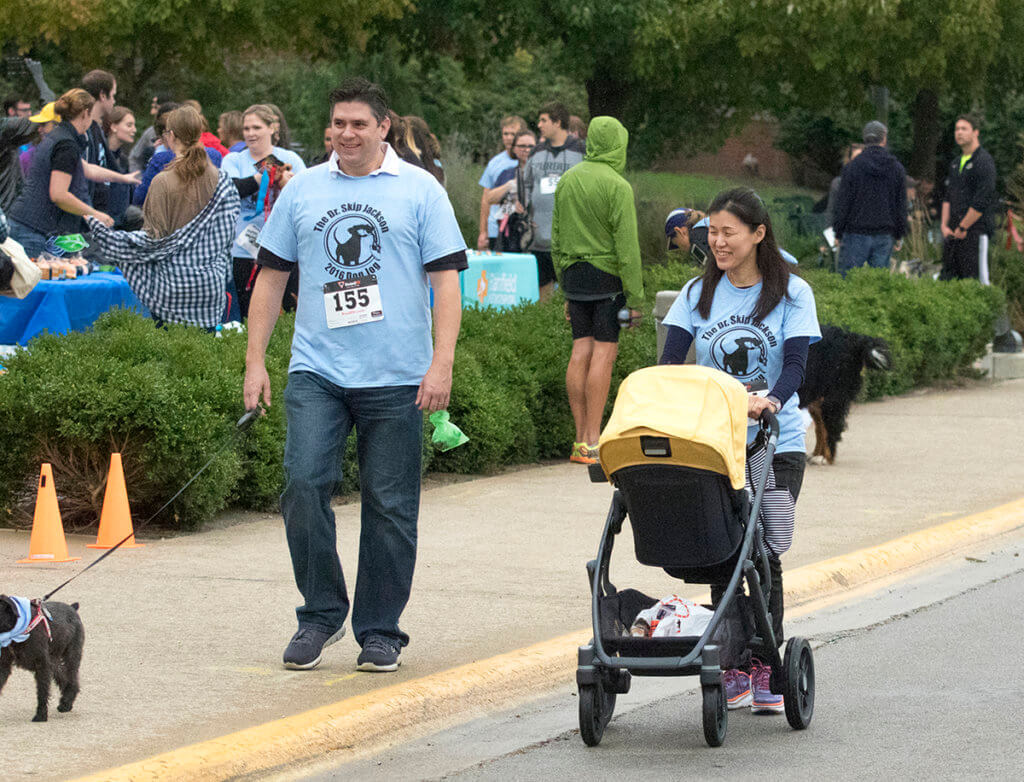 As for her research, Dr. Kushiro-Banker is studying equine anesthetic recovery and ultrasound-guided regional anesthesia in dogs. "I am fascinated by ultrasound-guided regional anesthesia, which can provide safer and better analgesia than more traditional methods," Dr. Kushiro-Banker said. "My biggest interest is in veterinary pain management and I hope to keep researching this topic and providing learning opportunities on the importance of pain management to veterinary students and general practitioners."
"I'd have to say that I call both Japan and America home, and I will stay a Japanese citizen for the rest of my life. It is very close to my heart," Dr. Kushiro-Banker reflected. "I miss the food, hot springs, and hair salons the most!" When asked about what she does in her spare time, she explained that, with a two-year-old and a four-year-old, she doesn't have much spare time, but she enjoys spending time with her children and participating in outdoor activities like horseback riding, skiing, and cycling.
Writer(s): Maya Sanaba, PVM Communications Intern | pvmnews@purdue.edu