Global Faculty Series Begins with Feature on Dr. Laurent Couëtil
Friday, April 17, 2020
The world has changed dramatically within a matter of a few weeks, as the COVID-19 global pandemic has altered norms and created new household terms, like "social distancing." Many people are teleworking and seeing each other in meetings only virtually. And yet, in the midst of all of these measures to create physical distance, one could say that we are growing closer because the current crisis is causing us to reconsider our priorities and helping us renew our appreciation of the value of our relationships with family, friends, students and colleagues.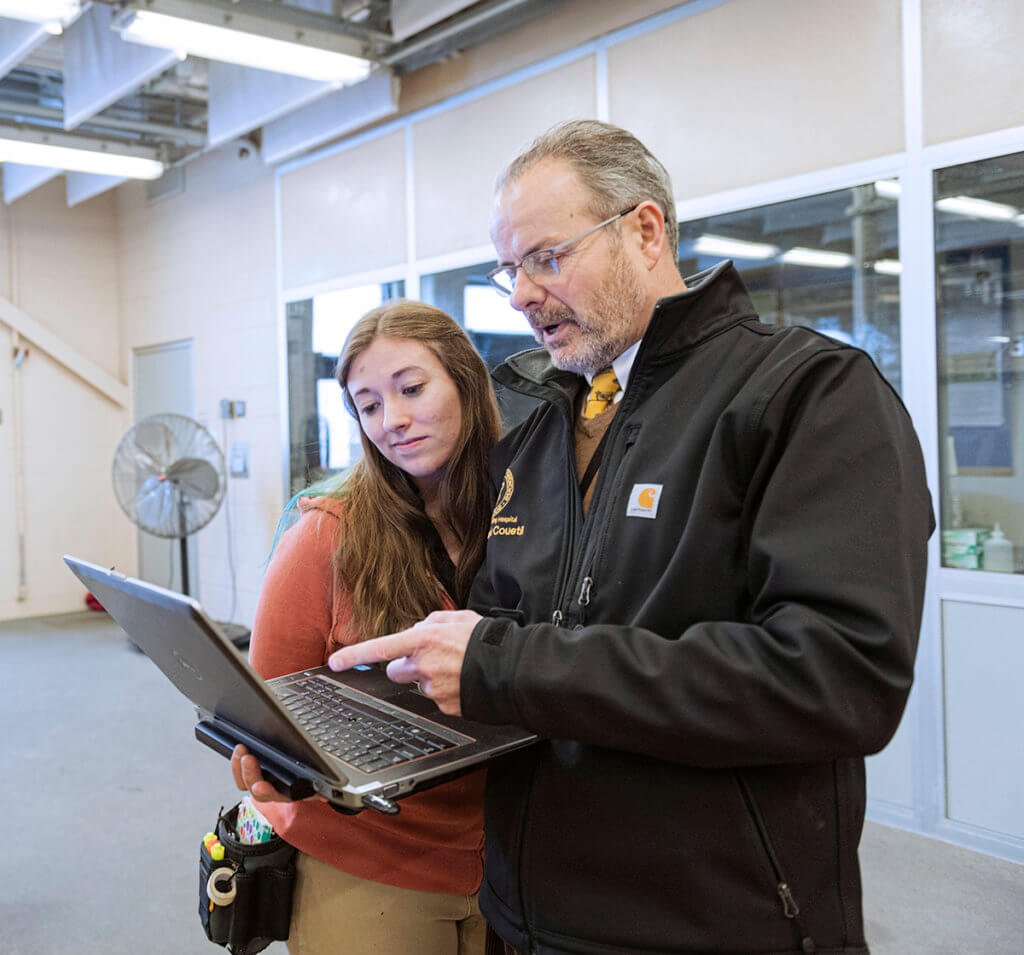 In the Purdue University College of Veterinary Medicine, we benefit from a truly international faculty. Though they have ties around the globe, they call Purdue Veterinary Medicine family, and the campus community home. Over the next few weeks we will spotlight several of these faculty members, beginning with Dr. Laurent Couëtil, professor of large animal internal medicine and director of the Equine Sports Medicine Center (ESMC).
Dr. Couëtil grew up on a horse farm in the countryside in Normandy, France and it was through breeding horses and working with cattle that his interest in veterinary medicine flourished. During his teenage years, Dr. Couëtil began pursuing his veterinary interest by riding along with his local large animal veterinarian on calls to treat horses.
Dr. Couëtil earned his DVM degree in 1985 from the Ecole Nationale Vétérinaire d'Alfort near Paris and, after working in equine practice for some time in France, came to the United States to complete his residency at Tufts University in 1995. He became board certified by the American College of Veterinary Internal Medicine a year later. Wanting to combine research and teaching, he set his sights on academia and accepted a faculty position at Purdue in the Department of Veterinary Clinical Sciences, with a focus on Equine Sports Medicine. Dr. Couëtil also went on to earn his PhD from the University of Liège in Belgium in 2006.
In addition to his role as the leader of the ESMC, Dr. Couëtil also serves as director of Equine Research Programs. He teaches courses for students in all four years of the DVM program and treats patients in the Large Animal Hospital. His research has a strong focus on respiratory diseases in horses and how they impact a horse's ability to be an athlete.
Research currently underway in Dr. Couëtil's lab focuses on equine asthma, which is usually only recognized when it has progressed to the point of being very severe. His team is interested in much earlier detection and treatment of the condition and developed a technique to do so. The next step was to see what caused the irritation and inflammation in the horse's lungs. To investigate, they placed small sensors around the nose to determine what the horses were inhaling and found that the lung inflammation was caused by fine dust particles during consumption of dry hay, even when that hay was of good quality. In a recently completed study, they reported on an alternative to hay that produces less dust. They found that lung inflammation in horses fed steamed hay or haylage decreased compared to the horses who were fed normal hay. "It was very encouraging to know that we can reduce lung inflammation without the use of medication, as racehorses cannot have certain drugs in their systems and that would make medicating them very impractical," noted Dr. Couëtil.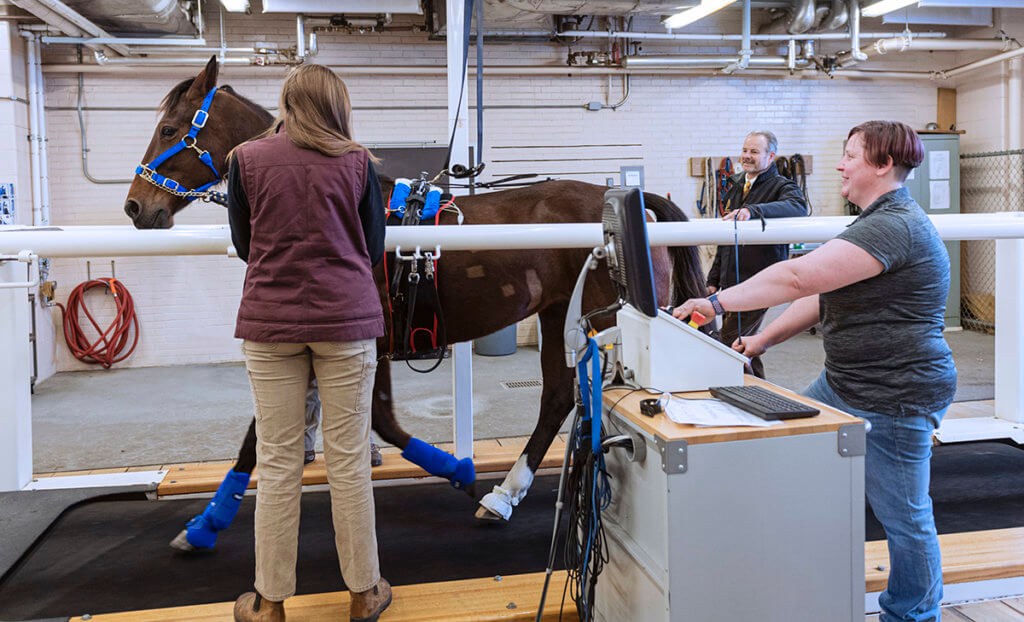 When asked about his work at the College, Dr. Couëtil described his three main responsibilities — professor, clinician, and researcher — as being interconnected with one another. "If I see a horse in the clinic and notice something that interests me, I have the resources to conduct research on the issue and then teach my students about it, which is very satisfying. I like to be able to help every horse I see and multiply that effect through teaching my students."
"In the United States and at PVM, there is such a strong emphasis on research and the way it drives and furthers our profession, which is very important," reflected Dr. Couëtil. "A unique advantage that Purdue has over French universities is that all the schools and colleges are on the same campus, so it is easy to collaborate with faculty from different disciplines."
In his free time, Dr. Couëtil likes to play tennis and go biking and, when his sons were younger, he frequently attended their soccer games. Dr. Couëtil also enjoys going to conferences and seeing his colleagues from around the world.
"I have lived in the Lafayette area for 25 years now and I see this as my home. Both of my sons studied at Purdue University and my wife, Dr. Nathalie Couëtil, is the Director of the Certificate of Entrepreneurship and Innovation Program here on campus," said Dr. Couëtil.
PVM is proud to have faculty that lead boldly in the persistent pursuit of their interests and we are glad that their journeys have brought them to our College. Join us next week for another global faculty feature.
Writer(s): Maya Sanaba, PVM Communications Intern | pvmnews@purdue.edu