Food Drive to Support PVM Food Pantry Begins Monday
Friday, October 15, 2021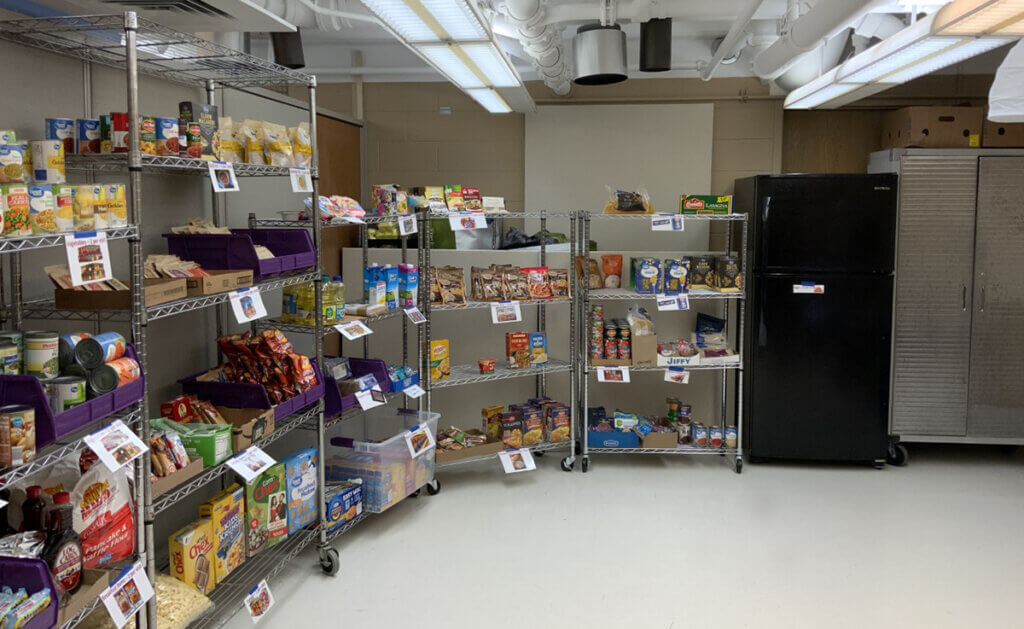 As impacts from the ongoing COVID-19 pandemic continue to ripple through society and the economy, food insecurity remains an issue for many, including people within the PVM family. Now you can easily make a difference for those in need, thanks to the PVM Food Pantry Food Drive that runs for the next two weeks. Beginning Monday, October 18, donations for the food pantry may be dropped off in Lynn Hall in the Student Services Office (Lynn 1185) and outside of Central Supply (Lynn G234) in the Purdue University Veterinary Hospital.
If you prefer to participate by ordering items online, just use the food pantry's Amazon wish list and the items will be shipped directly to Student Services.  Click here to view the wish list on Amazon.  The Food Drive officially runs through Friday, October 29. 
A wide-variety of items are needed, including:
Spaghetti sauce
Macaroni and cheese
Soup
Snack bars
Snack food items
Cereal
Canned food
Pasta (all types)
Oatmeal packets
Honey
Boxed meals (Hamburger Helpers, etc.)
Tea bags
Beverages in individual bottles
Spices
Shelf stable milk
Shelf stable microwave meals
Rice
Pancake mix
Syrup
Peanut butter
Jelly
Feminine products
Soap (hand and body)
Deodorant
Razors
Hand sanitizer
Toothpaste
Toothbrushes
Toilet paper
Paper towels
Located in Lynn B197, the PVM Food Pantry is managed by Amanda Taylor, senior administrative assistant of student services.  As one of several satellite locations of the ACE Campus Food Pantry, the PVM Food Pantry is available for all members of the Purdue community and is open Mondays and Thursdays from 12:30 to 2:00 p.m. Arrangements can also be made to set up a time to utilize the pantry outside of the normal operating hours by contacting Amanda at taylo374@purdue.edu.
Remember those in need and do your part to make a difference by participating in the PVM Pantry Food Drive Monday, October 18 through Friday, October 29. Thank you for your thoughtfulness and generosity!
Writer(s): Kevin Doerr | pvmnews@purdue.edu