Farewell Ceremony for Kitasato Students Commemorates 25th Anniversary of Exchange Program
Friday, August 23, 2019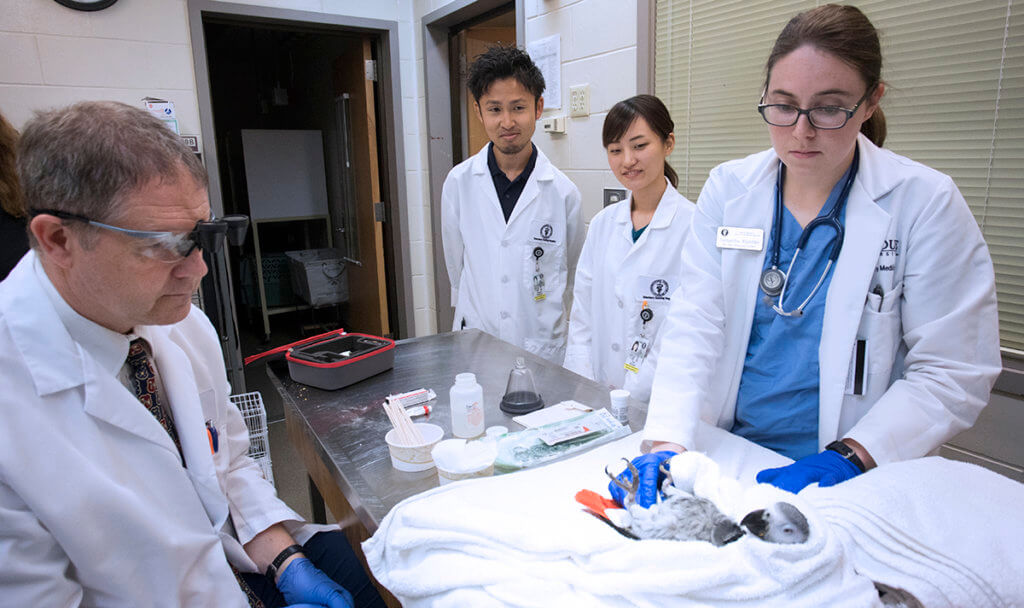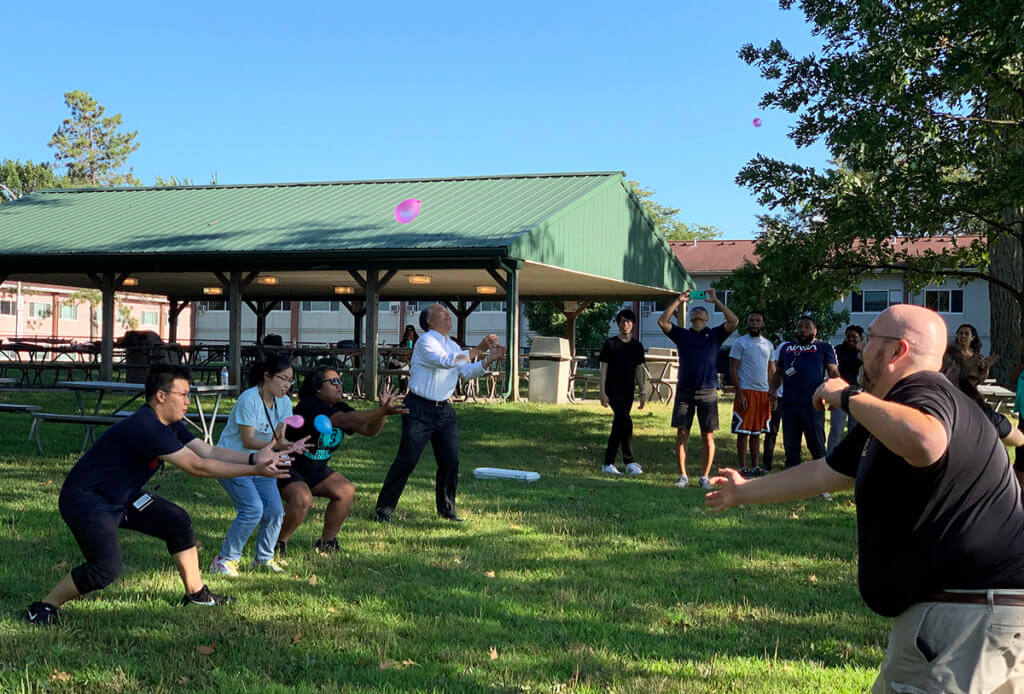 A group of fifth-year students from Kitasato University in Japan and an accompanying faculty member visited the Purdue University College of Veterinary Medicine for two weeks at the beginning of August. Each of the students chose a specific area of the hospital that they wanted to learn more about and spent time observing and learning for the duration of the externship. They also participated in a variety of special activities and events, including a picnic at Purdue's Squirrel Park and a visit to the Indianapolis Zoo.  On their last day, August 16, the College hosted a farewell ceremony where Dean Reed and representatives of Kitasato University spoke about the strength of the 25-year collaboration between the two institutions.
"This is a time that our college looks forward to each summer," Dean Reed said. "This year is particularly special because we are celebrating an important milestone with the 25th anniversary of this program." Dean Reed added that he hoped the experience was both enjoyable and informative for the Kitasato University students. He also said he recently received a letter from the dean of the Kitasato University School of Veterinary Medicine expressing his appreciation for the program and his desire to keep it going for many more years.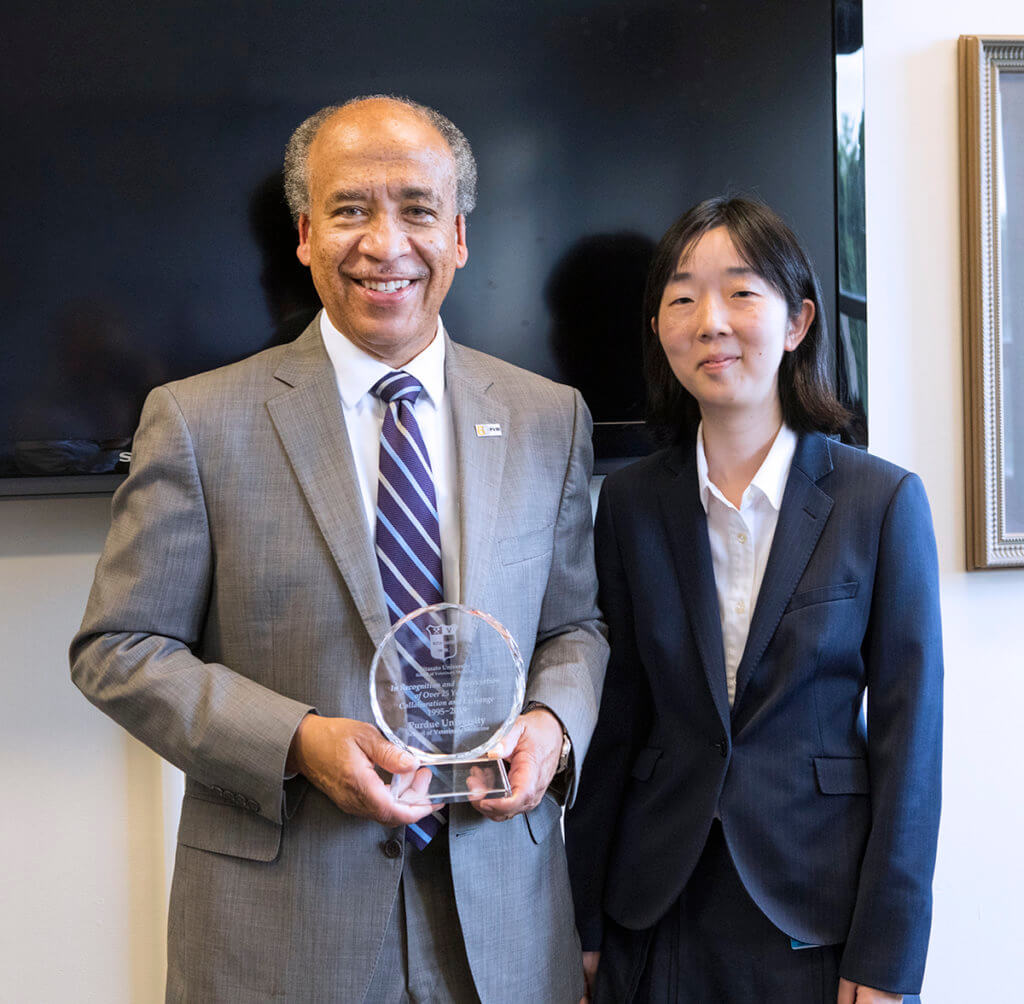 One of the Kitasato veterinary students, Isamu Kimura, also spoke during the ceremony and expressed his gratitude for the opportunity. "Thank you to the faculty and staff for teaching us and taking us on visits to the zoo and the state fair!" said Isamu. The Kitasato University faculty member who accompanied the students, Dr. Satomi Yamamoto-Samejima, also made remarks and talked about her valuable experience meeting some of PVM's researchers. She also presented Dean Reed with an etched glass plaque recognizing the 25th anniversary of the exchange program as a token of her school's appreciation.
Will Smith, PVM director of global engagement, then presented certificates to each of the Kitasato students as Dean Reed introduced them. Will noted that this program is one of several international externships and internships that the College has been involved with during the summer. "One of the main goals of our college is to develop globally-conscious veterinary professionals who are ready to engage and collaborate with the world around them," Will said. "These exchanges play a crucial role in this endeavor and we truly appreciate everyone's efforts in making this possible."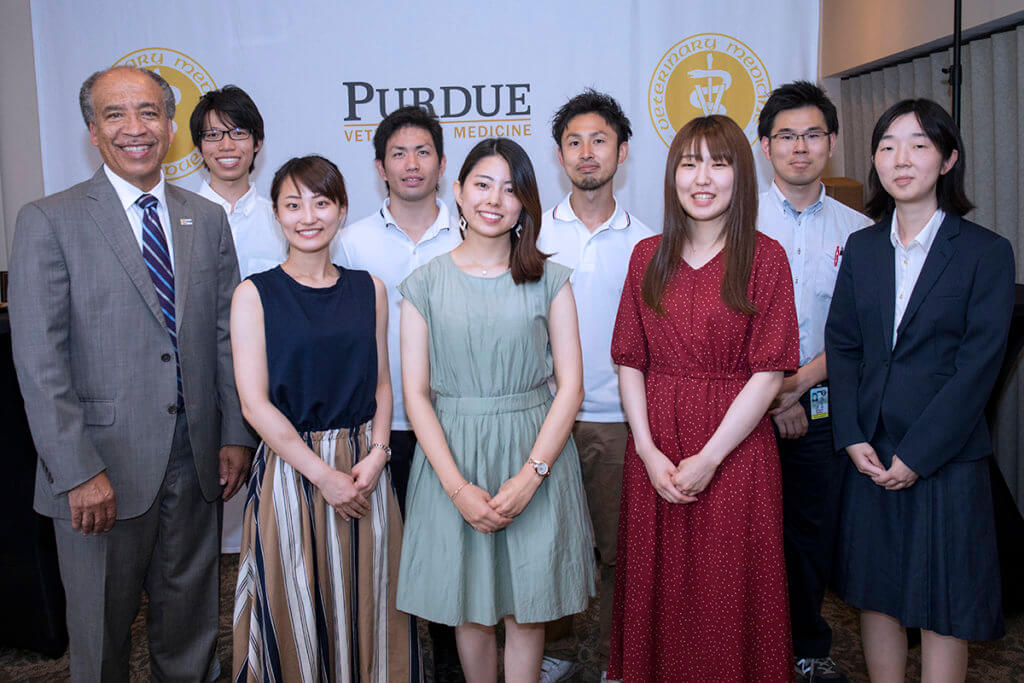 Writer(s): Maya Sanaba, PVM Communications Intern | pvmnews@purdue.edu