Famous Clydesdale Visits the Purdue University Veterinary Teaching Hospital
Friday, August 9, 2019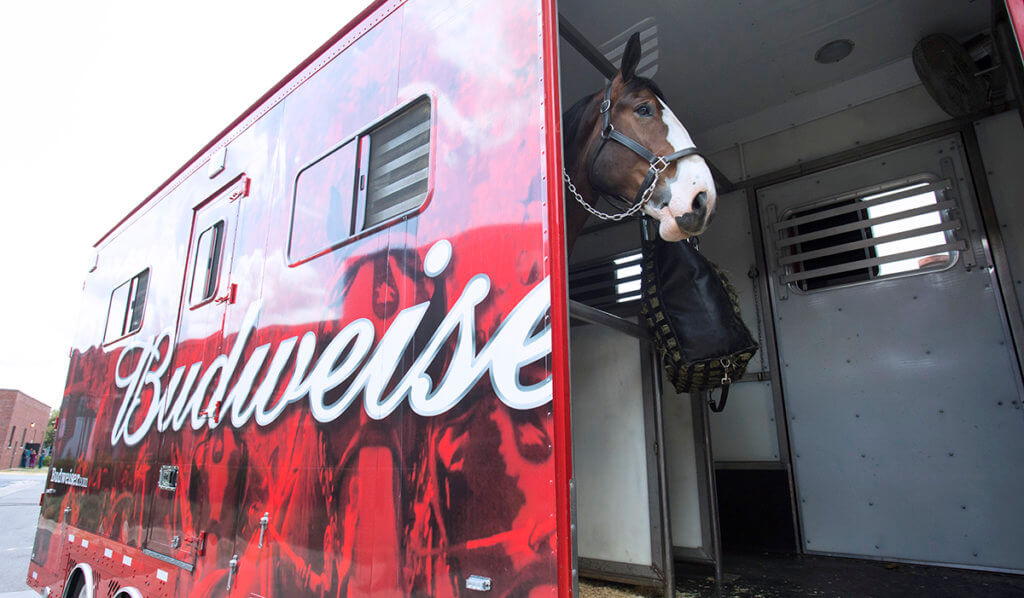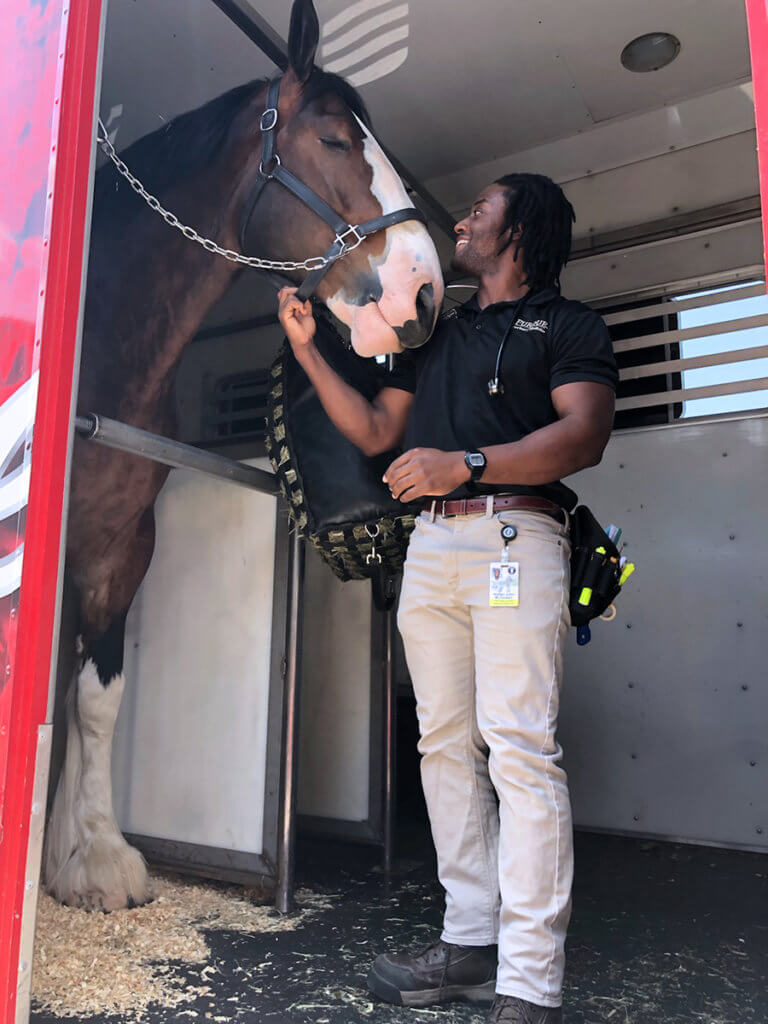 The Purdue University College of Veterinary Medicine had the honor of receiving a regal visitor known for his role as one of the famous Budweiser Clydesdales on Thursday, August 8. Majestic, a Clydesdale with the Budweiser Team that is participating in the Indiana State Fair was brought to the Purdue University Veterinary Teaching Hospital where he checked out okay after an evaluation.
During his time at Lynn Hall, Majestic attracted plenty of attention, as did the brightly colored Budweiser Clydesdales horse trailer parked outside of the Large Animal Hospital. The horse left in good spirits, with plenty of onlookers enjoying the "Majestic" sight, appreciative of the opportunity to see one of the iconic Budweiser Clydesdales up close.
Purdue Veterinary Medicine has a team of veterinarians and veterinary students onsite at the Indiana State Fair, providing veterinary care for all the fair's exhibition animals, covering everything from respiratory conditions to animal testing. The College has provided this service for the past six years.
Writer(s): Kevin Doerr | pvmnews@purdue.edu