Faculty Feature Series on Promoted Faculty Shines Spotlight on Dr. Kenitra Hendrix
Friday, November 1, 2019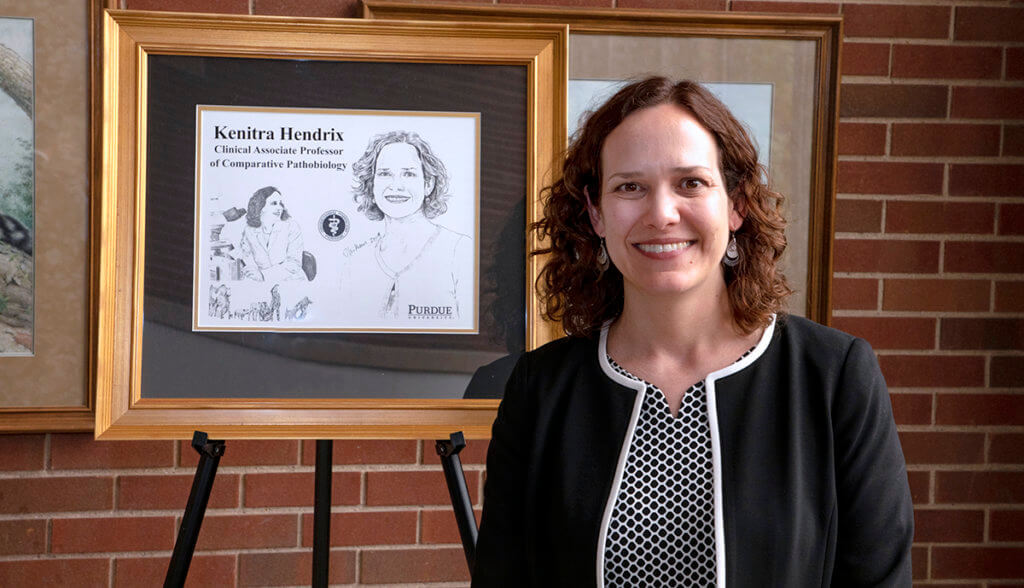 The Vet Gazette this week begins a series celebrating the talented faculty members who received promotions effective with the 2019-2020 academic year. This issue focuses on Dr. Kenitra Hendrix, who was promoted to clinical associate professor of veterinary diagnostic microbiology in the Department of Comparative Pathobiology. She also was appointed as the new director of Indiana Animal Disease Diagnostic Laboratory (ADDL) effective June 1.
Born and raised in Montgomery, Ala., Dr. Hendrix's interest in veterinary medicine stemmed from her 7th grade career project on veterinarians. She was required to read about the career, interview a veterinarian, and log several hours of work in the profession. From then on, her path led her straight to veterinary school.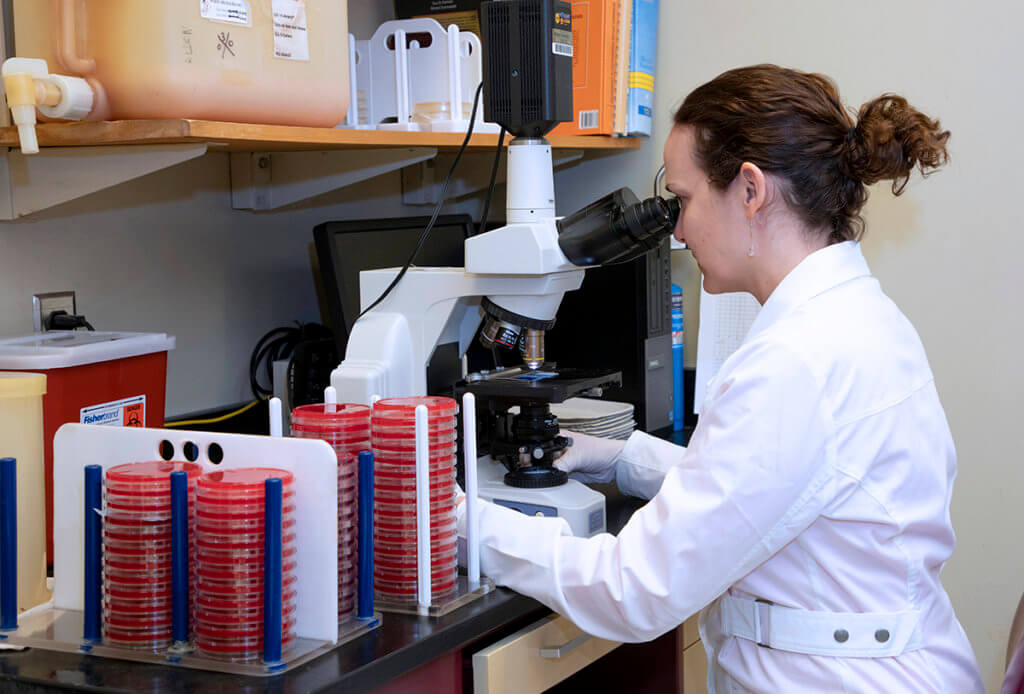 Dr. Hendrix's responsibilities involve leading the microbiology rotation for DVM students and giving guest lectures in bacteriology courses for both veterinary nursing and DVM students, as well as serving as the ADDL director and section head of the ADDL's Bacteriology, Mycology, and Parasitology Laboratories.
When asked what she enjoys about being part of Purdue Veterinary Medicine, Dr. Hendrix expressed that her favorite part is the collegiality. "I love that we are all on the same team. In addition, since the ADDL is necessary for diagnostics and data for all departments, there is a lot of opportunity for collaboration among faculty," she said. Dr. Hendrix said her biggest career achievement to date was being selected to be a plenary speaker at the annual American Association of Veterinary Laboratory Diagnosticians (AAVLD) conference and speaking about antimicrobial resistance.
In her free time, Dr. Hendrix tap-dances and spends time with her two elementary school children. She participates in their activities by being a Girl Scout leader for her daughter's troop and has even coached her son's football team in the past! Dr. Hendrix is one of three PVM faculty members who received promotions for the current academic year.
Writer(s): Maya Sanaba, PVM Communications Intern | pvmnews@purdue.edu