Faculty Feature: Dr. Sulma Mohammed
Friday, November 15, 2019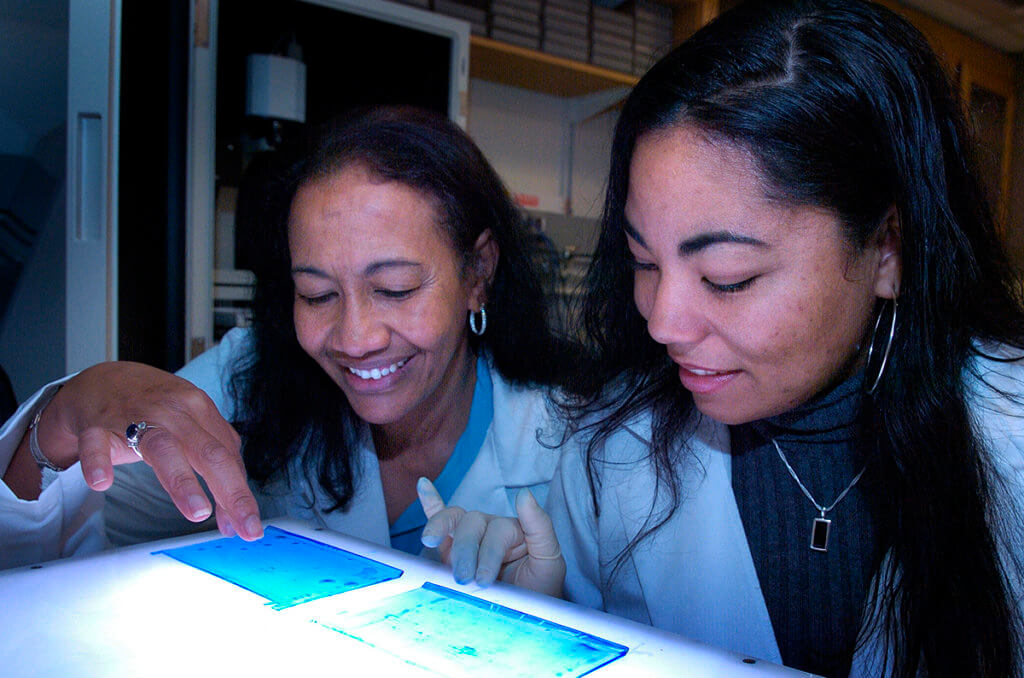 This week's issue of the Vet Gazette Faculty Spotlight focuses on Dr. Sulma Mohammed, who was promoted to full professor of cancer biology in the Department of Comparative Pathobiology this past summer.
Dr. Mohammed grew up in Omdurman, a city in Sudan that she describes as being "a melting pot of cultures and traditions from all over Africa." As the oldest child in her family, she shouldered the responsibility of caring for their goats. "I was responsible for feeding them and milking them every day," Dr. Mohammed recalls. "That built a bond between me and animals."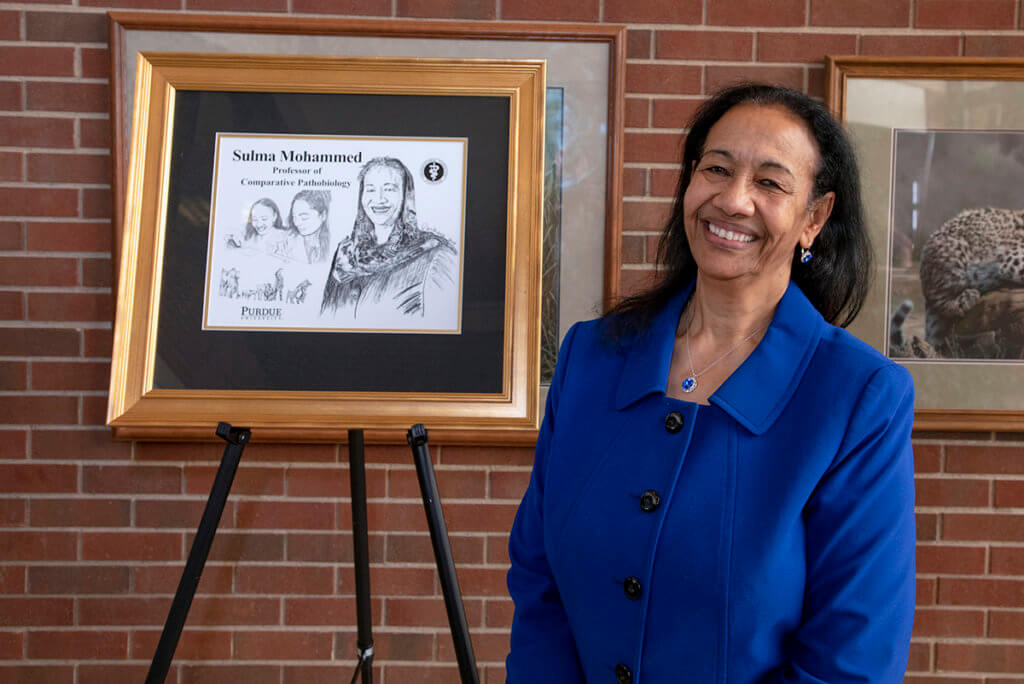 Dr. Mohammed enjoys the problem-solving aspect of veterinary medicine and has always believed in the importance of One Health, the idea that the health of animals, humans, and the environment are all interconnected. "There are intriguing similarities between the development of mammary tumors in dogs and breast cancer in women and, as a veterinarian studying cancer, I am able to help both species," said Dr. Mohammed. She describes her biggest career achievement so far as being recognized by a variety of organizations for her work on cancer and global cancer disparity, including African First Ladies, Harvard Global Health, and the American Association for Cancer Research.
Dr. Mohammed conducts research in breast and cervical cancer biology with a focus on cancer prevention, biomarkers, and disparities in these diseases. She also serves as an advisor to graduate and undergraduate students and teaches medical microbiology to students in the Indiana University School of Medicine – West Lafayette.
One of the biggest things that Dr. Mohammed enjoys about being part of the Purdue Veterinary Medicine family involves the way diversity is embraced. "Everyone is seen as part of a family that dedicates itself to advancing veterinary medicine, providing quality care, and conducting meaningful research," said Dr. Mohammed.
When she is not working and traveling all over the world, Dr. Mohammed enjoys going on walks and watching political analyses on cable news channels.
Dr. Mohammed is one of three faculty members promoted for the 2019-2020 academic year. Each was honored at the College's annual Promotions Reception, which was held April 30.
Writer(s): Maya Sanaba, PVM Communications Intern | pvmnews@purdue.edu