Dr. Timothy Ratliff Steps Down as Purdue Center for Cancer Research Director; will continue as Distinguished Professor in CPB
Friday, July 23, 2021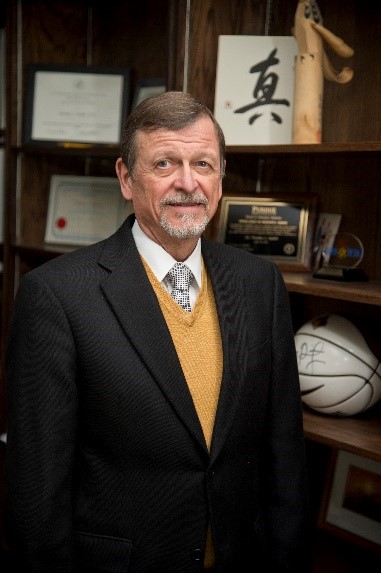 Purdue University is launching a national search for a new director of the Purdue Center for Cancer Research (PCCR) to succeed Dr. Timothy Ratliff, who has announced that he will step down from his role as the Robert Wallace Director of the PCCR after leading the organization for 14 years. He will remain on faculty in the College of Veterinary Medicine's Department of Comparative Pathobiology as a Distinguished Professor and will continue to be an active member of PCCR.
Under Dr. Ratliff's leadership, PCCR has retained its National Cancer Institute (NCI) Basic Laboratory Cancer Center designation and has seen tremendous growth in its endowment and translational activities. During his tenure, Dr. Ratliff has helped to shape the focus and culture of PCCR, enhancing collaborative science, encouraging dissemination of research, and revolutionizing processes and resources for translation.
"It has been an honor to lead the PCCR and to work with our outstanding and dedicated faculty. We have worked together to shepherd tremendous advances and promising treatments in cancer research," Ratliff said. "What we've built is a cross-cutting collaborative research team dedicated to fundamental research that leads to the development of new therapies and tools that target cancer. I look forward to continuing to collaborate with this amazing team in a research capacity."
Reflecting on Dr. Ratliff's tenure as director, Theresa Mayer, Purdue's executive vice president for research and partnerships, said, "Throughout its 45-year history, the Purdue Center for Cancer Research has brought together researchers from disciplines across campus to develop more effective detection, diagnostics, efficient drug delivery systems and treatments. We are very grateful for Dr. Ratliff's leadership and remain committed to advancing the vision and mission of the PCCR to address the most pressing challenges in cancer research in the next decade and beyond."
PCCR is among the first interdisciplinary research centers at the University, established in 1976. It received the prestigious NCI Basic Laboratory Cancer Center designation in 1978 and has maintained this status for over 40 years. PCCR is one of only seven NCI-designated basic cancer centers in the United States. It is focused on laboratory research, bringing together researchers from seven colleges to promote discovery into how cancers develop, progress and respond to treatment.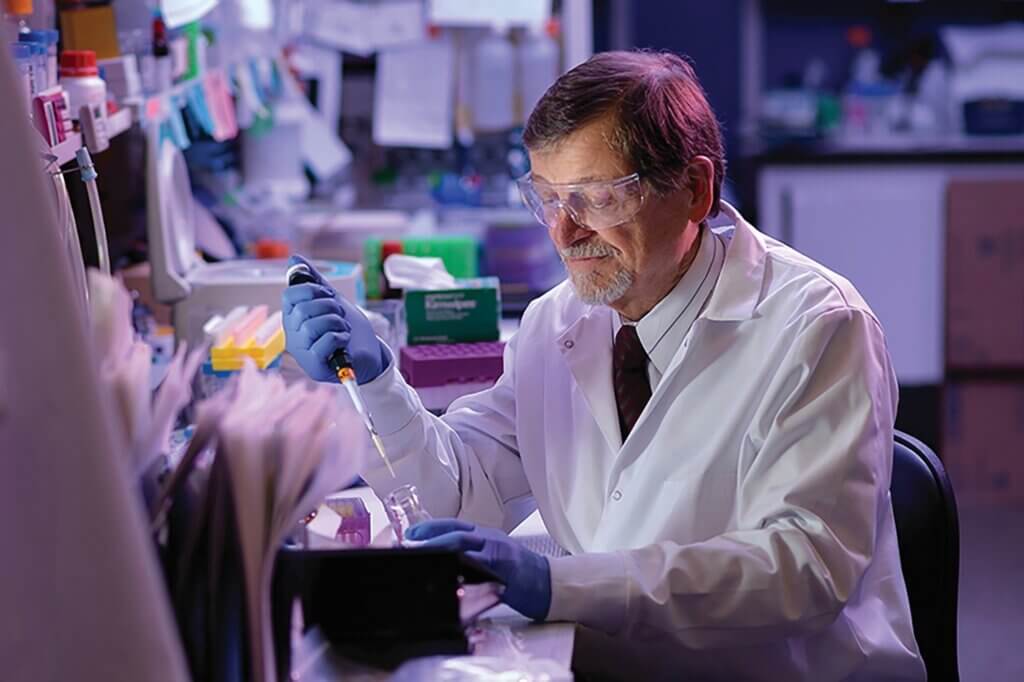 PCCR is also among the nation's leading institutions in drug development. PCCR scientists have 37 new drugs in the pipeline, including 11 currently in human clinical trials and 26 new immunotherapies in development. PCCR researchers' intellectual property also has led to the creation of 16 companies during the past 10 years, and numerous patents have been licensed by existing or newly formed companies.
Dr. Ratliff came to Purdue in 2007 from the University of Iowa, where he served as a professor of prostate cancer research and research vice chair of the Department of Urology. Before that, he was a faculty member of the Washington University School of Medicine. His research has focused on immunotherapy studies using prostate and bladder cancer models to address questions about activation of antitumor responses, characterization of antitumor effector mechanisms and the regulation of antitumor immunity. After completing his undergraduate studies at the University of Texas, Dr. Ratliff earned his master's degree at Texas A&M—Commerce and his doctorate at the University of Arkansas.
Purdue has named a search advisory committee in conjunction with starting a national search for the next director of PCCR. The search will be supported by Korn Ferry talent acquisition experts.
Click here to view a complete story about PCCR's leadership transition.
Writer(s): Purdue University Marketing and Communications | pvmnews@purdue.edu