Development Spotlight Shines on Veterinary Hospital and Dog Jog Endowment Campaigns
Friday, September 18, 2020
Philanthropy makes a difference in the College of Veterinary Medicine every day, as donors contribute in support of people and programs to improve animal and human health and well-being and support the education of future veterinary professionals. The gifts given are a reflection on the good work of faculty, staff, and students who often are the vital link between the college and generous supporters, says Chief Development Officer Tanya Finkbiner.
So, to help shine a light on the impact of philanthropy on our college, the Purdue Veterinary Medicine development team is beginning a series of spotlight announcements that will appear in the Vet Gazette periodically. "We want to help our people understand the impact they are having as they help foster and strengthen relationships with donors," Tanya said. "To start we want to spotlight two campaigns currently underway."
Leave A Print Campaign
"Construction on the new veterinary hospital is moving ahead steadily, and so is progress toward our Leave A Print fundraising campaign goal," Tanya said. The initiative to help fully fund the new hospital project has a goal of $8.1 million. Over $3.5 million has been received to-date! "Every donation helps us get closer to new, state-of-the-art facilities," said Tanya. To learn more about how you can help, see floor plans, and read about some of the reasons others have already contributed, visit leaveaprint.vet.

Dr. Skip Jackson Dog Jog Endowment Campaign
The 2020 Dr. Skip Jackson Dog Jog, one of the longest-running traditions of the Purdue Veterinary Conference, was cancelled to best support the health and safety of participants and the community during the continued COVID-19 pandemic. Though this is disappointing for everyone, there's still a way you can help to ensure that the event will continue in the years to come.
In the past, proceeds from the event have benefited important programs like PetSafe and Priority 4 Paws to serve the animals in need in our community. Last year, proceeds totaling more than $10,100 went to PetSafe.
This year, you can honor the legacy of Professor Emeritus Skip Jackson and help this event live on in perpetuity by donating your typical registration fee of $25 (individual registration) or $30 (individual + pet registration) or more, and help us reach our goal of $25,000 by August 2023.* Those funds will make it possible to establish an endowment that will cover the expenses associated with hosting the event every year. A total of $10,900 has been raised to date, and your help is needed to get to the finish line.
Click here to GIVE NOW to support the Dr. Skip Jackson Dog Jog and Fun Run Endowment. Your contribution is vital to the success of this event in the future, and donations of any amount make a difference. If you have any questions about this initiative, please do not hesitate to contact the PVM Advancement Office at 765-494-6304 or email PVMgiving@prf.org.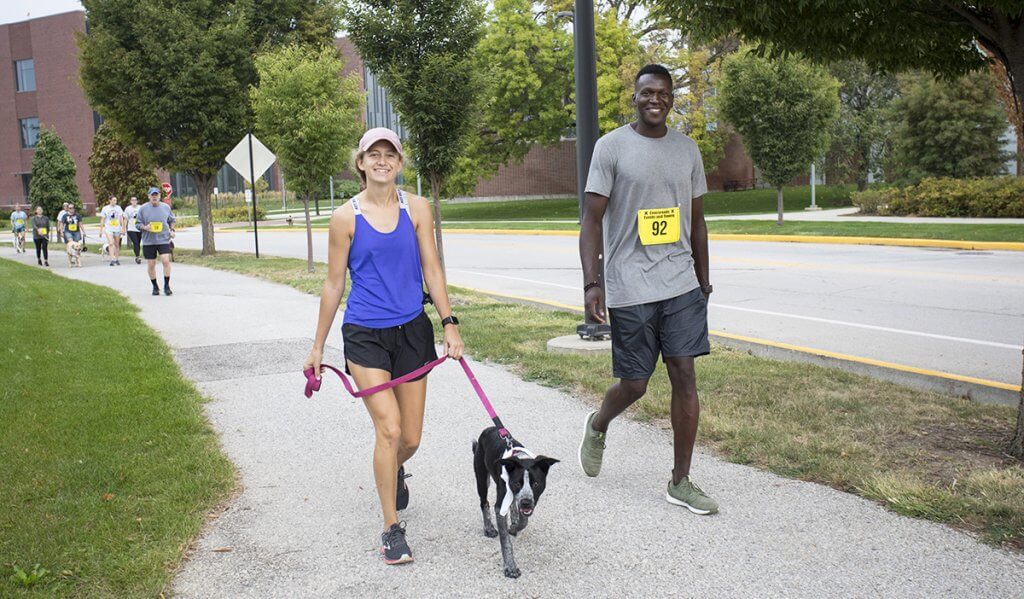 *If the $25,000 goal is not met by 2023, the fund will not be endowed to continue in perpetuity. All funds received will be used to support expenses associated with future Dr. Skip Jackson Dog Jog events until depleted.
Writer(s): Tanya Finkbiner and Kevin Doerr | pvmnews@purdue.edu