Creator of College's Wellness Program Honored at Farewell Reception
Friday, August 9, 2019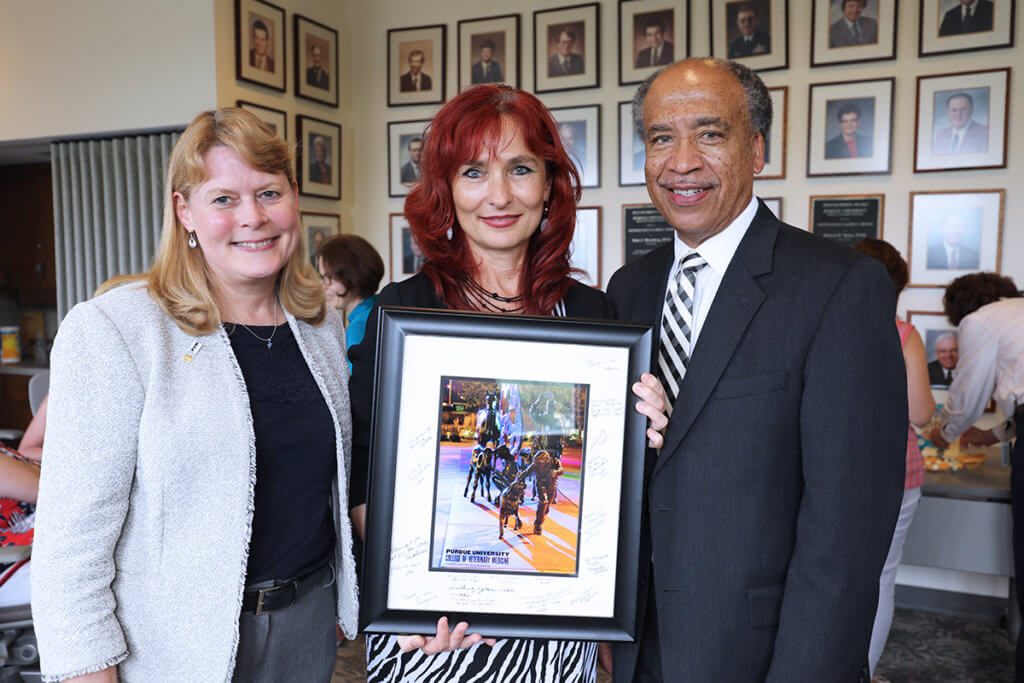 After more than six years with the Purdue University College of Veterinary Medicine, during which she created a counseling and wellness program, Dr. Luana Nan, PVM therapist and counselor, is heading west to be closer to her daughter in Utah. She will be working at the University of Utah in the university counseling center.
Dr. Nan earned a Bachelor of Science degree in physics at the University of Bucharest, a bachelor's degree in psychology at the University of Utah, a master's degree in counseling psychology at the University of Illinois and then a PhD in counseling psychology at the University of Illinois. She worked as a psychologist at IUPUI before coming to Purdue in 2013, when she immediately began building a PVM wellness program from scratch. Her position involved providing support for veterinary medicine and veterinary nursing students in various forms, such as personal, academic, and relationship counseling. "When I was putting the program together, I talked to professionals with similar positions at other universities and collected information on what veterinary medicine and veterinary nursing students need. All of this knowledge was valuable in crafting the PVM Counseling and Wellness Services that exist today," said Dr. Nan.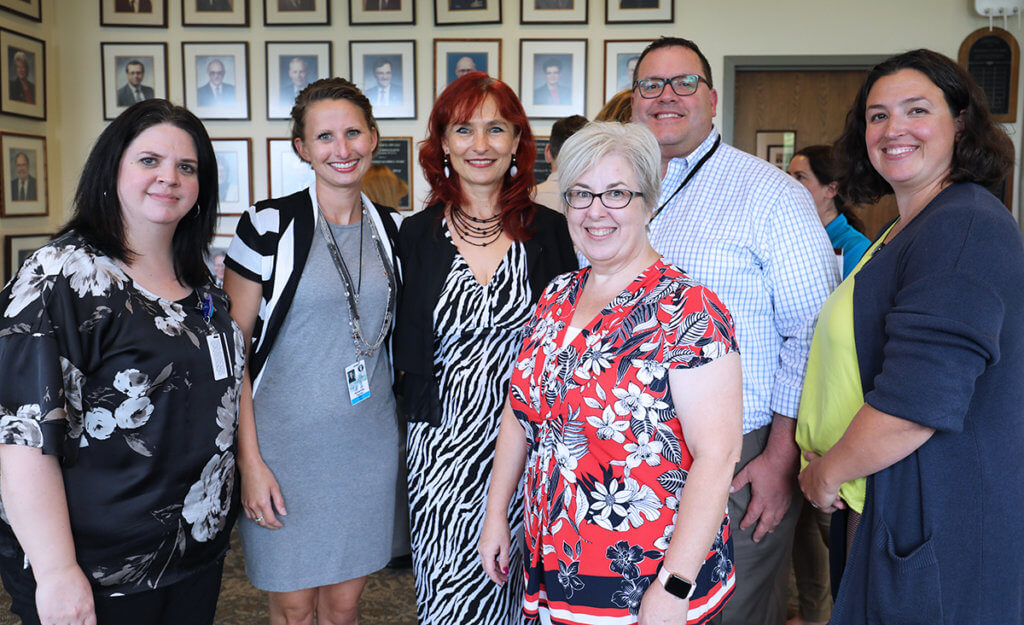 Purdue Veterinary Medicine staff held a farewell reception for Dr. Nan on July 29, where Dr. Kathleen Salisbury, associate dean for academic affairs, and Dean Willie Reed spoke about Dr. Nan's positive impact during her time here. "The wellness program and wellness committee that Dr. Nan has developed have been wonderful. She has educated all of us about wellness issues and will be leaving a big mark on PVM," said Dr. Salisbury. Dean Reed added, "Dr. Nan has been an integral part of the PVM family and has touched the hearts of so many students. We are forever grateful to her for what she has done for our community."
Dr. Salisbury presented Dr. Nan with a photo of the Continuum sculpture that all the attendees at the farewell reception were invited to sign. "This experience has been so valuable, and I am so glad I have had the opportunity to grow with all of you," Dr. Nan said.
The Purdue Veterinary Medicine family will miss Dr. Nan and we wish her the best in her new position!
Writer(s): Maya Sanaba, PVM Communications Intern | pvmnews@purdue.edu