CPB Graduate Student Alix Dieterly Wins Three National Awards
Friday, July 26, 2019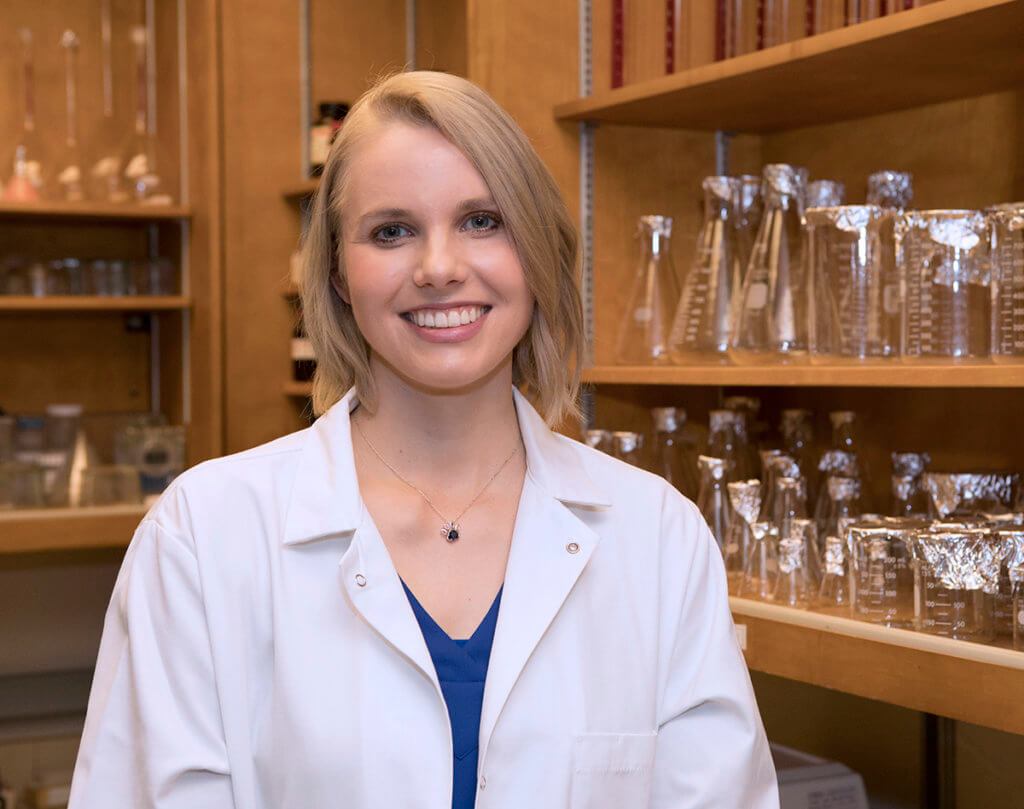 A graduate student in Purdue Veterinary Medicine's Department of Comparative Pathobiology, Dr. Alix Dieterly, received three awards at the 38th Annual Society of Toxicologic Pathology (STP) Symposium, which was held last month in Raleigh, N.C. Dr. Dieterly is a PhD candidate as well as a veterinarian and board-certified anatomic pathologist. She received the awards for research she is doing under the mentorship of Dr. Tiffany Lyle, assistant professor of veterinary anatomic pathology. Dr. Lyle is the principal investigator of the research, which is being conducted in her Blood-Brain Barrier Laboratory.
The research involves assessing changes in the restrictive blood vessels in the brain, or blood-brain barrier in lung cancer brain metastases. There are currently no effective treatments for patients whose lung cancer metastasizes to the brain. Drs. Lyle and Dieterly hope to identify a therapeutic option by utilizing changes in the blood-brain barrier. Dr. Dieterly has a year left in her PhD program. In the first two years of her dissertation research, her work has involved a time course evaluation of one of three different types of lung cancer as well as characterizing metastatic lesions in the vertebral bodies and parenchymal organs.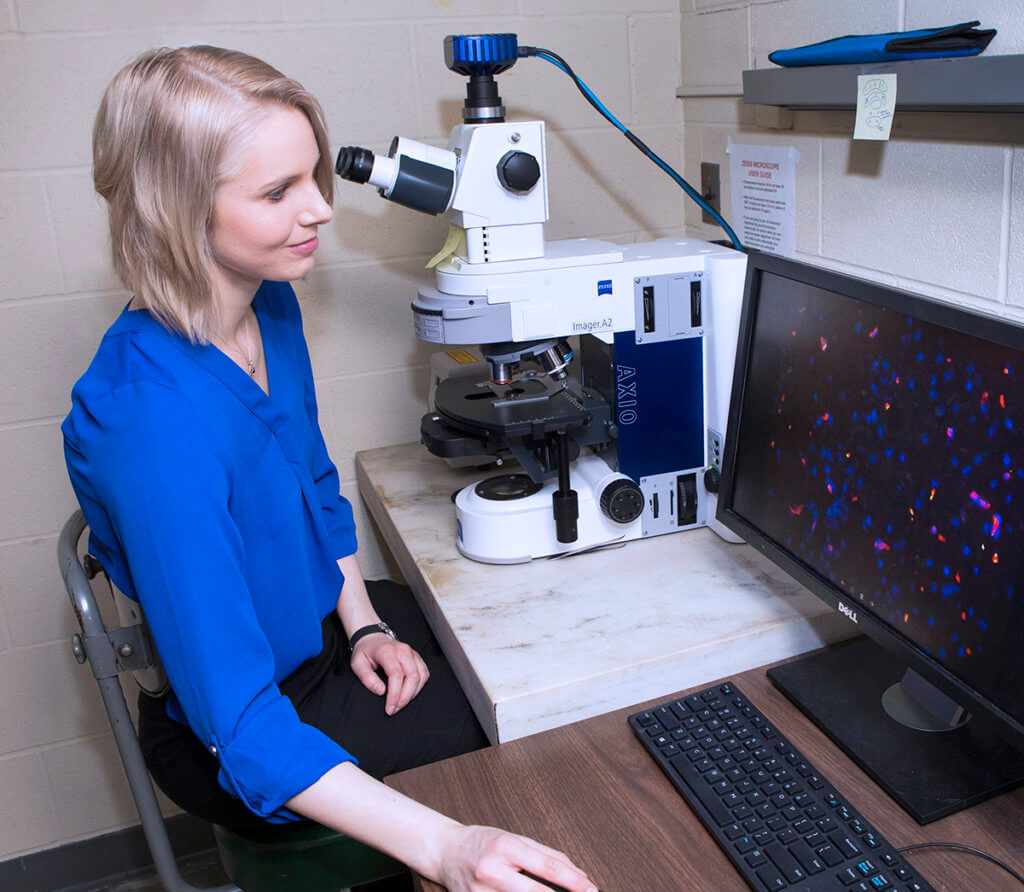 Among the awards Dr. Dieterly received is the STP Student Travel Award, which is presented to graduate students based on several criteria, including their experimental design and the impact of their research. She also received the International Academy of Toxicologic Pathology/STP Toxicologic Pathology Trainee Award, which is presented to a graduate student studying toxicologic pathology whose research accomplishments include contributing to public safety, establishing testing methods and standards, and developing new techniques. Additionally, Dr. Dieterly received the 2nd Place Young Investigator Award for her poster presentation.
The STP Student Travel Award consisted of a $1,000 stipend to go toward travel and lodging costs for the STP Annual Convention, as well as complimentary registration and STP student membership for the following year. The Trainee Award also included a $1,000 stipend and the Young Investigator Award came with a $500 prize.
Dr. Dieterly said attending the STP Symposium and receiving the awards can open many doors for the future and gives her important visibility in the toxicologic pathology community. She said it has been rewarding to be able to do the research and receive such recognition. She also praised the STP for being very supportive toward students.
Dr. Dieterly earned her BVMS degree (DVM equivalent) in 2017 at the University of Glasgow, Scotland and is board certified by the American College of Veterinary Pathologists (ACVP) in anatomic pathology. As an anatomic pathologist, she works with animal models in the pre-clinical stages of research to mirror what goes on in the human body. She hopes that eventually they will be able to transition the research to an in vitro model. After completing her PhD program, Dr. Dieterly plans to conduct research in an industrial setting. She wants to continue working on cancer studies with a focus on drug development and toxicities to find therapies that might otherwise go unknown.
Writer(s): Maya Sanaba, PVM Communications Intern | pvmnews@purdue.edu