Clinical Skills Lab Welcomes Life Size Palpation Cow
Friday, December 13, 2019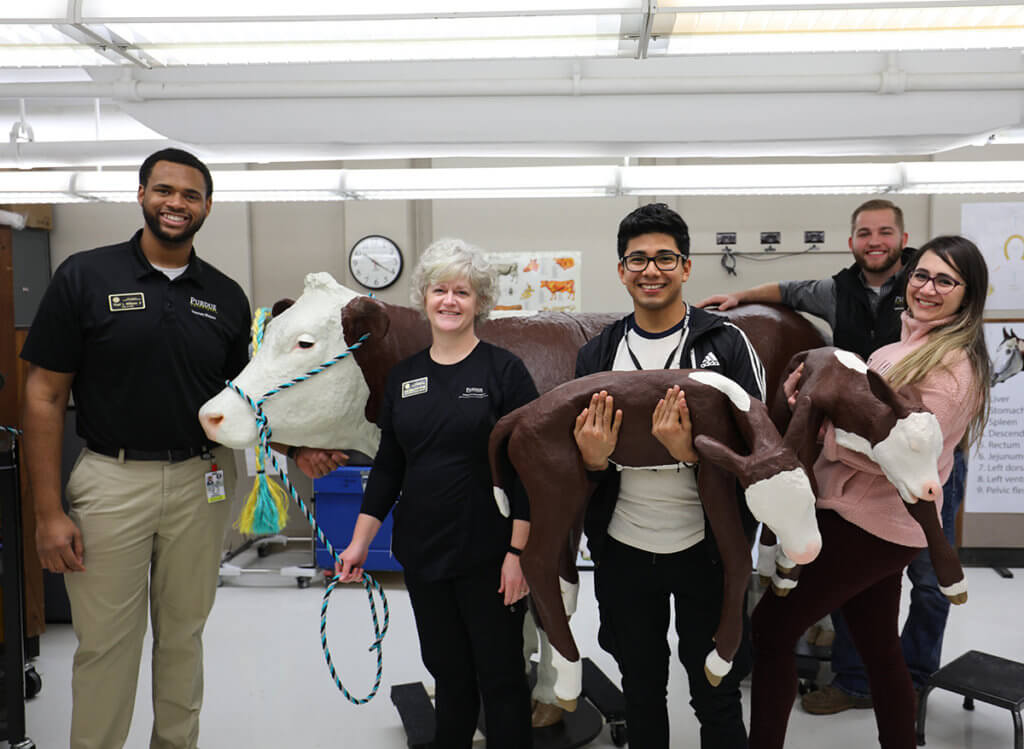 Purdue Veterinary Medicine's Clinical Skills Laboratory recently acquired a life-size palpation cow that will provide veterinary medicine and veterinary nursing students more life-like learning opportunities. The Hereford Model Dystocia Simulator, like many other animal models in the lab, was purchased through an instructional equipment grant.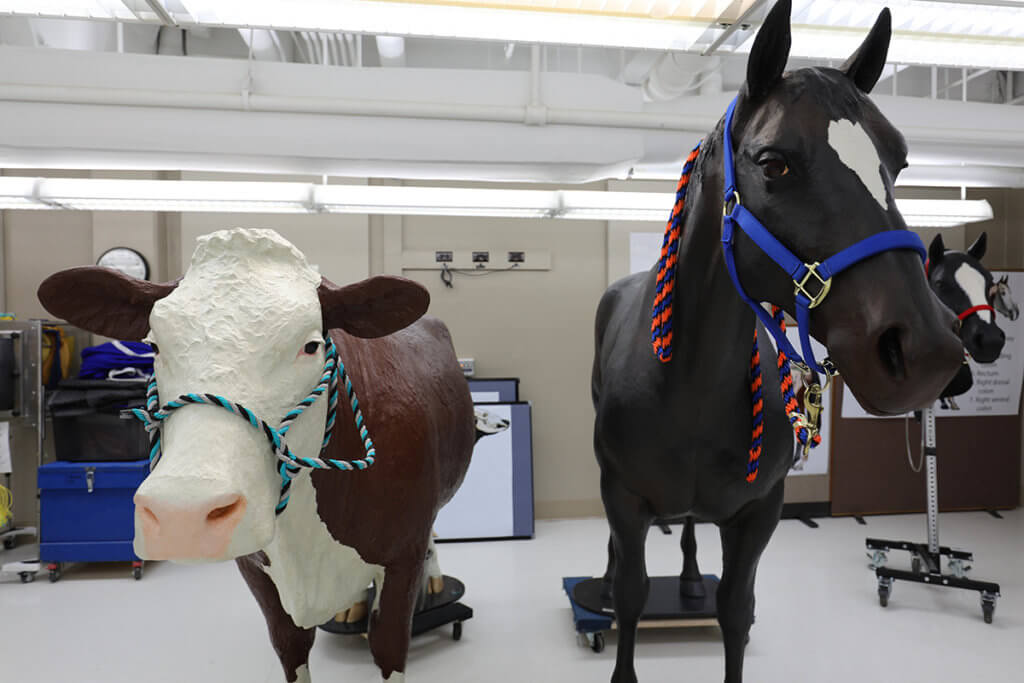 With the model, DVM and veterinary nursing students will be able to learn about uterine palpation, and how to assist during a bovine dystocia. The model allows students to practice placing obstetric chains and manipulating abnormal calf presentations in the birth canal. This opportunity to practice will help students better understand techniques that can be used to successfully deliver a calf during a difficult birth. Additionally, the model has a functional udder, which gives students the opportunity to learn how to milk a cow or perform a mastitis test.
Clinical Skills Laboratory Manager Danielle Buchanan, RVT, VTS (SAIM) said providing students with access to a more realistic learning option is very important. "Prior to the development of clinical skills labs in veterinary schools, students had to get creative if they wanted opportunities to practice skills. Now, we have models for them to practice on providing them more opportunities to gain confidence and mastery of skills before treating a live animal for the first time," Danielle explained.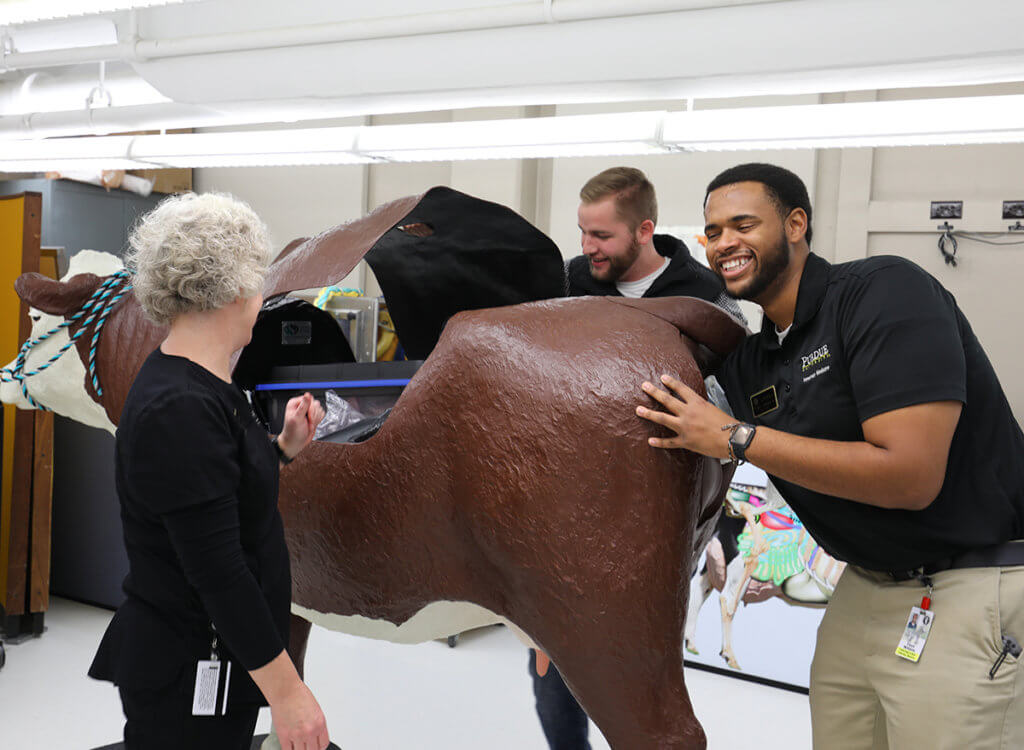 Writer(s): Maya Sanaba, PVM Communications Intern | pvmnews@purdue.edu