Canine Educators Dress in their Halloween Best for Annual Parade and Contest
Friday, November 5, 2021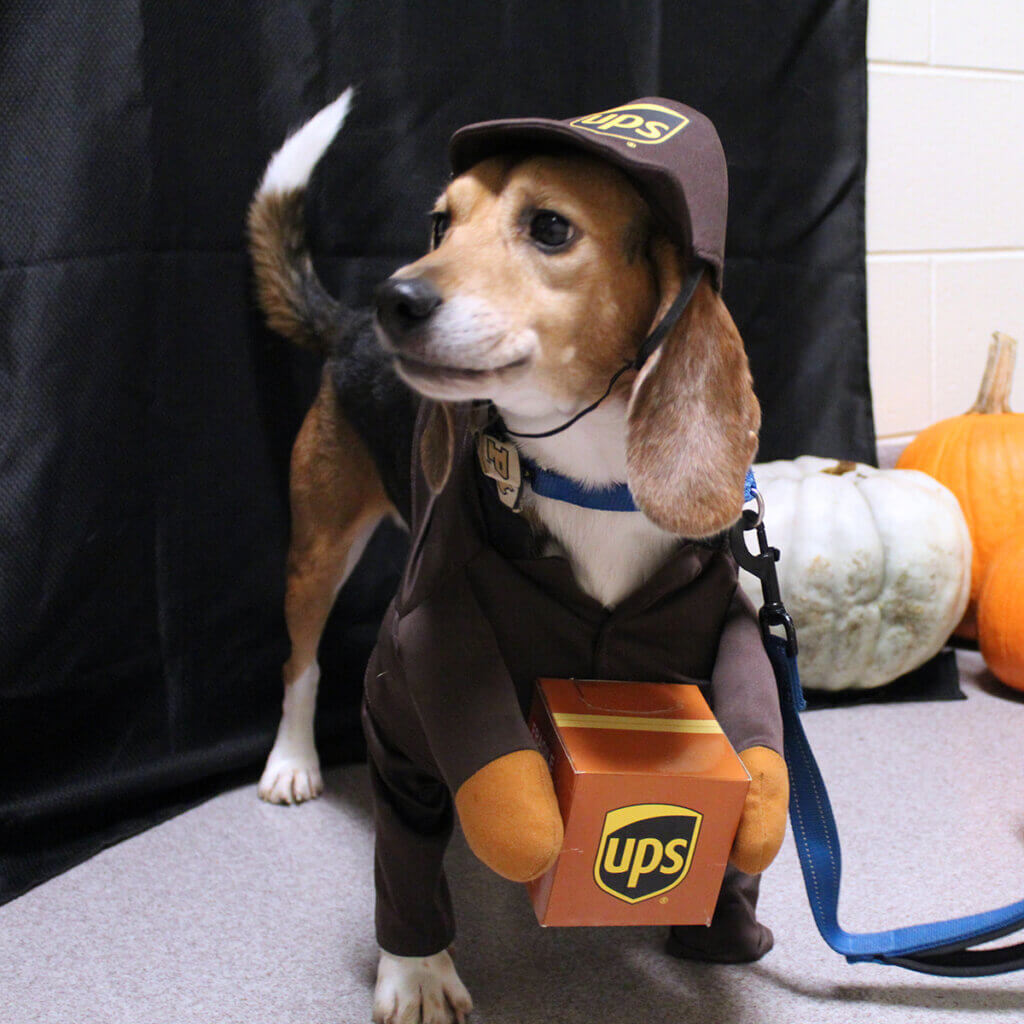 Purdue Veterinary Medicine's Canine Educator Costume Parade took place on Friday, October 29 to spread some spooky cheer just before Halloween. Each of the caring canines dressed up in their cutest, spookiest, or most "terrifying" costume and took a stroll around campus with the Canine Educator Care Team, making countless people smile. So, in case you missed it, here is your canine filled serotonin boost!
Costumes included bugs and balloons, doctors and dragons, movie characters and cute little critters, and more! A voting ballot was shared with faculty and staff of Lynn Hall that contained pictures of the 26 adorable contestants, allowing them to vote for their favorite canine costume. Results were tallied at the end of the week to determine a winner.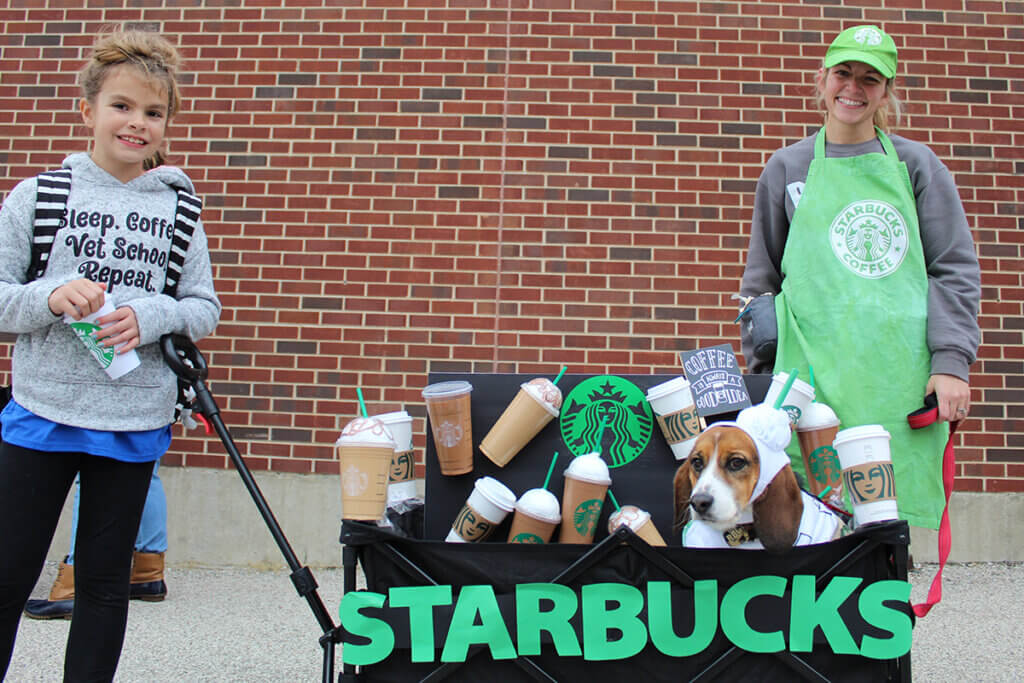 After a week of suspenseful waiting, the winners of the costume contest were announced this morning (Friday, October 5). The best dressed canines were:
In first place, Eddie the Little UPS Man
In second place, Otis the Pup Cup
In third place, River and Russell, based on the Disney movie, Up
Congratulations to Eddie the Little UPS Man for presenting the cutest, spooky costume, and thank you to everyone who participated in and supported this annual event!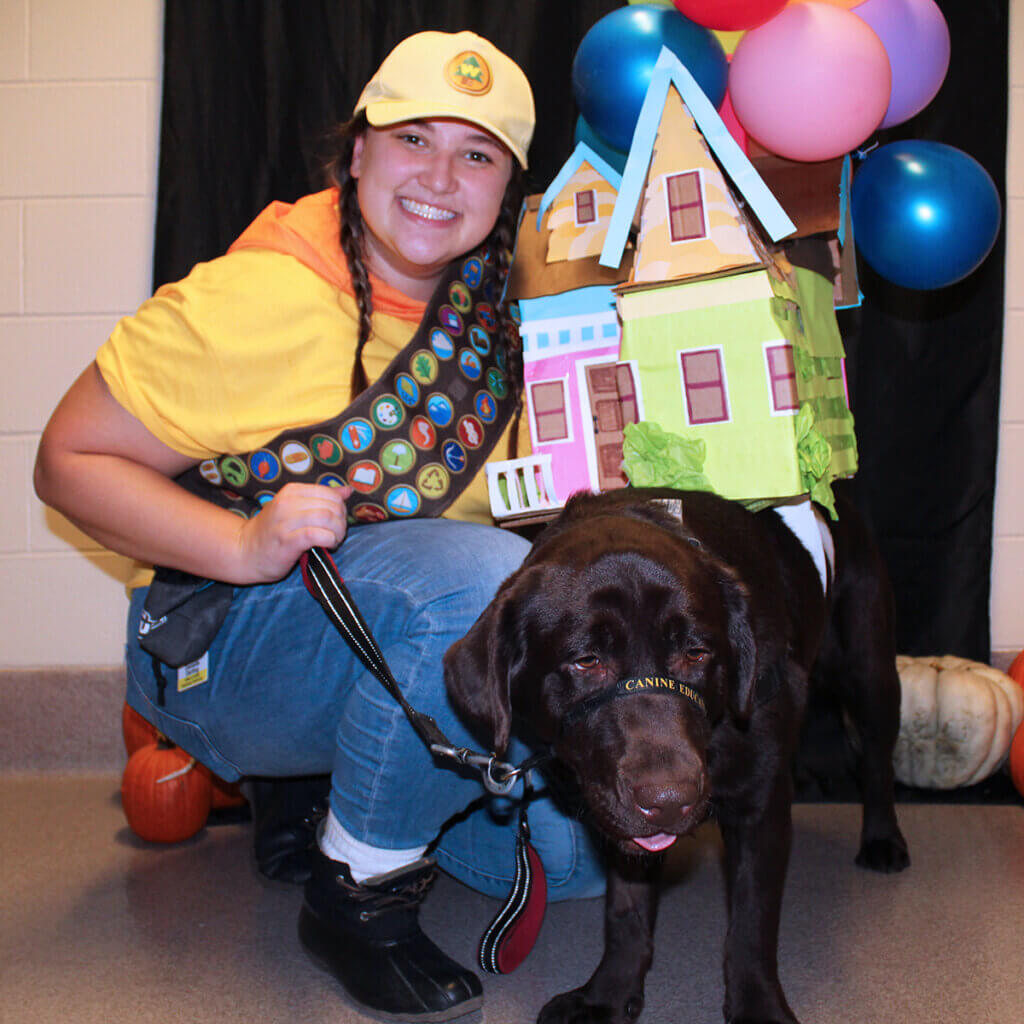 The Canine Educator Program at Purdue provides opportunities for DVM students to interact with dogs of all shapes and sizes daily. The dogs are brought in from breeders and are either retired or unable to be used for breeding due to genetic or medical complications, such as heart murmurs or orthopedic problems. The dogs remain at Purdue for a year and help students' learn how to perform physical exams and practice restraint methods. At the end of each year, the Canine Educators are adopted into a loving family – most of the time by DVM students who can't help but fall in love with their Canine Educator!
Writer(s): Madeline Brod, PVM Communications Intern | pvmnews@purdue.edu