Building Blocks Reaching New Heights on Future Purdue Veterinary Hospital Facilities
Friday, October 9, 2020
Purdue University is currently in the process of building three entirely new animal hospitals for the College of Veterinary Medicine including one for small animals, one for equine, and one for farm animals. Constructed in 1959, the current Large Animal Hospital in Lynn Hall was built for a teaching capacity of only about 50 students. The new Purdue University Veterinary Hospital facilities are designed for a class exceeding 100 students. In addition to increased capacity for teaching, the new facilities will allow ample space for specialty services the hospital has added over the years.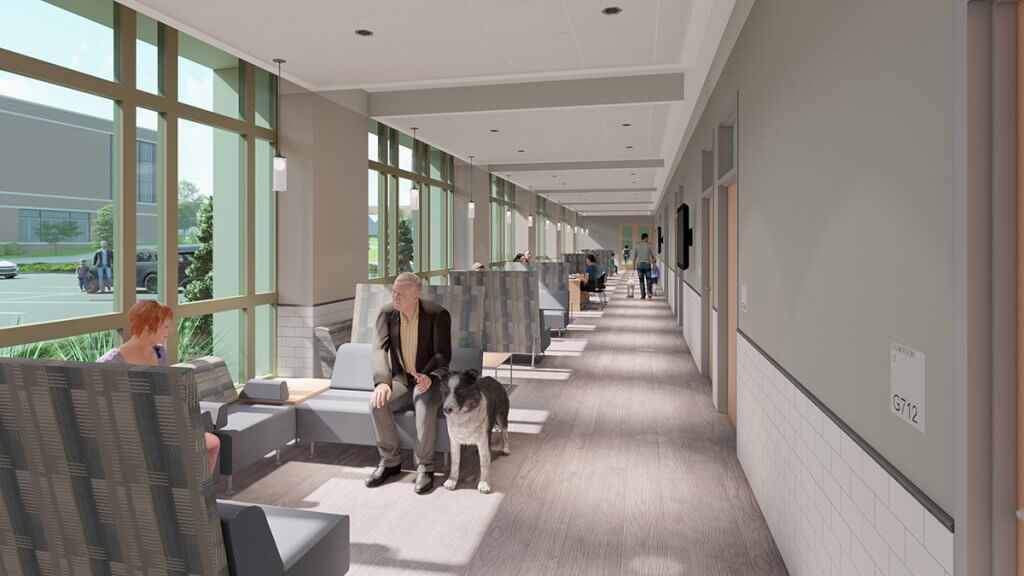 The entire construction site is collectively 13 acres and 165,000 gross square feet. Lead Construction Project Manager Cy Rangel shared that the construction of a small animal hospital is not much different than that of a hospital designed for human care. One key difference, however, is that in the Small Animal Hospital sound barriers will be added to help isolate sound between canine and feline patients. Both of these species will also have separate waiting rooms to aid in providing a better overall client and patient experience.
One of the most notable features of the new Small Animal Hospital is the new physical therapy ward, which will feature two unique aquatic therapy functions. The first will be a new in-ground pool, which will offer weightless flotation therapy. In addition, the hospital's Physical Therapy Service will continue to offer rehabilitation in the existing above-ground underwater treadmill.
In contrast to the construction of the Small Animal Hospital, the walls of the Equine and Farm Animal Hospitals have to be different structurally. These walls, built with concrete or masonry, tend to be much thicker due to the size and weight of the animal patients, and to withstand sudden quick movements. The weight and transportation of these animals also has a major impact on flooring materials selected. The hospital design and medical teams have been testing a myriad of flooring mock-ups in Lynn Hall. Research is currently underway to test the durability of different flooring types with different farm animals and equine in the current hospital. Additionally, four different surgery light mock-ups have been demonstrated by different vendors, allowing hospital staff to experience the pros and cons of each surgical lighting system before making a final selection. Both Equine and Farm Animal Hospitals will also feature a new steel monorail system designed to hoist and transport anesthetized animals in and out of surgery.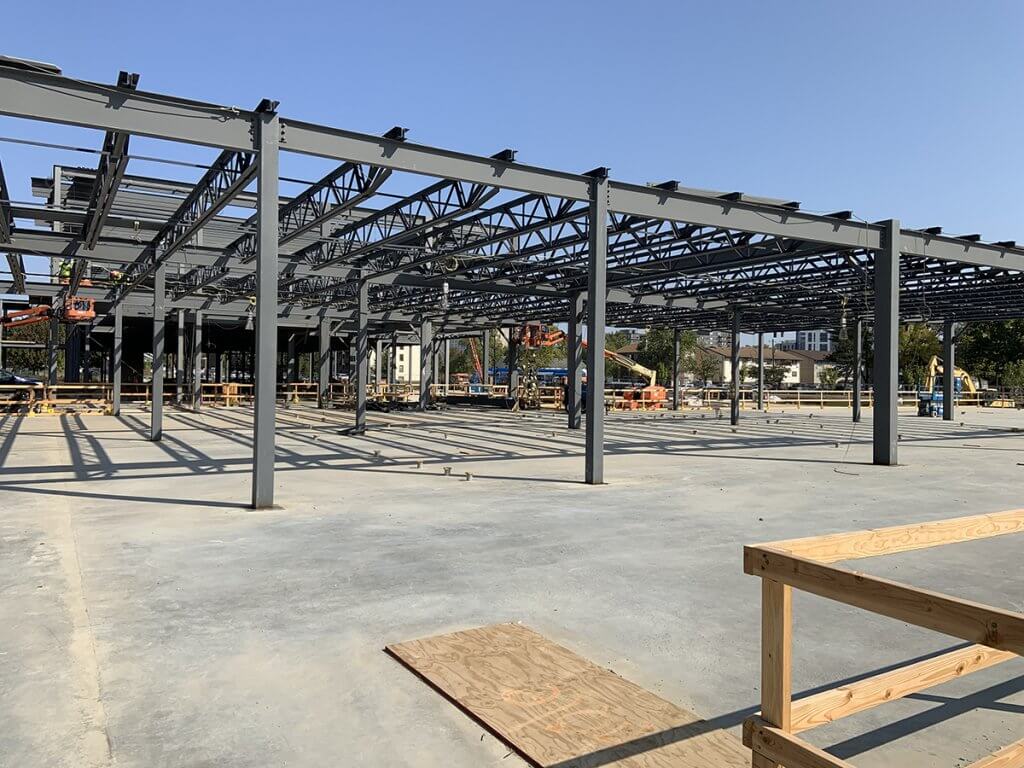 Construction crews continue to make progress on the concrete foundation for the Equine Hospital. Additionally, work on the Farm Animal Hospital has made notable progress with masonry work on the structure currently underway. The new Small Animal Hospital structure also continues to take shape with the steel structure and concrete floors added.
As of September 30, fundraising for the new hospital facilities reached 45% of its goal of $8.1 million. More information about the project, including additional renderings, donors stories and how you can get involved, is available at www.leaveaprint.vet.
Writer(s): Jonathan Martz, PVM Communications Intern | pvmnews@purdue.edu