AVMA Recognizes Contributions of Black Veterinarians During Black History Month
Friday, February 19, 2021
In recognition of Black History Month, Purdue Veterinary Medicine joins the American Veterinary Medical Association (AVMA) in featuring prominent Black veterinarians who have taken giant leaps in veterinary medicine, sharing the incredible contributions they have made over the years. As reported by the AVMA in an article published February 1, the following veterinarians played a vital role in improving animal and human health, while also increasing diversity and inclusion in the veterinary profession.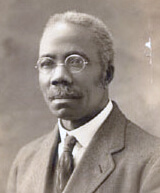 In the United States, the man believed to be the first Black veterinary school graduate to earn a Doctor of Veterinary Medicine degree was Dr. Augustus Lushington. Born in Trinidad in 1869, Dr. Lushington moved to New York in 1889 for agriculture and pre-medicine studies. He then earned his DVM degree at the University of Pennsylvania School of Veterinary Medicine in 1897. Afterward, he established a veterinary practice in Pennsylvania and two years later, began a teaching career at Bell Mead Industrial and Agricultural College in Rock Castle, Va., where he later opened another veterinary practice treating primarily farm animals.
In 1920, Dr. R. V. Cannon and Dr. J.G. Slade became the first Black members of the AVMA.
Dr. Frederick Douglass Patterson was born in the same neighborhood as abolitionist and orator Frederick Douglass. Dr. Patterson earned his DVM and master's degrees from Iowa State College in 1923 and by age 31 completed his PhD at Cornell University. He went on to serve as president of the Tuskegee Institute and oversaw the school's transformation to Tuskegee University. He became the founding dean of the Tuskegee School of Veterinary Medicine in 1944, the same year he founded the United Negro College Fund (UNCF).
Dr. Lloyd B. Mobiley served as an officer in the U.S. Army Veterinary Corps in World War II and also worked in the Federal Meat Inspection Service. After returning home, he was appointed as head of the Department of Anatomy and Surgery at the Tuskegee Institute, where he introduced the intramedullary pin along with other orthopedic surgical devices used to repair long bone fractures.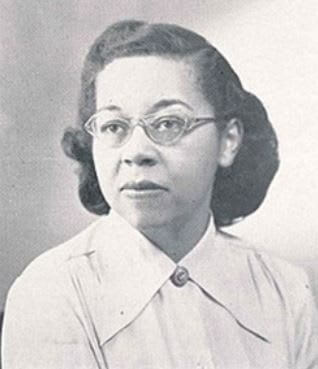 Dr. Alfreda Johnson Webb and Dr. Jane Hinton were the first Black women to earn DVM degrees in the United States. Dr. Johnson Webb graduated from the Tuskegee School of Veterinary Medicine in 1949 and also was the first Black female licensed to practice veterinary medicine in the U.S. She remained at Tuskegee teaching anatomy as an associate professor before becoming a biology professor at North Carolina Agricultural and Technical State University. She also was a member of the planning committee that founded North Carolina State University's School of Veterinary Medicine. In addition, she served as a legislator becoming the first Black woman in the North Carolina General Assembly.
Dr. Hinton earned her DVM degree at the University of Pennsylvania in 1949, the same year as Dr. Johnson Webb. Prior to attending veterinary school, Dr. Hinton worked in a Harvard laboratory where she co-developed what is now one of the standard methods to test bacterial resistance in antibiotics. After graduating with her Doctor of Veterinary Medicine degree, Dr. Hinton worked as a small animal veterinarian in Canton, Mass., and later joined the U.S. Department of Agriculture as a government inspector on a team tasked with researching and responding to disease outbreaks in livestock.
Dr. Walter Bowie earned his DVM degree in 1947 at Kansas State University and his master's and PhD degrees at Cornell University. He then completed post-doctoral studies at the University of Michigan. Dr. Bowie created the Cardiovascular Research Center at the Tuskegee University College of Veterinary Medicine in 1964. The center received funding from the National Institutes of Health and NASA. That same year, Dr. Bowie was elected president of the American Association of Veterinary Physiologists and Pharmacologists. He later became dean of Tuskegee's College of Veterinary Medicine and was instrumental in establishing the NIH National Center on Minority Health and Health Disparities.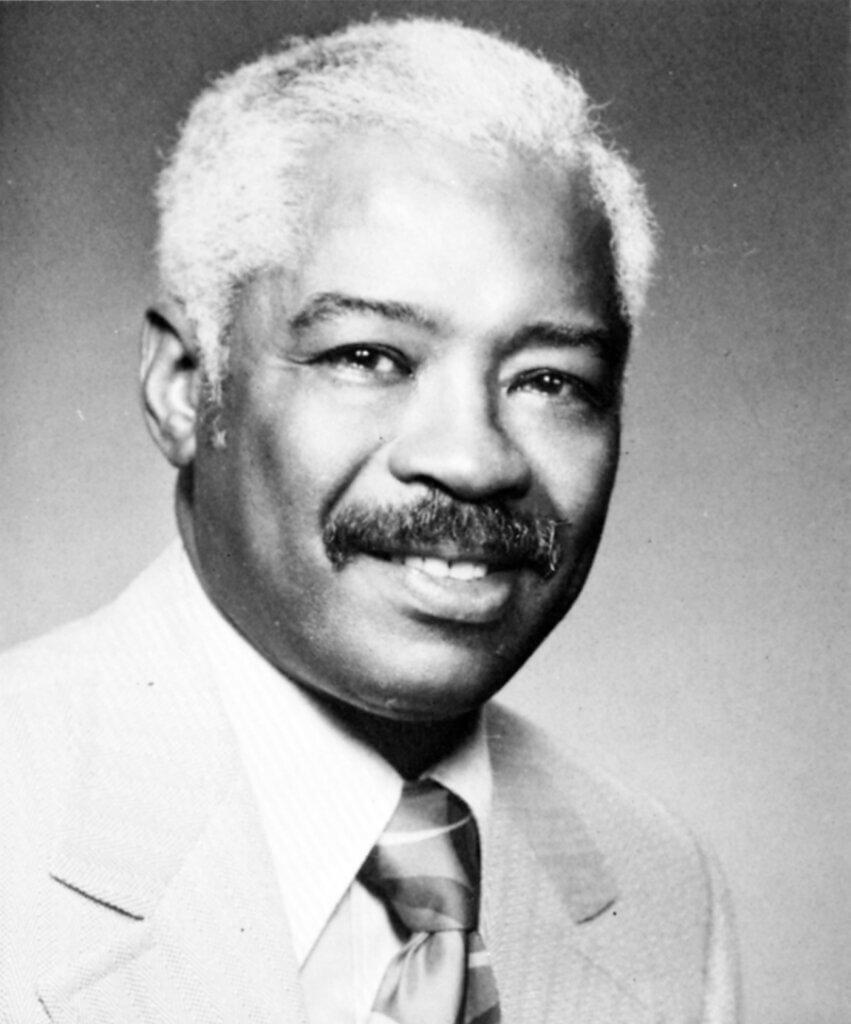 Dr. Iverson Bell served in World War II before earning his DVM degree at Michigan State University's College of Veterinary Medicine in 1949. Following graduation, he taught at the Veterinary School at the Tuskegee Institute before serving for 30 years as a veterinarian and civic leader in the city of Terre Haute, Ind. Dr. Bell also was the first Black individual to serve as vice president of the AVMA.
An influential figure who worked collaboratively with Purdue to address matters of diversity in the veterinary medical profession, Dr. Bell was highly regarded for his tireless efforts to promote equal opportunity for all and to increase diversity in the veterinary profession. His legacy is honored through both the national Iverson Bell Symposium hosted by the Association of American Veterinary Medical Colleges, and the Iverson Bell Midwest Regional Diversity Summit, a biennial event hosted by Midwestern veterinary colleges.
Click here to view the complete AVMA article entitled, "AVMA celebrates Black History Month by Highlighting Black pioneers in veterinary medicine."
Writer(s): American Veterinary Medical Association
Source: American Veterinary Medical Association