April Conference at Purdue University Targets Antimicrobial Resistance
Friday, February 17, 2023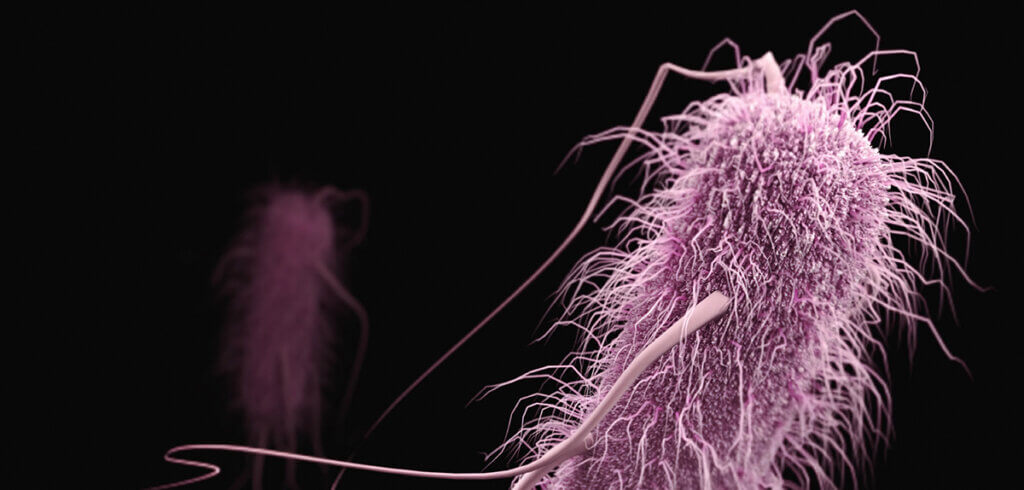 Antimicrobial resistance (AMR) is a significant public health threat globally, and multi-drug resistant infections are predicted to only worsen over time (United Nations Foundation, 2021). Purdue University is taking a multidisciplinary approach to address this critical topic through a free conference to be held on the West Lafayette campus in April, with involvement by multiple Purdue colleges.
In 2019, the US Centers for Disease Control and Prevention (CDC) reported that more than 2.8 million cases of antibiotic-resistant infections occur annually in the US, resulting in 35,000 deaths (CDC, 2019). Increased incidence of hypervirulent and multidrug resistant (MDR) bacterial pathogens has been attributed to the use, overuse, and misuse of antibiotics (FAO, 2016). However, AMR is a complex problem at the intersection of human, animal and environmental health ("One Health") that can only be addressed through a multidisciplinary approach.
The upcoming Purdue University conference, scheduled for April 6 and 7 at the Stewart Center, is being organized by cross-disciplinary steering and advisory committees consisting of representatives from the colleges of Veterinary Medicine, Pharmacy, Science, Agriculture, and Engineering, and the departments of Comparative Pathobiology, Veterinary Clinical Sciences, Industrial and Physical Pharmacy, Agricultural and Biological Engineering, Animal Sciences, Food Science, and Biological Sciences. The program will feature three segments, each covering an area related to AMR: Determinants, Dynamics, and Deterrence of Drug Resistance.
Each program segment will have a keynote speaker chosen based on their expertise in the specific area. After each keynote, three additional speakers from the Purdue faculty will present their research. Their talks then will lead into roundtable discussions during which participants will have the opportunity to deliberate about the information shared and its implications.
The conference also includes a poster competition with prizes being offered in three categories: Undergraduate Students, Graduate Students, and Professional Degree Students.  A poster Submission Intent Form must be submitted by February 28, 2023 to be entered in the competition.  Posters also are welcome from those not in one of the aforementioned categories.
"Purdue University is well-positioned to lead global efforts to combat antimicrobial resistance," said Dr. Kenitra Hendrix, director of the Animal Disease Diagnostic Laboratory at the College of Veterinary Medicine and clinical associate professor of veterinary diagnostic microbiology, who is leading the interdisciplinary planning committee for the conference. "With excellence in animal agriculture, animal disease diagnostics, engineering, veterinary medicine and public health, processing and post-harvest food safety, and pharmacy and drug discovery, global AMR reduction could be Purdue's next giant leap. The first step in this direction is creation of AMR-focused collaborations, which is a goal of this inaugural conference."
The conference will kick-off with Dr. Gerry Wright, Distinguished University Professor in the Department of Biochemistry and Biomedical Sciences at McMaster University in Ontario, Canada. He will share his work related to determinants, or mechanisms, of AMR. Dr. Wright serves as executive director of Canada's Global Nexus for Pandemics and Biological Threats and is a member of the Michael G. DeGroote Institute for Infectious Disease Research. His talk will be followed by presentations from faculty in Medicinal Chemistry and Molecular Pharmacology, Biochemistry, and Agricultural and Biological Engineering.
In the next session, the dynamics of AMR will be addressed by Dr. Lance Price, a professor at George Washington University's Milken Institute of Public Health in Washington D.C. Dr. Price works at the interface between science and policy to address the growing crisis of antibiotic resistance. His presentation will be followed by talks featuring faculty in Comparative Pathobiology and Animal Sciences.
The final session, dealing with deterrence of drug resistance, will be led by Dr. Jennifer Granick, associate professor of internal medicine in the Department of Veterinary Clinical Sciences at the University of Minnesota and a member of the university's Antimicrobial Resistance and Stewardship Initiative Team. Her talk on control and mitigation of AMR will be followed by presentations from faculty in Chemistry, Industrial and Physical Pharmacy and the Weldon School of Biomedical Engineering, and Comparative Pathobiology.
To learn more about the free conference and for access to links to sign-up for the poster contest as well as to register for the conference, click here. Or, click here to go directly to the conference registration page.
Writer(s): Kevin Doerr | pvmnews@purdue.edu