Anthrax may be the next tool in the fight against bladder cancer
Wednesday, November 13, 2019
Anthrax may soon help more people win the fight against bladder cancer, which the U.S. Centers for Disease Control and Prevention says strikes about 72,000 Americans each year and kills about 16,000, and is one of the most expensive cancers to treat.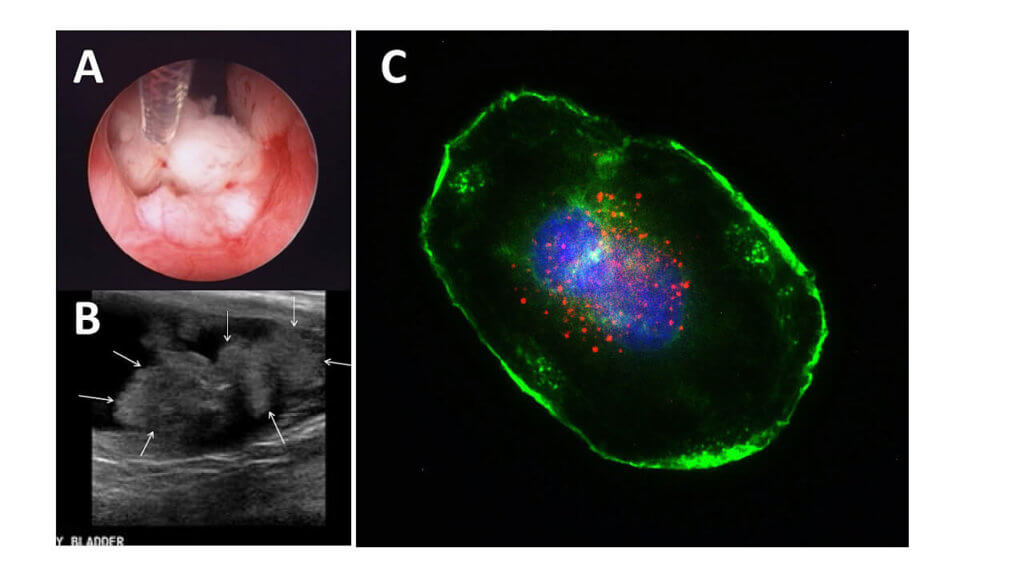 The current treatments for bladder cancer are invasive for patients – who often must sit for hours at a time with a bladder full of an agent designed to kill cancer cells and tumors. Bladder cancer also is one of the most recurring for people diagnosed with the disease.
Now, researchers at Purdue University have come up with a way to combine the anthrax toxin with a growth factor to kill bladder cancer cells and tumors. The research is published in the Oct. 4 edition of the International Journal of Cancer.
R. Claudio Aguilar and his group worked with the Purdue teams led by Timothy Ratliff, a distinguished professor of comparative pathobiology and the Robert Wallace Miller Director of Purdue University Center for Cancer Research; and Deborah Knapp, the Dolores L. McCall Professor of Comparative Oncology and director of the Purdue Comparative Oncology Program, to test their solution in dogs with bladder cancer who had run out of other treatment options. They found this new agent decreased the tumor size without causing any other side effects in the animals.
Read the full story at Anthrax may be the next tool in the fight against bladder cancer
Writer(s): Purdue Veterinary Medicine News | pvmnews@purdue.edu