Annual IAHF/PVM Golf Outing Generates More than $6K in Support of PVM Students and Programs
Friday, October 18, 2019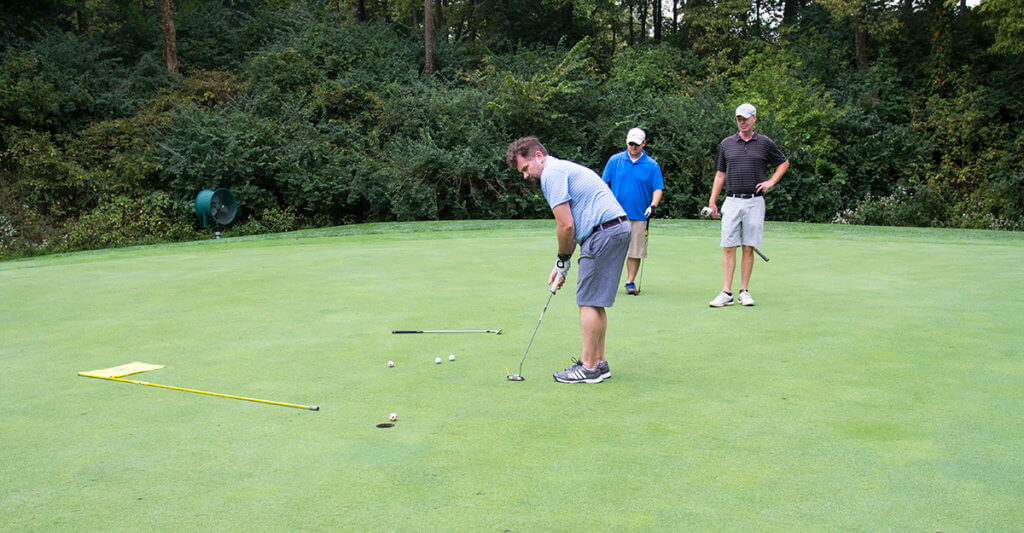 The final figure has been tallied for proceeds from the 2019 Indiana Animal Health Foundation (IAHF) / Purdue Veterinary Medicine Golf Outing that raised funds for PVM student scholarships and activities.  Held at Coyote Crossing in West Lafayette Tuesday, September 17, the outing marked the beginning of the 2019 Purdue Veterinary Conference.
The event attracted nearly 50 golf enthusiasts for an afternoon of friendly competition to raise money for the IAHF. Indiana Veterinary Medical Association Executive Director Lisa Perius said the golf outing netted $6,300. Dr. Jim Weisman, PVM assistant dean for academic affairs, said those funds in turn are directed toward their sponsorship of Boiler Vet Camp scholarships as well as providing some veterinary student scholarships.
Event participants included veterinary professionals and corporate representatives who came together for a day of golfing in the form of a modified Florida Scramble tournament. The success of the outing was due in part to the support of a variety of event sponsors. Companies, individuals, and veterinary practices sponsored nearly all of the 18 holes for the tournament.
Writer(s): Kevin Doerr | pvmnews@purdue.edu