AASV Honors Purdue Veterinary Medicine Alumna and Students with Awards and Scholarships
Friday, March 10, 2023
The American Association of Swine Veterinarians (AASV) has announced the recipients of scholarships and awards given during the association's recent annual meeting, and several of the honorees have ties to Purdue Veterinary Medicine. The 54th AASV Annual Meeting was held March 4-7 in the Denver, Colorado area.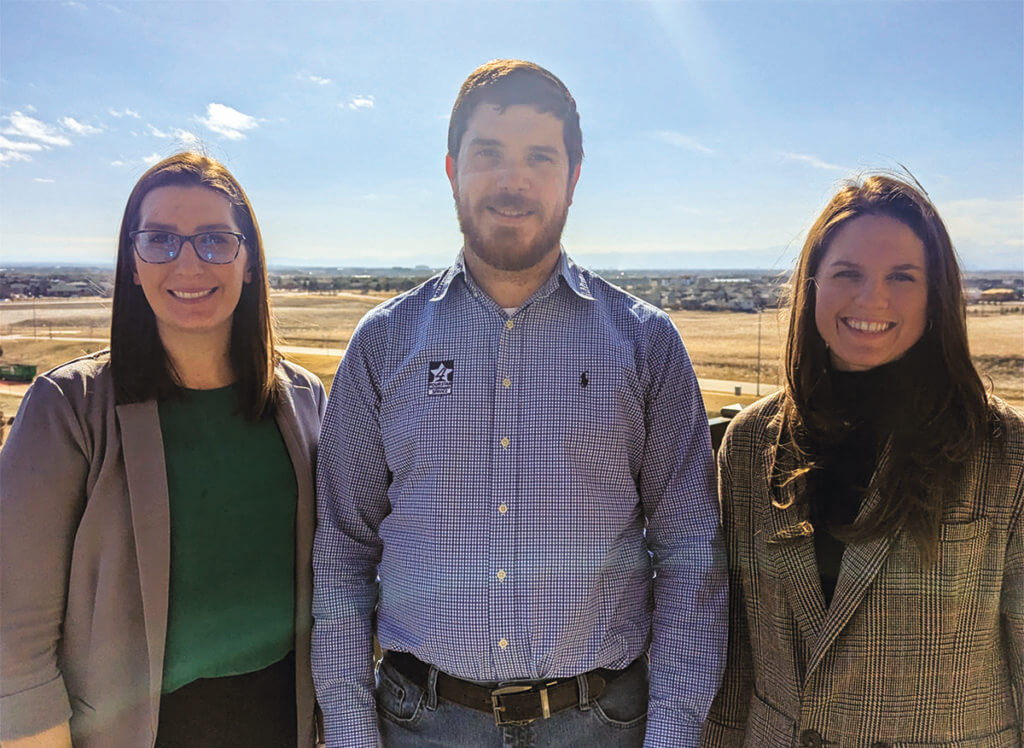 Three $5000 scholarships were awarded to early-career swine practitioners, including Dr. Katie Beckman (PU DVM 2019). The scholarships are supported through the Dr. Conrad and Judy Schmidt Family Student Debt Relief Endowment for the purpose of relieving the student debt of recent veterinary graduates engaged in swine practice who still have a significant debt burden. Qualified applicants must have been engaged in private practice with at least 50% of their time devoted to swine, providing on-farm service directly to independent pork producers.
All three recipients have been continuous members of the AASV since joining as students. As students, each attended the annual meeting during their veterinary education. Dr. Beckman is a swine veterinarian at AMVC Management Services in Audubon, Iowa. She provides veterinary services to sow farms and wean-to-finish sites in Iowa, and teaches Swine Medicine Education Center students through AMVC. Dr. Beckman enjoys spending time on farms and building strong relationships with dedicated and passionate growers eager to improve herd health. She cites mentorship from AASV colleagues as an essential building block to a strong foundation as a swine veterinarian, and she hopes to support new graduates in the future.
The scholarship was initiated with a generous $110,000 contribution to the foundation by the Conrad Schmidt and Family Endowment. Dr. Schmidt, a charter member of AASV, explained, "Together, Judy and I noticed that many new DVM graduates interested in swine medicine begin their professional life with heavy educational debt obligations. As a long-time AASV member and animal industry supporter, it was our desire to help AASV members who have dedicated their professional skills to swine herd health and production. We hope that this endowment will grow over time to assist in reducing the educational debt load of AASV members as they begin their professional journeys."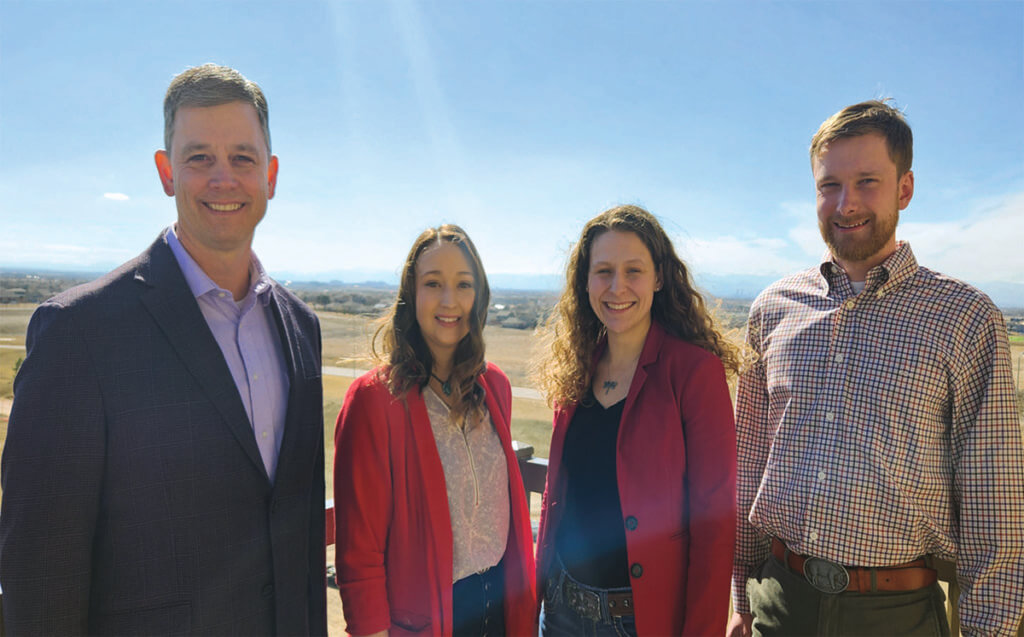 Also at the AASV Annual Meeting, the AASV Foundation announced Student Seminar awards and scholarships. A total of $25,000 in scholarships funded by the Zoetis Foundation and Elanco Animal Health was awarded to 15 veterinary students. Purdue veterinary student Kendall Sattler, of the DVM Class of 2026, was one of three student presenters who received $500 scholarships supported by Elanco Animal Health. A total of 35 veterinary students from 14 universities submitted abstracts for consideration by a panel of volunteer judges. From those submissions, 15 students were selected to present during the annual meeting. The Zoetis Foundation provided $750 to each student selected to participate to offset the costs of presenting.
The AASV also gave 15 veterinary students the opportunity to compete for awards in the Veterinary Student Poster Competition. United Animal Health sponsored that competition, offering awards totaling $4000. Based on scores received in the original judging of abstracts submitted for the AASV Student Seminar, the top 15 abstracts not selected for oral presentation at the annual meeting were eligible to compete in the poster competition. A panel of three AASV practitioners and volunteers interviewed the students in the competition and scored their posters to determine the scholarship awards. The award recipients, who were announced during the AASV luncheon on March 6, included Purdue student Paul McDonald, of the DVM Class of 2025, who received one of three $300 scholarships. In addition to the poster competition awards, each student poster presenter received $250 from the Zoetis Foundation to offset the costs of poster production and presentation.
Writer(s): Kevin Doerr
Source: Abbey Canon, American Association of Swine Veterinarians