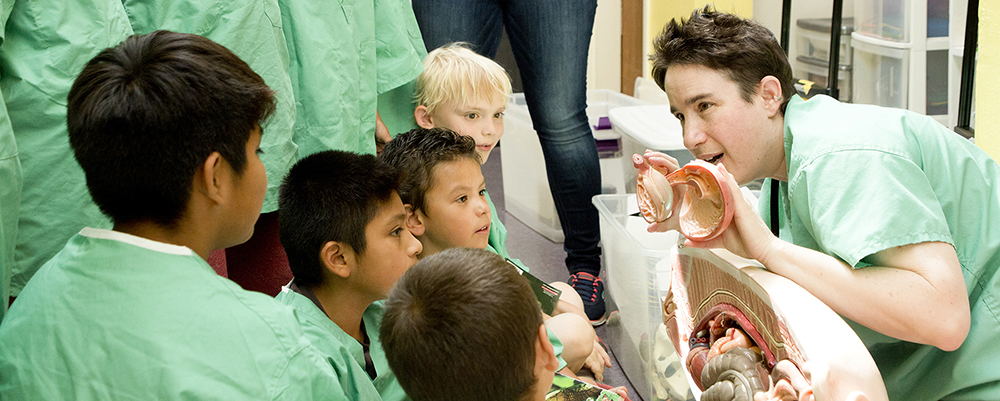 About Our Mission
We provide fun and interactive science and math experiences to kids in grades K-4 who are educationally disadvantaged due to socioeconomic status, race, or ethnicity, with the long-term goal of diversifying the veterinarian-scientist workforce.
Veterinarians, veterinary technologists, veterinary medical students, and veterinary technology students help kids learn about the breadth of careers in the veterinary profession and how we can prevent and treat health conditions such as diabetes, cancer, and asthma that impact both people and their animals. Role models receive the curriculum and instructions for delivery after they have been trained to present the curriculum in a culturally responsive manner to children.
This program is supported by the Science Education Partnership Award (SEPA) program of the National Institute of General Medical Sciences (NIGMS) of the National Institutes of Health (NIH). The Purdue University College of Veterinary Medicine, the Evaluation and Learning Research Center, The Kingston Bay Group, Hanna Community Center, and elementary school teachers have teamed up to develop this afterschool program. Nationwide distribution of This is How We "Role" programs through U.S. colleges/schools of veterinary medicine began in 2017 through a grants program.
Read More