Wet and Wild! Second MOAAR Symposium Draws Crowd of 100
Friday, November 15, 2019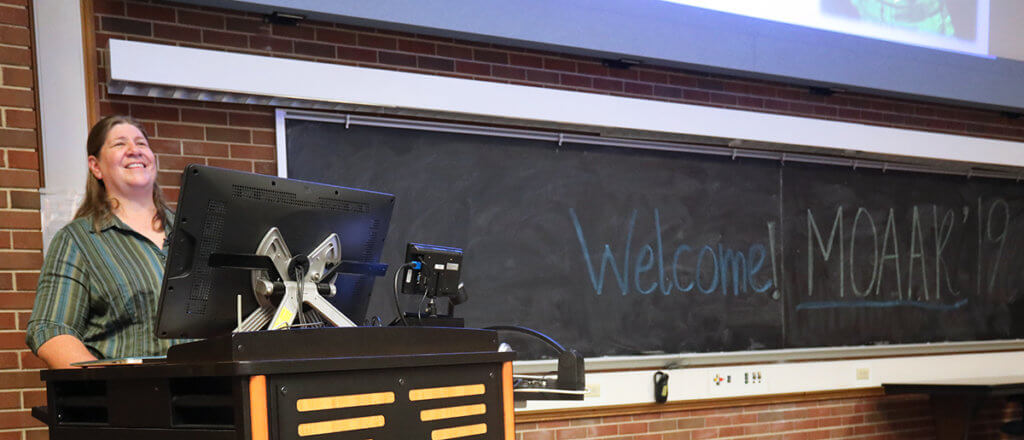 With a focus on the skillsets needed to treat aquatic, amphibian, and reptilian patients, the 2nd biennial Medicine of Aquatics, Amphibians, and Reptiles (MOAAR) Symposium at Lynn Hall was a success, attracting an audience of nearly 100. Purdue Veterinary Medicine's Exotic Animal Medicine Club hosted the event on Saturday and Sunday, November 9 and 10. Roughly half of the attendees were veterinary medicine and veterinary nursing students from Ball State, IUPUI, Kansas State, Michigan State, Mississippi State, Ohio State, University of Pennsylvania, University of Illinois, University of Minnesota, University of St. Francis, and University of Wisconsin. They were joined by many Purdue Veterinary Medicine students, who also took advantage of the opportunity to learn more about exotic animal medicine.
The keynote speaker, Dr. Cara Field of The Marine Mammal Center, opened the symposium Saturday morning with an engaging lecture about her experiences in medicine and rehabilitation of aquatic animals. Additional speakers included Dr. Angela Lennox, Dr. Roberta Wallace, Dr. Frank Paladino, Dr. Carrie Ullmer, Dr. John Griffioen, Dr. Julia Becker, Dr. Jennifer Langan, Dr. Jennifer Strasser, Dr. Joseph Scimeca, Dr. Lori Corriveau, Dr. Steve Thompson, Joe Richichi, and Abigail Rosenblum.
Participants had the ability to select from a wide variety of lecture topics in two concurrent tracks ̶ one on amphibians/reptiles and one on aquatic animals. A sampling of lecture topics included penguin medicine, reptile pharmacology, cetacean medicine, and common diseases in cephalopods. The symposium also offered wet labs for participants on emergency and critical care in reptiles, diagnostic techniques in fish, reptile hematology, and dogfish and ray anatomy. A lecture and tour of the Hellbender research facility at Purdue was also available to attendees.
Members from the Hoosier Herpetological Society brought a variety of reptiles for attendees to see. Participants had the opportunity to learn about and interact with the different reptiles on display, which ranged from snakes and lizards to a tortoise and even a caiman! Symposium sponsors included SAVMA (AVMA All for Students grant), the Purdue Veterinary Alumni Association, Lafeber Company, Mazuri Exotic Animal Nutrition, Pangea Reptile, and Purdue Graduate Student Government.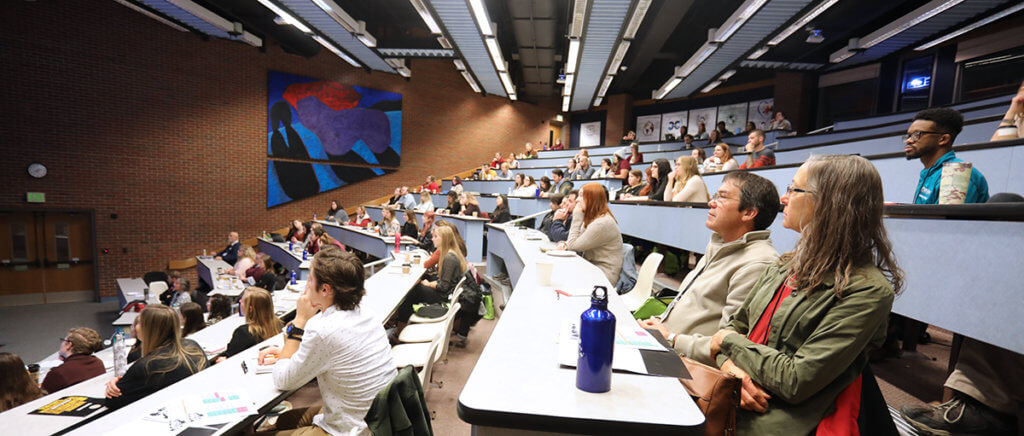 Writer(s): Maya Sanaba, PVM Communications Intern | pvmnews@purdue.edu