VTH Staff Member Featured in Purdue Today
Friday, August 31, 2018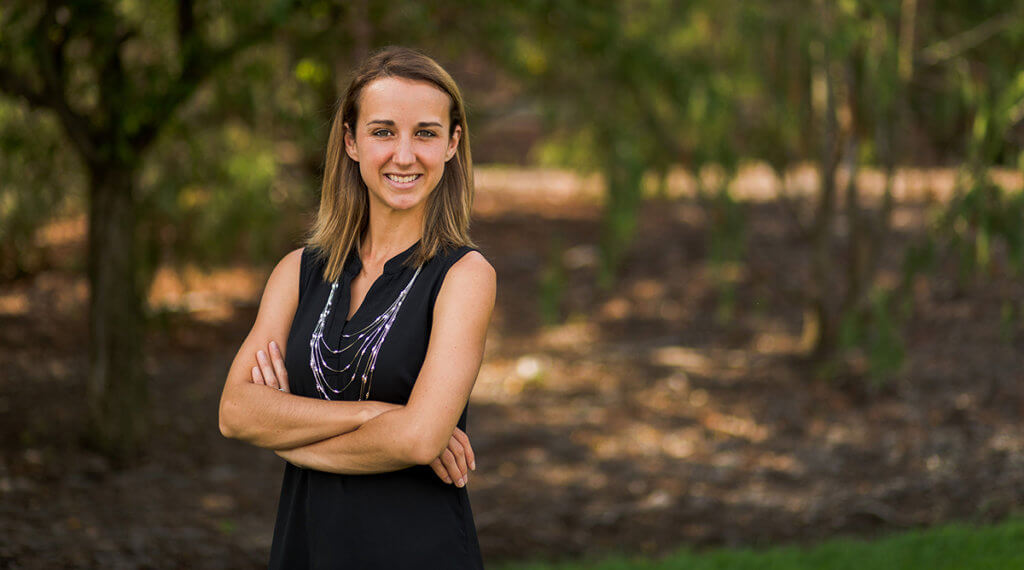 Brittany Vale wears many hats. One of them is operating as health information administrator in the Purdue University Veterinary Teaching Hospital, but as of June 1, she also dons a new hat as the 2018-2019 chair of the Purdue University Administrative and Professional Staff Advisory Committee (APSAC).
APSAC was established in 1988 to build a formal communication link between administrative and professional (A/P) staff and the central administration, advocates for A/P staff interests across the university, and helps keep A/P staff aware of policies and administrative changes that affect their pay, benefits, and daily work.
Brittany's tenure for the year ahead is dedicated to communication planning around the university-wide Human Capital Management Program and educating the campus community about the APSAC role, including the annual resource fair, professional development opportunities, benefits guidance, and more.
Brittany was featured in the Thursday, August 23, issue of the Purdue Today with a Q&A about her role as APSAC chair. Click here to read the full article.
Writer(s): Lauren Bruce | pvmnews@purdue.edu