Veterinary Teaching Hospital Welcomes Social Worker for Client Support Services
Friday, May 31, 2019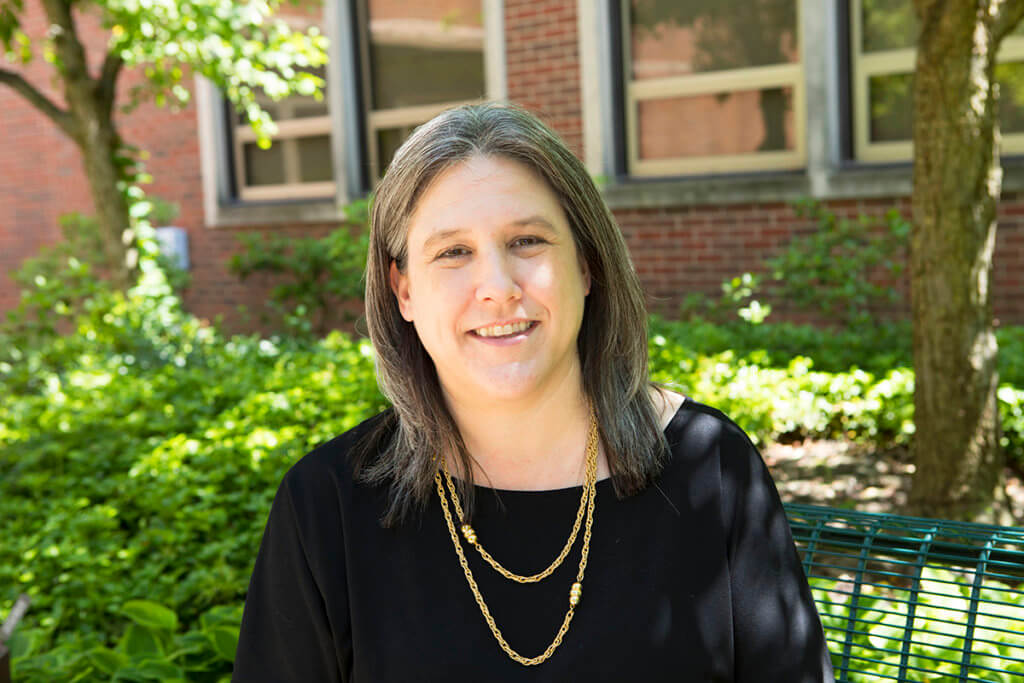 Jennifer Dehn, LMSW, has joined the Purdue Veterinary Medicine family as the new social worker for the Veterinary Teaching Hospital. Jennifer started in her new position on May 1.
Jennifer has a long history of working with both animals and families in medical environments. Her experience includes providing counseling for dialysis patients, hospice patients, and home health, as well as serving in the Leadership Education in Neurodevelopmental Disabilities (LEND) Program for Riley Hospital for Children. She also developed programming and support services for returning service members, veterans, and their families to assist them in adjusting to civilian life. Jennifer looks forward to working with Veterinary Teaching Hospital clients and bringing more client support services to the hospital, including counseling services and referrals for clients who need assistance as they cope with the illness and loss of their companion animals.
A Purdue alumna who earned her first bachelor's degree in wildlife science and a second bachelor's degree in retail management, Jennifer went on to earn her Master of Social Work degree at Indiana University. She and her family live in the Frankfort area, along with their dog, three cats, and backyard chickens.
Writer(s): Lauren Bruce | pvmnews@purdue.edu