Veterinary Nursing Symposium Hosts Record Crowd
Friday, March 29, 2019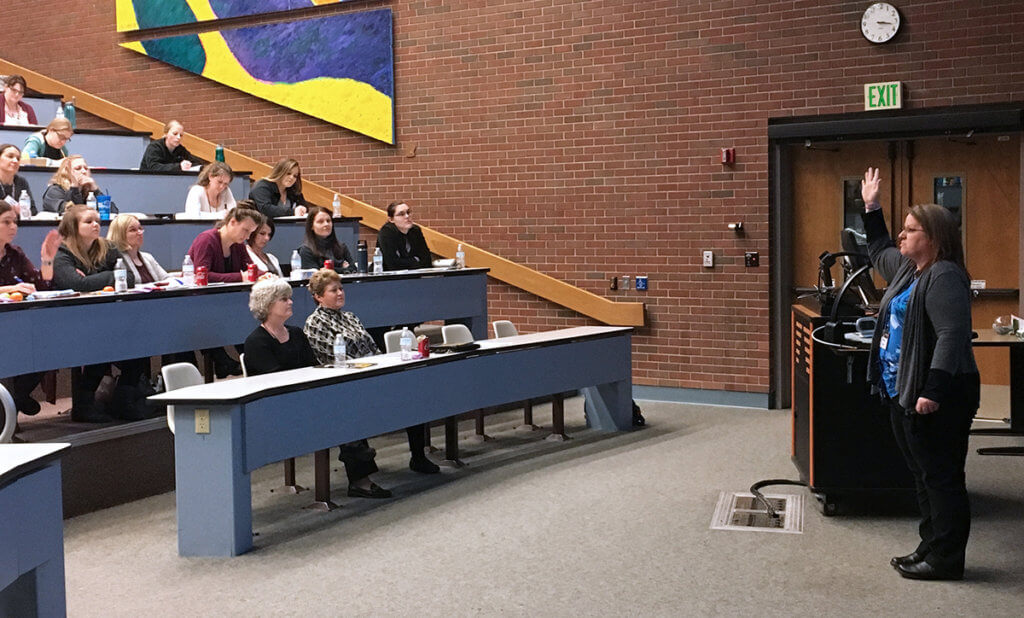 The fifth annual Veterinary Nursing Symposium held at the Purdue University College of Veterinary Medicine last weekend attracted over 165 attendees, who came from as far away as Illinois, Indiana, Iowa, Kentucky, Louisiana, Michigan, Montana, New Mexico, Ohio, and Wisconsin. The one-day program on Sunday, March 24, covered a broad range of topics that were appealing to veterinary nurses working with both large and small animals.
The annual symposium is designed to provide veterinary assistants, veterinary nursing students, and veterinary nurses with practical information they can use in clinical practice. Participants were eligible for up to 7.5 hours of continuing education (CE) units.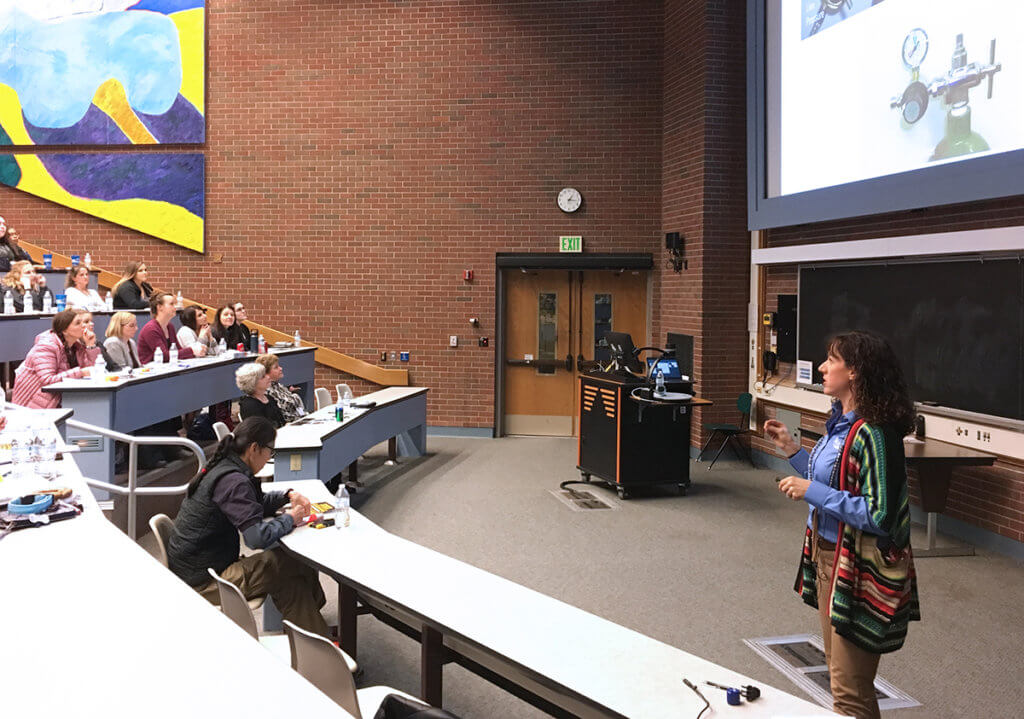 After a welcome and opening remarks by Dr. Bianca Zenor, Purdue Veterinary Nursing Program director, the program gave participants the chance to choose between large and small animal tracks.  Symposium speakers featured Purdue Veterinary Medicine faculty and staff, as well as veterinary nurses from outside practices.  Small animal presentations included hospice, dentistry, emergency and critical care, anesthesiology, and cardiology.  Large animal sessions covered theriogenology, anesthesiology, equine asthma, and internal medicine topics.  Purdue Veterinary Medicine alumna Alicea Howell, RVT, VTS (Behavior), KPA CTP, presented the keynote lecture for symposium attendees entitled, "Fear Free Handling – Veterinary Care for Every Patient."  An afternoon communications workshop was also offered as an optional session for symposium attendees. 
In addition, the event gave participants the opportunity to develop their professional networks while interacting with one another and the vendors attending the symposium. Special thanks go to symposium sponsors Vetamac, Elanco and Hill's.
Writer(s): Andrea Brown | pvmnews@purdue.edu