Vaccine Expert to Address Vaccine Acceptance During PVM's Coppoc One Health Lecture
Friday, October 15, 2021
"Vaccine Acceptance in 2021: What We've Learned and What We Need to Do" is the title of the upcoming Coppoc One Health Lecture, which will be hosted virtually by the Purdue University College of Veterinary Medicine November 4. The presentation will be given by Dr. Noni E. MacDonald, professor of pediatrics at Dalhousie University and the IWK Health Centre in Halifax, Canada, and a former Dean of Medicine there.
The virtual lecture will be held on the Zoom platform beginning at 3:30 p.m. The talk is free and open to the public.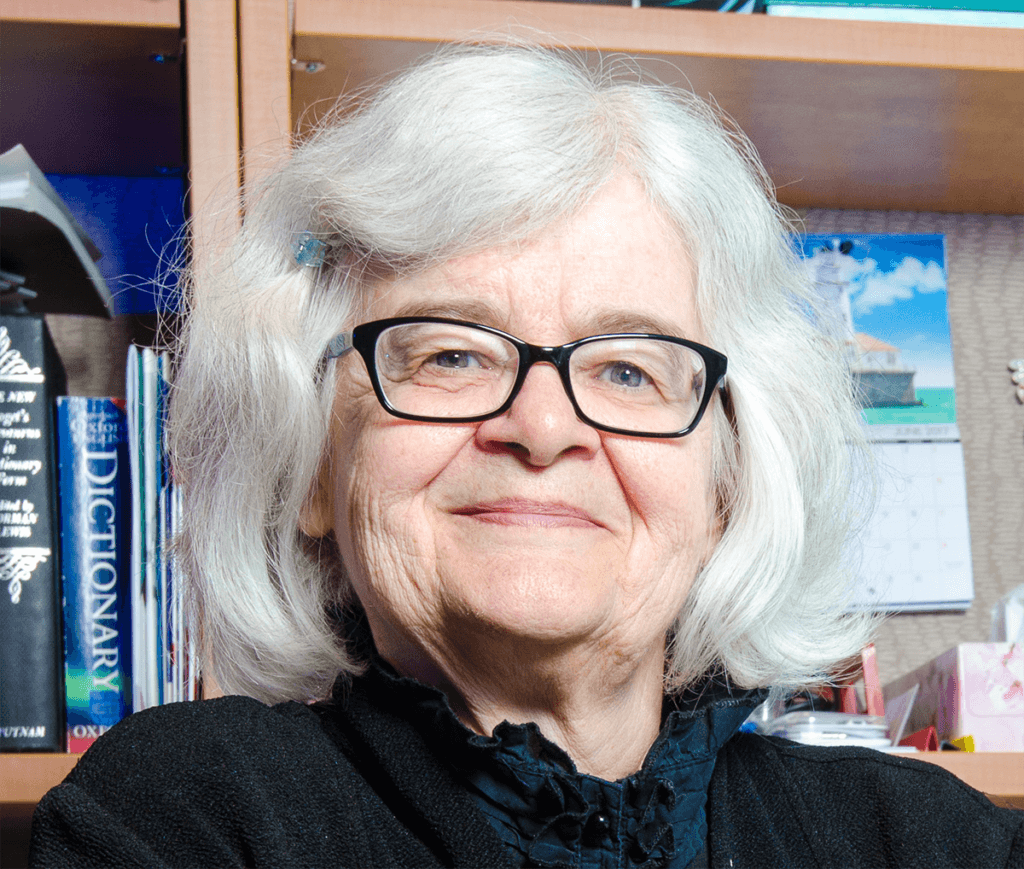 Dr. MacDonald is a pediatrician, infectious disease specialist, vaccinologist, and passionate global health advocate. During her presentation on vaccine acceptance, she will define vaccine hesitancy and identify the factors that contribute to hesitancy or acceptance in different contexts with different vaccines. She also will outline evidence-informed strategies for improving vaccine acceptance at the program and patient levels and describe equity issues involved in routine and COVID-19 vaccine access.
Dr. MacDonald currently has two major areas of interest and both involve global health. The first area of focus is vaccines, including vaccine safety, hesitancy, demand, pain mitigation, education, and policy, especially through her work with the World Health Organization (WHO). She has served as a member of the Strategic Advisory Group of Experts on immunization (SAGE) for the WHO since 2017. Her second focus area is MicroResearch, which involves building capacity for community-focused research in developing countries.
Dr. MacDonald has published over 450 papers and has been long recognized in Canada and internationally as an advocate for the health of children and young people and as a leader in pediatric infectious disease and global health. She is an elected Fellow of the Canadian Academy of Health Sciences and of the Royal Society of Canada. She also is an Officer of the Order of Canada and a recipient of the Order of Nova Scotia.
The Coppoc One Health Lecture Series was established in 2014 to provide an annual campus-wide lectureship that focuses on the symbiotic relationship between veterinary and human medicine and its world-wide impact. The lecture is named in honor of Dr. Gordon Coppoc, Purdue professor emeritus of veterinary pharmacology, and his wife, Harriet. Dr. Coppoc is the former head of Purdue Veterinary Medicine's Department of Basic Medical Sciences. He also served as director of the Indiana University School of Medicine-Lafayette and associate dean of the Indiana University School of Medicine before retiring in 2014.
Click here to join the Zoom meeting.  Click here for more information about the Coppoc One Health Lecture Series.
Writer(s): Kevin Doerr | pvmnews@purdue.edu