Students Recognized for Completing Diversity and Inclusion Certificate Program
Friday, October 2, 2020
Congratulations are in order for six second-year DVM students who were recognized upon completion of the requirements for the Certificate for Diversity and Inclusion in Veterinary Medicine. Purdue Veterinary Medicine Dean Willie Reed presented the certificates on September 11 in Dr. Latonia Craig's Critical Conversations class. The Dean expressed his appreciation for the students' hard work in completing the program. The certificate program is open to faculty, staff, students, and practicing veterinary professionals.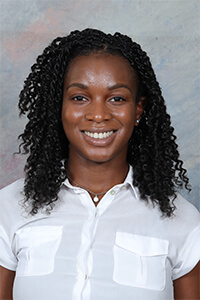 The recipients honored in the DVM Class of 2023 are:
Zenobya Clarke
Gabrielle Miller
Mariana Portela Barragan
Oscar Ramirez
Jessica Scelba
Erin Will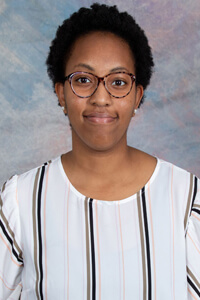 The college also is pleased to recognize seven first-year veterinary students who completed the certificate program prior to joining the DVM Class of 2024:
Victoria Johnson
Keishla Marrero Acosta
Mary Myers
Milton Ortiz-Rivera
Kristin Oxford
Lizney Rudds
Bryttani Watson
The certificate program, which is presented through Purdue University's Center of Excellence for Diversity and Inclusion in Veterinary Medicine, is designed for people with demanding schedules and combines distance learning, life experiences, and written reflections. Visit the Human-Centered Veterinary Medicine website for a program overview at vet.purdue.edu/humancenteredvetmed. The certificate is available to all PVM faculty, staff and students free of charge. For questions or help signing up, contact hcvm@purdue.edu.
Writer(s): Adrianne Fisch | pvmnews@purdue.edu