Starting the Year Out Right for Yourself and Your Pets
Friday, January 29, 2021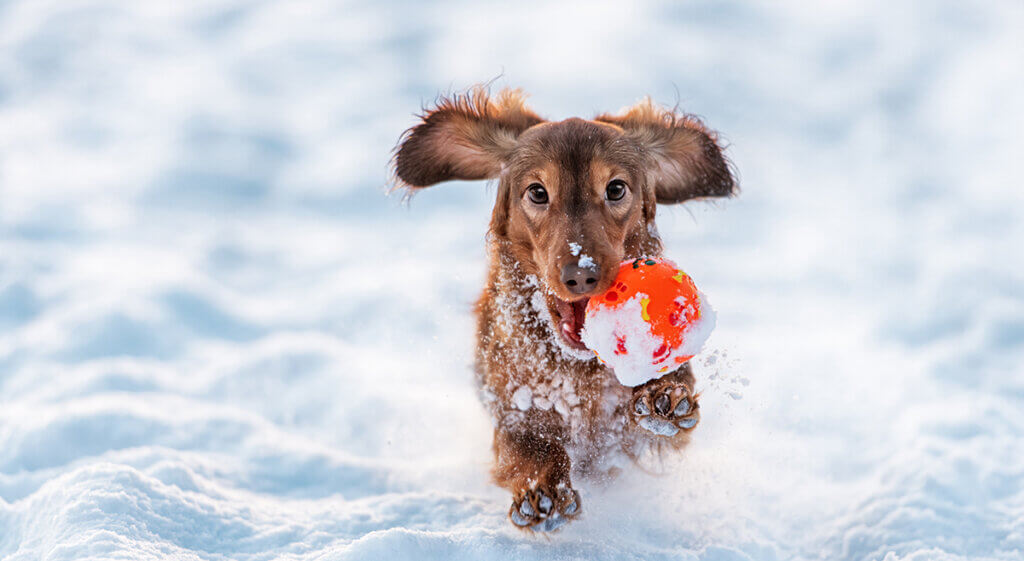 The holidays may be over, but keeping your four-legged friends safe during the colder months of the year remains of vital importance, especially since the world is still in the midst of the COVID-19 pandemic.
According to Dr. Lorraine Corriveau, wellness clinician in the Purdue University Veterinary Hospital's Small Animal Primary Care Service , there is still no major evidence suggesting animals play an active role in spreading SARS-CoV-2, the virus spawning COVID-19, to people. However, Dr. Corriveau explains that individuals who test positive for COVID-19 should still take as many precautions as possible with pets.
"While a person with COVID-19 is symptomatic, they should maintain separation from household animals as they would with other household members, and avoid direct contact with pets, including petting, snuggling, being kissed or licked, sleeping in the same location, and sharing food or bedding," Dr. Corriveau said.
Dr. Corriveau also suggests these additional tips for keeping household pets safe during the winter months.
Keep an eye on the thermometer
Veterinary experts agree outdoor pets should be kept indoors if the temperature is below 20 degrees Fahrenheit.
In addition, puppies, kittens, and short-haired pets should remain inside when the temperature is below 40 degrees.
For long-haired pets, proper grooming is mandatory to help them maintain a layer of warming air within their coat.
Provide proper housing
If a pet must be outdoors, be sure to provide a proper shelter for them. A good "house" will have three enclosed sides, be elevated from the ground, and have a sustainable amount of straw or hay as bedding.
For the pet house, bigger is not always better. A house suited to their size will warm up more quickly than something that is too big.
Check water supply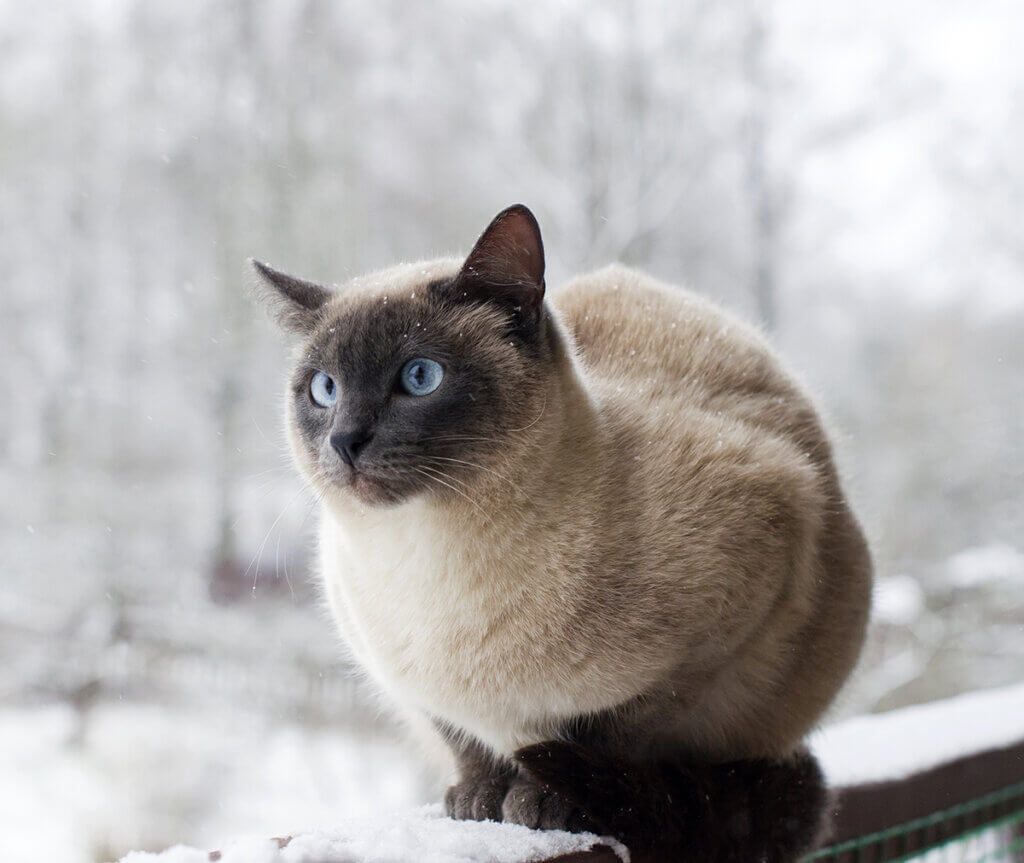 Make sure your pet's water is fresh and not frozen. Heated water bowls replenished quickly are paramount.
Vehicle Safety
Antifreeze is a sweet and tempting, but poisonous substance to pets. If antifreeze is spilled, dilute the area with water and sweep the excess water to a rocky or sandy area. If you believe your pet has consumed any antifreeze, contact a veterinarian immediately!
Cats adore warming up under car hoods. If your car is kept outdoors or if cats have access to your garage, be sure to pound on the hood of the car before starting it. Many cats have been horribly injured or killed by engine fan belts.
Also, pets should not be left by themselves in vehicles due to the risk of hypothermia or carbon monoxide poisoning.
Have your pet stay on leash
Keep pets on leashes when they are outside. If left to wander freely, many dogs will explore retention ponds, lakes or streams, which may seem frozen but will break under the weight of the pet.
Senior pets
Older pets may have arthritis, which will affect them more during the colder months. Contact your veterinarian about ways to keep your senior companions safe during these months.
Pets may try to get warm around wood-burning stoves, fireplaces, and space heaters. Be sure to keep them away from these.
Winter check-up
Last, but not least – this is the perfect time of year for a "winter check-up" with your local veterinarian. Be sure to contact them for additional advice on keeping your pet safe and warm.
Writer(s): Jonathan Martz, PVM Communications Intern | pvmnews@purdue.edu