Spotlight on Students: Meet Megan Allan
Friday, March 8, 2019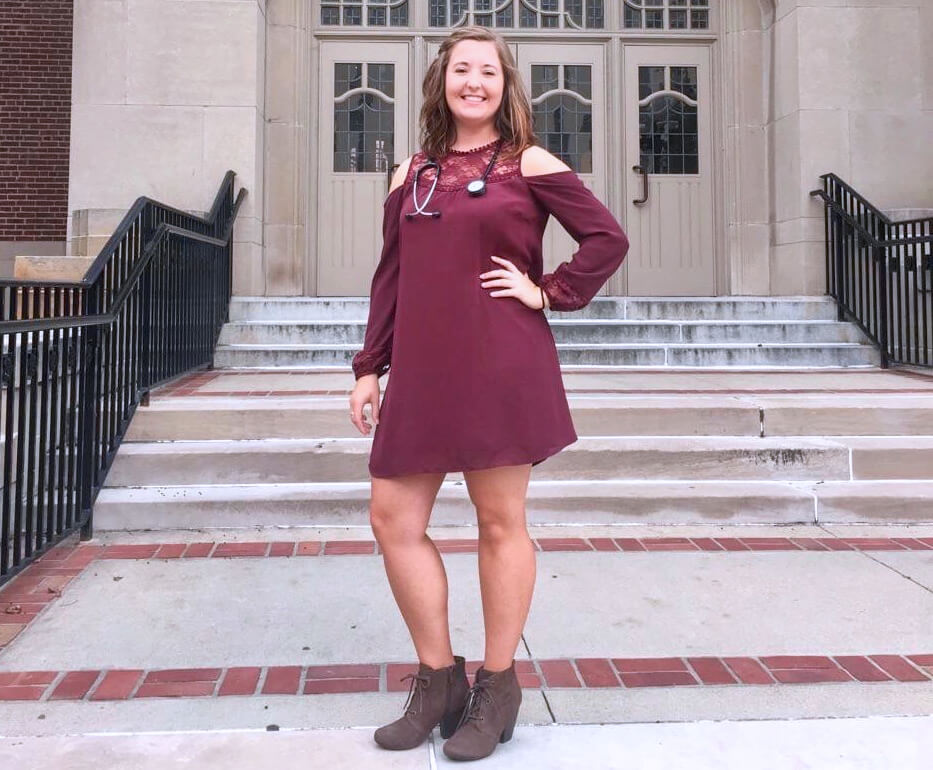 The Vet Gazette continues its "Spotlight on Students" feature this week by focusing on Megan Allan, a second-year Purdue veterinary nursing student who serves as treasurer for the Veterinary Nursing Student Organization (VNSO). Megan graduated from Purdue University's Wildlife Biology program with a Bachelor of Science degree in 2017. Her interest in wildlife rehabilitation and zoo education led her to pursue a career in veterinary nursing.
Megan chose Purdue University because it is one of four veterinary colleges that educates both veterinary nursing and DVM students together. After her experience as an undergraduate student, she knew she loved the atmosphere on Purdue's campus. Megan is confident in the education she is receiving at Purdue University because she believes that the Veterinary Nursing Program prepares students best for their future careers. She loves how faculty and staff always are available for sharing ideas and giving advice on academic and career topics.
Megan is proud to be a part of the PVM family and enjoys the many opportunities to get involved, network, and explore interests. She says her involvement in VNSO has provided a great opportunity for her to meet other students and professionals in her field of interest. VNSO also has shown her the many career paths that are available for veterinary nurses. In addition, she loves the social events and meet-ups with students outside of Lynn Hall through skip-a-meals, volunteer activities, events, and field trips.
Megan is passionate about rescue and rehabilitation. She always has a foster dog in her house and currently has two living with her. Since she has a degree in wildlife biology, she is driven to enjoy spending time outside to observe and explore. Upon graduation, Megan is interested in pursuing a career in animal rehabilitation and rescue or zoo medicine. As a person who loves to travel, she hopes to explore career options out west.
Writer(s): Amanda McCormick, PVM Communications Intern | pvmnews@purdue.edu