Spotlight on Students: Meet Kristi Crow
Friday, March 22, 2019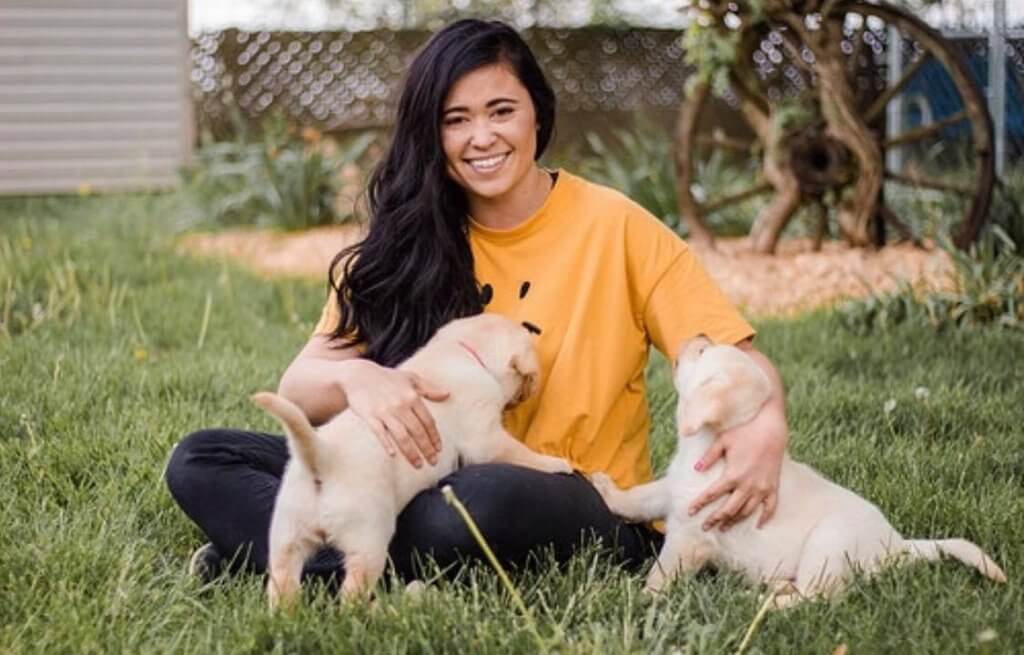 The Vet Gazette continues its "Spotlight on Students" feature this week by focusing on Kristi Crow, a third-year DVM student who serves as president of SAVMA Purdue. Originally from Brownsburg, Ind., Kristi attended Purdue University to get an undergraduate degree in animal sciences and decided to continue on to obtain her DVM degree at Purdue as well.
From a young age, Kristi loved animals and knew she wanted to be a veterinarian. She decided to pursue veterinary medicine because it combined her passion for helping people and animals into one. Kristi has always had a strong interest in leadership roles and found she is most comfortable where she can work to make an impact. SAVMA Purdue has offered her the opportunity to help the student body, college, and community. She has enjoyed these experiences which enabled her to give back to others and build skills through leadership positions.
Kristi said she has found that the Purdue Veterinary Medicine curriculum provides for a vast amount of hands-on training and animal handling from the first year. She is very appreciative of the opportunity to interact and work with various animals throughout all four years because it has allowed her to strengthen her skill-set and confidence. One of her favorite aspects of her time at the College involves the way that students are encouraged to participate in study abroad opportunities. As part of her Purdue veterinary education, Kristi has traveled to Japan and South Africa, and plans to return to South Africa and also visit Malawi for two blocks during her clinical year.
Kristi's current veterinary related interests are focused around public health and international medicine. Outside of her veterinary studies, she enjoys spending her time with friends and family, traveling, exercising, and blogging. She is very passionate about sharing her journey through veterinary school and educating the public about the veterinary profession. As someone who has always been involved in leadership activities, she developed a desire to share her experiences with others. Kristi said that interest led her to start her own blog platform that people can visit to read about her and different topics related to being a veterinary student. To read more, click here to check out her blog posts on Merck Manuals Student Stories.
Writer(s): Amanda McCormick, PVM Communications Intern | pvmnews@purdue.edu