Small Animal Clinician Answers Questions about Alternative Diets for Pets
Friday, November 22, 2019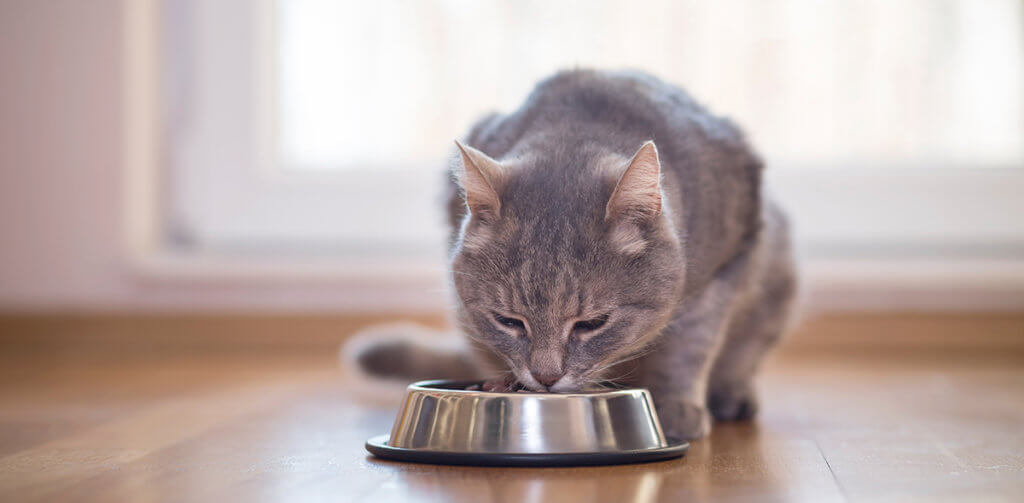 A recent story that aired on WTHR TV in Indianapolis featured comments from Dr. Nolie Parnell, clinical associate professor of small animal internal medicine and chief of staff of the Small Animal Hospital, who shared advice about alternative diets for pets. The story by reporter Dustin Grove asked whether alternative diets can work for pets like they do for people.
The story referenced a report published by The Ohio State University that said diet trends can put animals' health at risk. "Nutrition is truly not all in a can or all in a bag and not all cans and bags are created equally," said Dr. Parnell. "Grain-free right now is probably the hottest dietary trend in the pet food industry," Dr. Parnell explained, but she added that pets rarely actually have allergies to grains. A grain-free diet also can potentially leave pets lacking enough fiber and carbs.
Dr. Parnell advised that the important thing to look for are the words, "complete and balanced." She said, "Those two words are probably the most important, regardless of whether it's grain-free or with grain."
There also are issues with vegan or vegetarian diets, as plant-based sources don't always have all the amino acids that dogs and cats need. "There are complete and balanced diets that are available that you can use, but it is a lot harder to meet those needs," said Dr. Parnell.
"Most owners look at the front of the can or the front of the bag of food. But actually, all the information that's important is on the back," Dr. Parnell said. She encouraged pet owners to look for the statement by the "AAFCO," which stands for the Association of American Feed Control Officials. "If the label states that it's complete and balanced for a certain life stage, then the client should have confidence that the food can be fed to their pet."
As for homemade pet food, Dr. Parnell said, "The ingredients are important because it has to be complete and balanced. If you go off the recipe, you're no longer confident it's complete and balanced."
Click here to view the WTHR story.
Writer(s): Kevin Doerr | pvmnews@purdue.edu