Second MOAAR Symposium to Feature Range of Exotic Animal Medicine Experts
Friday, November 1, 2019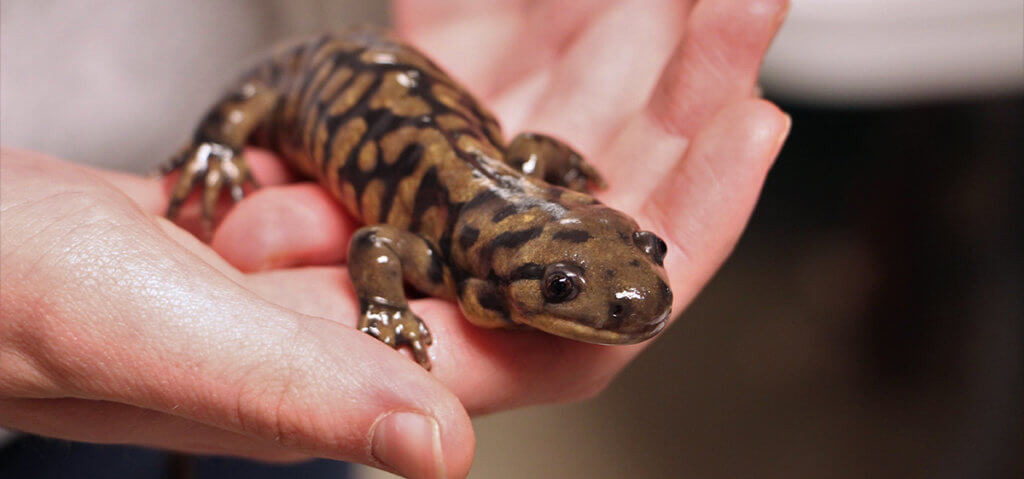 The Purdue Veterinary Exotic Animal Club (PVEAC) will be hosting the second MOAAR Symposium next weekend, November 9 and 10, with speakers from across the country as well as Central America. MOAAR stands for "Medicine of Aquatics, Amphibians, and Reptiles," and the goal of the symposium is to educate students about medicine for species that are not focused on as part of their general veterinary studies.
Lydia Hall, third-year DVM student and president of PVEAC, took on the year-long task of organizing the event with her fellow executive board members. They have primarily invited lecturers from around the Midwest, so that students are able to build connections in the region where they likely will practice. But they also have included experts from further away, like Dr. Alejandro Morales, a wildlife veterinarian based in Guatemala who will participate via Skype, and Dr. Cara Field, staff veterinarian for the Marine Mammal Center in Sausalito, Calif. Dr. Field will serve as the keynote speaker.
"Something that we have really focused on this year is bringing in more types of professionals in the exotic animal field, including veterinary nurses, since we have veterinary nursing students who are interested in that career path," said Lydia. One the speakers is Abigail Rosenblum, RVT, who worked in aquatic medicine at the Adventure Aquarium in Camden, N.J., before accepting a position at the Indianapolis Zoo. She is in the midst of obtaining her Veterinary Technician Specialist certification in zoo medicine.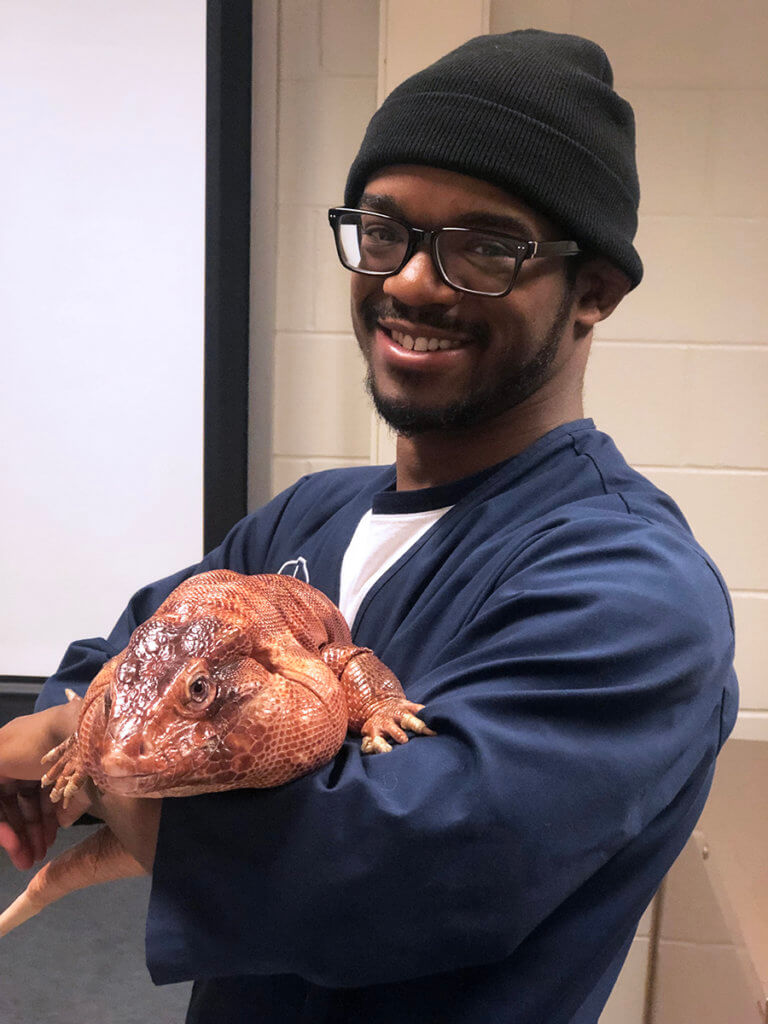 PVEAC has over 70 members with a variety of career interests, ranging from zoo medicine to exotic animal private practice. There also are members who want to pursue careers in small animal medicine, so the club hosts labs that teach them about treating "pocket pets," like hamsters, that future clients might bring to their small animal practices.
The MOAAR symposium is open to all Purdue Veterinary Medicine students as well as graduate and undergraduate Purdue students outside of PVM, students from other veterinary schools, and practicing veterinarians and veterinary nurses. The inaugural MOAAR Symposium was held in 2017, with the intent of hosting it every other year.
"This is an exciting opportunity for students from all over, especially since we have speakers from many different places and professional backgrounds," said Lydia. "There will be lectures on a broad range of topics, from the biology and physiology of cephalopods to anesthesia and analgesia in reptiles. It is a great way to learn about things we are not usually exposed to."
Click here to see the full schedule of events. Click here to sign-up!
Writer(s): Maya Sanaba, PVM Communications Intern | pvmnews@purdue.edu