Results Are in for the Cutest Canine Halloween Costumes!
Friday, November 6, 2020
The votes were cast and the final count is in for Purdue Veterinary Medicine's Halloween Canine Educators Costume Contest!  Students, faculty, and staff had the chance to cast virtual ballots for the spookiest, cutest, or most "terrifying" costumes that were worn by Canine Educators as the Canine Educator Care Team went on a walk in their Halloween best Friday, October 30, to spread a little spooky cheer around the Purdue University campus.
Members of the PVM family were able to view a slide show of all of the Canine Educators in costume and then vote for their favorite via an online survey.  The results revealed that the most popular costumed canines were: 
Emmy, in first place, for portraying an "Emmy" award winner
Lewis, in second place, in his role as a gentleman
Daisy in third place, for beautifully portraying a daisy!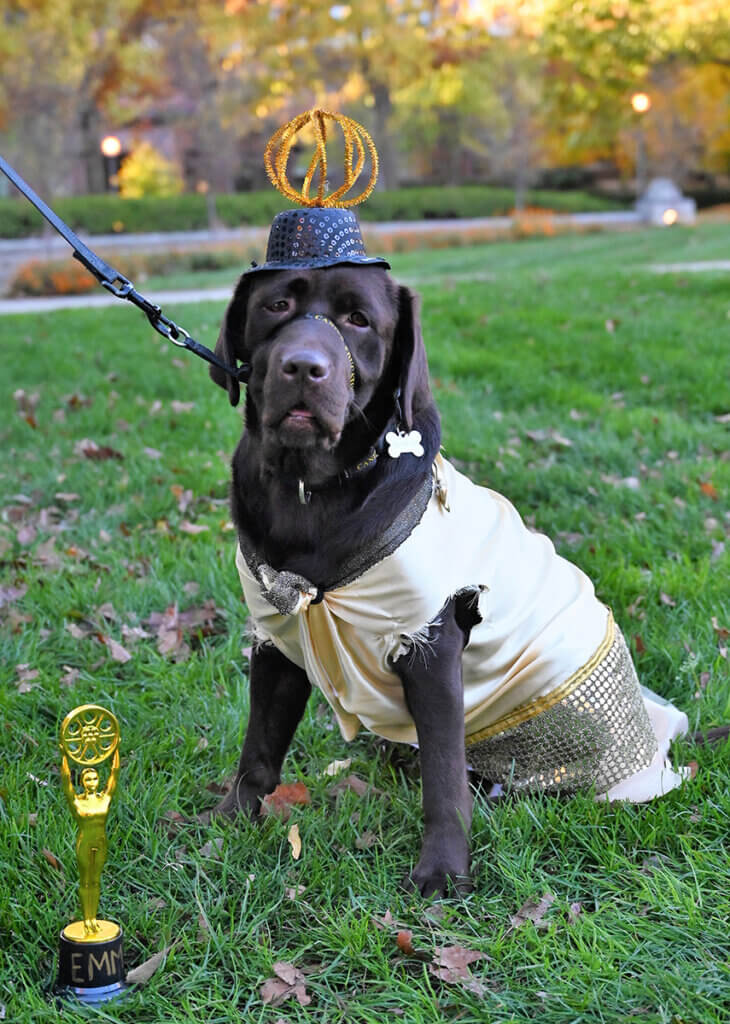 Congratulations to the winning Canine Educators!  And thanks to the Canine Educator Care Team of Nicole Gillespie, David Sanders, and Erin Paul, all of the DVM Class of 2023, for organizing this creative way to brighten the day for Boilermakers across campus the day before Halloween, making many people smile as they saw so many dogs and handlers in costume.
Writer(s): Kevin Doerr | pvmnews@purdue.edu