PVM Student Joins Dean Reed for Congressional Visits during AAVMC's Advocacy Day
Friday, March 29, 2019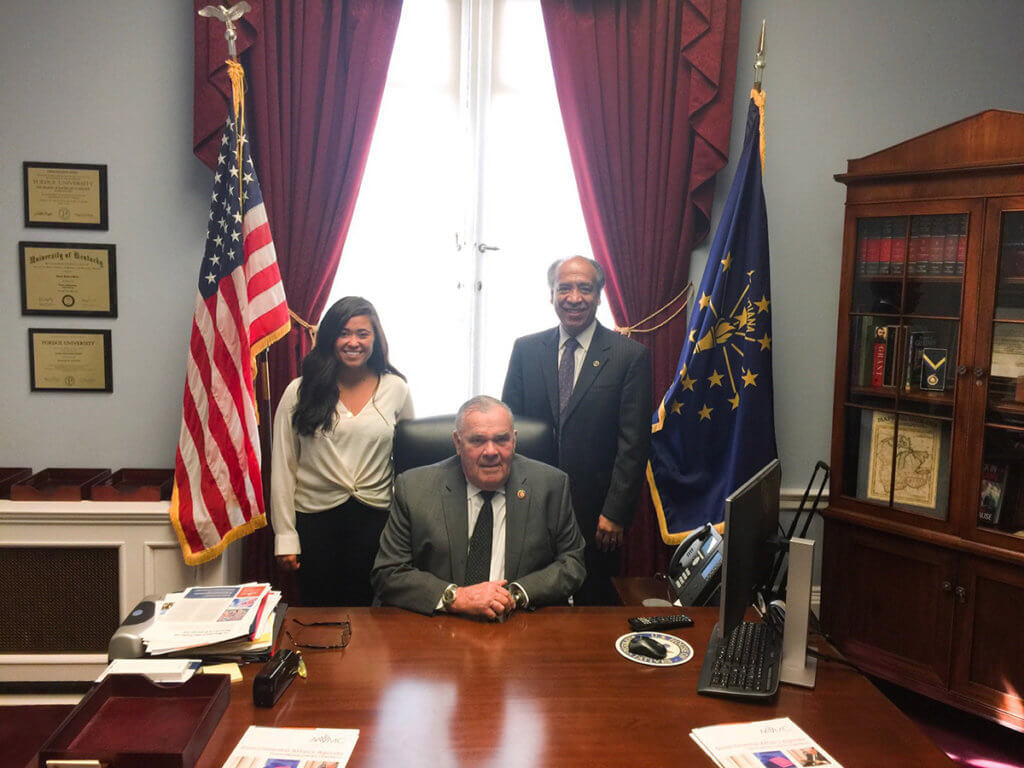 In conjunction with the Association of American Veterinary Medical Colleges (AAVMC) annual meeting in Washington, D.C., SAVMA Purdue President Kristi Crow, a member of the DVM Class of 2020, accompanied Purdue Veterinary Medicine Dean Willie Reed on a visit to Capitol Hill to talk with policy-makers.  Their visit on March 7 was part of the AAVMC's annual Advocacy Day, when a total of 84 educators representing 27 states and all of the AAVMC's U.S. based member institutions spent the day going to the offices of U.S. representatives and senators to discuss key issues in academic veterinary medicine.
"I had the amazing opportunity to meet with our representatives alongside Dean Reed to lobby for issues related to veterinary medicine," Kristi said. "I was grateful to have this opportunity to be a voice for the veterinary students not only from Purdue, but from all veterinary schools and colleges across the nation."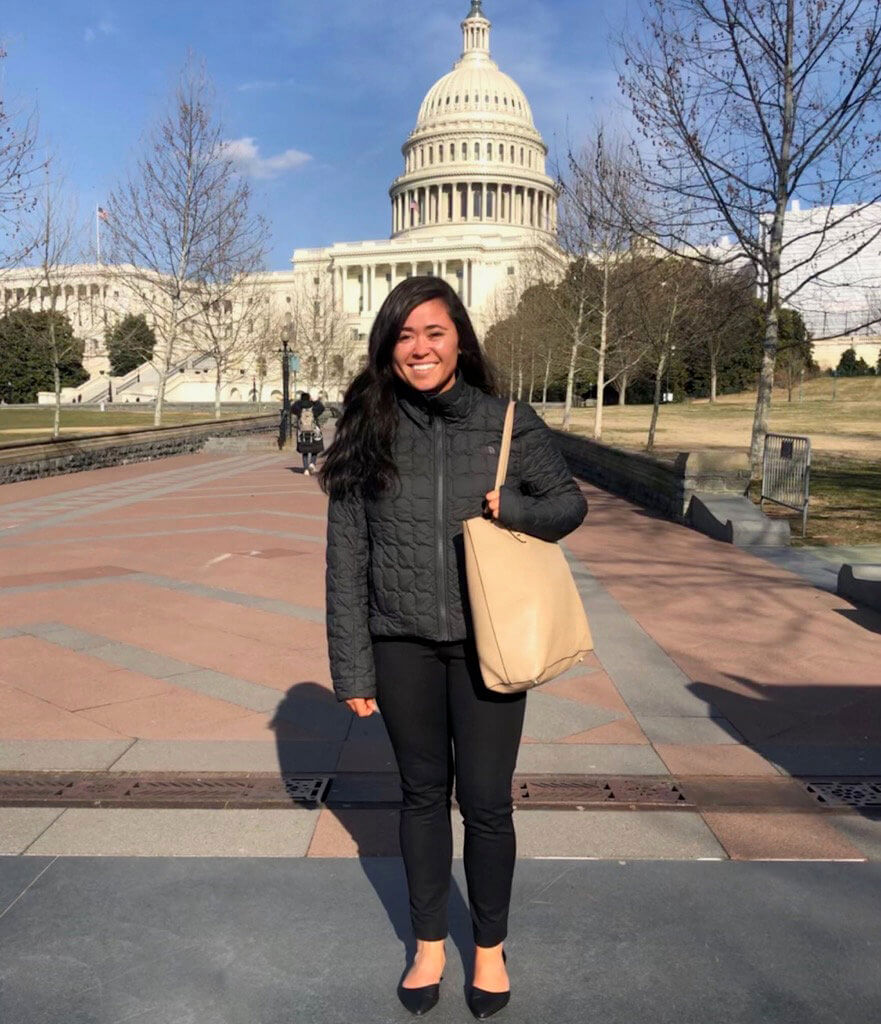 During their visits on Capitol Hill, Kristi and Dean Reed specifically provided information about key legislative issues related to the veterinary medical profession, including preservation of the Public Service Loan Forgiveness Program, which was created to ensure that talented professionals are available to serve as healthcare providers, first responders, and public safety professionals in localities across the country.  They also encouraged support for the Veterinary Medicine Loan Repayment Program (VMLRP) and the Veterinary Services Grant Program (VSGP).  The VMLRP was authorized to encourage large animal veterinarians to practice in communities that the USDA designates as veterinary shortage areas.  The VSGP helps large animal veterinarians become established in those rural communities by addressing gaps in veterinarian recruitment, attracting and training technical support staff, and meeting the long-term costs of operating veterinary practices in such areas.  Additionally, Kristi and Dean Reed expressed the importance of federal investment in innovation, research, and development, noting that laboratories in the nation's colleges of veterinary medicine provide critical support for the National Institutes of Health, United States Department of Agriculture, the National Science Foundation, and other agencies.
Altogether, participants in the AAVMC Advocacy Day visited 107 offices in the House of Representatives and 58 offices in the U.S. Senate. They met with staffers and 33 different senators and congressmen.
Writer(s): Kevin Doerr | pvmnews@purdue.edu