PVM Staff Member Appointed to Academic Veterinary Assessment Working Group
Friday, January 12, 2018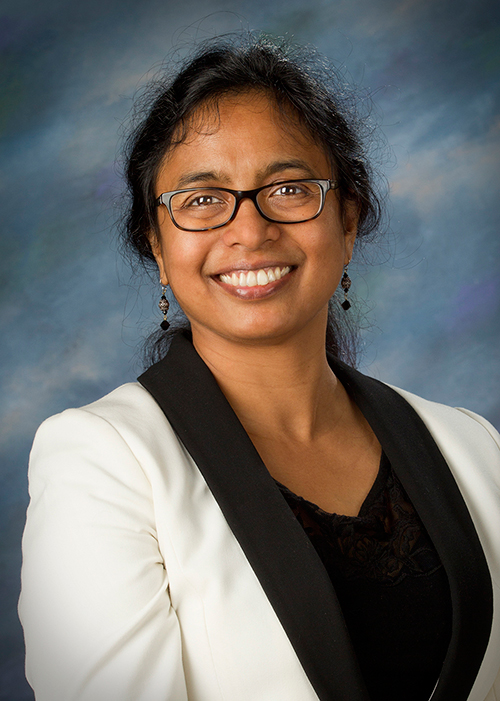 Purdue Veterinary Medicine's Director of Outcomes Assessment and Data Management, Dr. Malathi Raghavan, has been appointed to the Working Group on Academic Veterinary Assessment, a panel created by the International Council for Veterinary Assessment (ICVA). As a member of the working group, Dr. Raghavan will help in identifying what assessment and measurement resources currently exist across academia, and the areas where the ICVA can best serve the assessment needs of academic veterinary medicine.
"This endeavor is part of our mission to provide leadership and facilitate collaboration throughout veterinary medicine," explained Dr. Jack Wilson, ICVA board designee from the Canadian National Examining Board and instructor at the University of Calgary Faculty of Veterinary Medicine. Dr. Wilson is serving as the working group's chair. "By working together with veterinary educators, we look forward to reviewing assessment challenges and opportunities with the goal of enhancing the ability of schools to train the next generation of veterinarians," Dr. Wilson said.
Appointees will serve one-year terms with the potential for reappointment. A call for nominations went out in September and the appointments were announced last month. More information may be obtained by contacting the ICVA office.
Writer(s): Purdue Veterinary Medicine News | pvmnews@purdue.edu