PVM Graduate Students Stand Out at Health and Disease Poster Session
Friday, March 27, 2020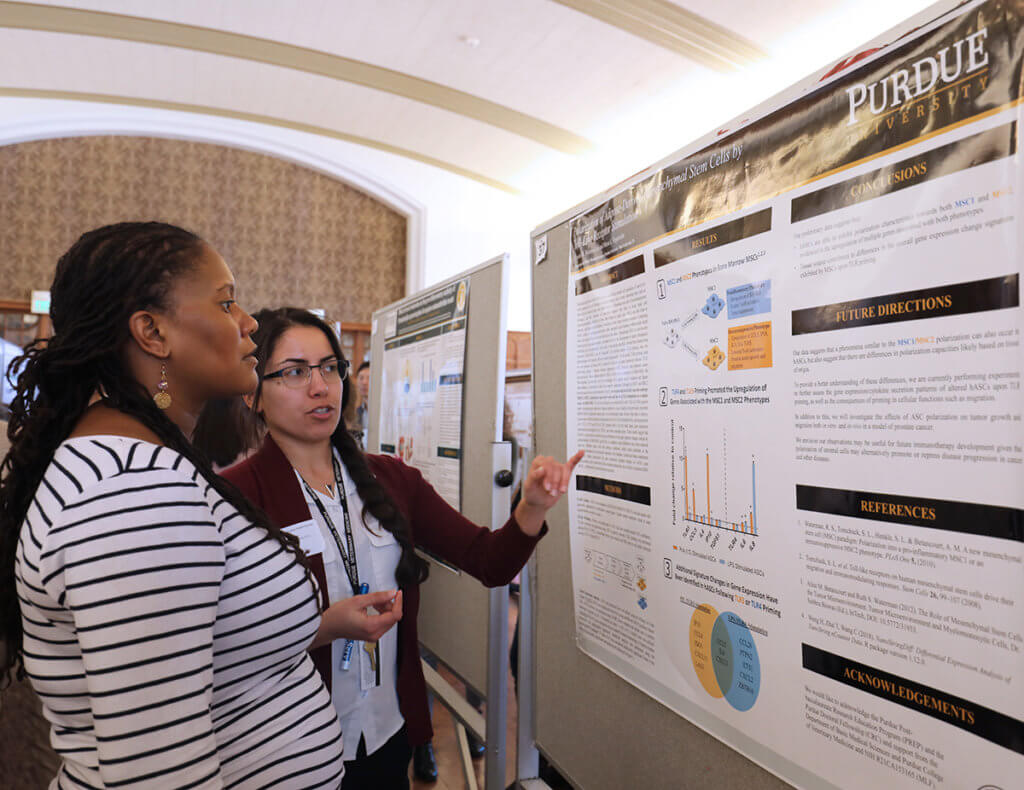 When Purdue University hosted the seventh annual "Health and Disease: Science, Technology, Culture and Policy Research Poster Session" just before Spring Break, Purdue Veterinary Medicine graduate students showed-up in force. Held March 5 in the Purdue Memorial Union North Ballroom, the event offered cash prizes for the top three posters in each of six categories and PVM participants claimed three of the awards.
The purpose of the poster session is to promote interdisciplinary collaboration in health and disease research across Purdue University. PVM was represented by a mix of DVM and master's degree students, as well as PhD candidates, who made up almost one-fifth of the 108 participants. The judges for the competition came from all schools and colleges at Purdue. The PVM graduate student researchers who presented posters represented a number of PVM laboratories and research teams, including the O'Haire Lab, the Figueiredo Lab, the Santos Lab, the HogenEsch Research Group, the Couetil Lab, and the Comparative Blood-Brain Barrier Laboratory.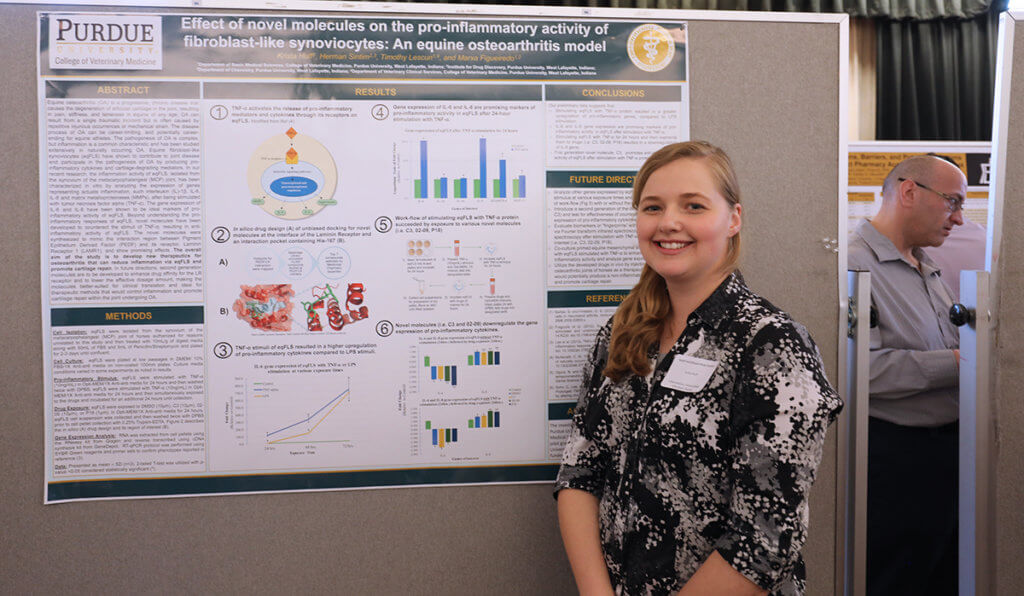 First and second prizes for the "Inflammation, Immunology, and Infectious Diseases" category were awarded to Ahmed Hassan and Nader Abutaleb, who both work with Professor of Microbiology Mohamed Seleem, as part of the Seleem Research Group. Ahmed's research focuses on the discovery of antibacterial agents targeting gastrointestinal pathogens, namely, Clostridium difficile and vancomycin-resistant enterococci. Nader's research focuses on repurposing drugs for treatment of those gut-associated pathogens. The two Department of Comparative Pathobiology PhD candidates have co-authored many research articles together.
In the category of "Health Care and Culture," Leanne Nieforth, a graduate research assistant in the O'Haire group, received third place for her research evaluating how veterans' expectations of how PTSD service dogs may affect their lives compare with their actual experiences. Prizes also were awarded for posters in the other categories of cancer; cardiovascular and metabolic diseases; health care technology and engineering; and neuroscience and neurodegenerative disease. Judges evaluated the posters on the basis of the significance of the results and quality of the student's presentation.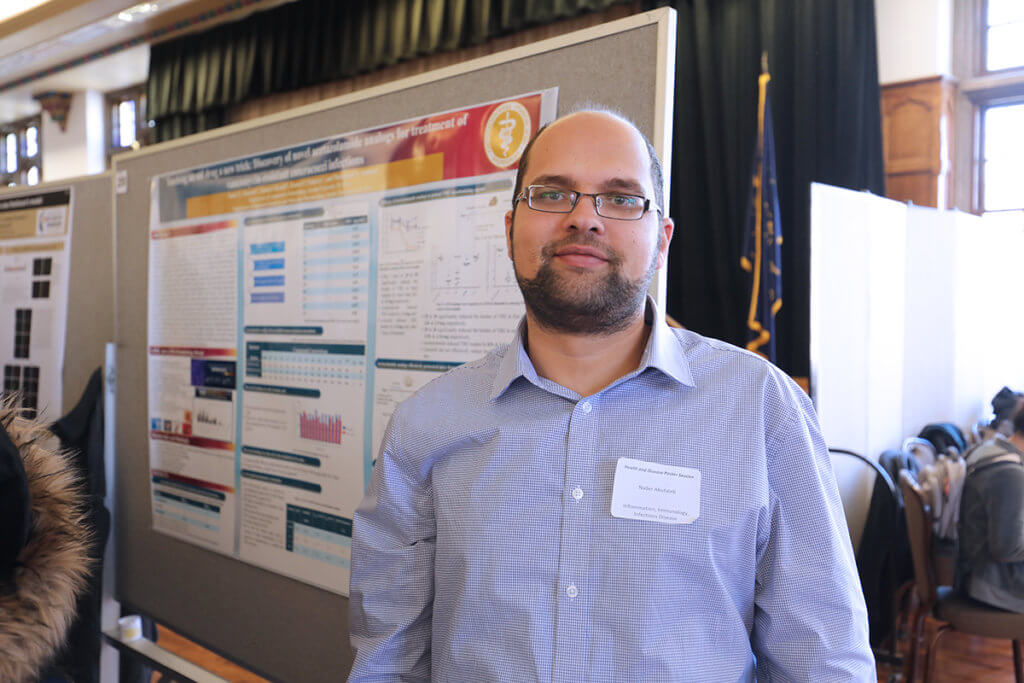 The poster session was co-sponsored by the Purdue University College of Veterinary Medicine and the Colleges of Agriculture, Engineering, Health and Human Sciences, Liberal Arts, Pharmacy, and Science as well as the Purdue Polytechnic Institute and the Purdue Libraries and School of Information Studies. The event also was supported by several other campus units, including the Purdue Center for Cancer Research; Purdue Institute of Inflammation, Immunology, and Infectious Disease (PI4D); Purdue Institute for Integrative Neuroscience (PIIN); and the Purdue Public Policy Research Institute. Click here to view a news release about the poster competition, with a complete list of prize winners.
Writer(s): Maya Sanaba, PVM Communications Intern | pvmnews@purdue.edu